Author's Notes:
Ghost Hunter Piper is BACK ON THE CASE! ... Or not.
Happy Thanksgiving to my fellow Americans. I know it's weird this year, but I'm grateful for you guys. Thanks for reading my little story! You're wonderful.
---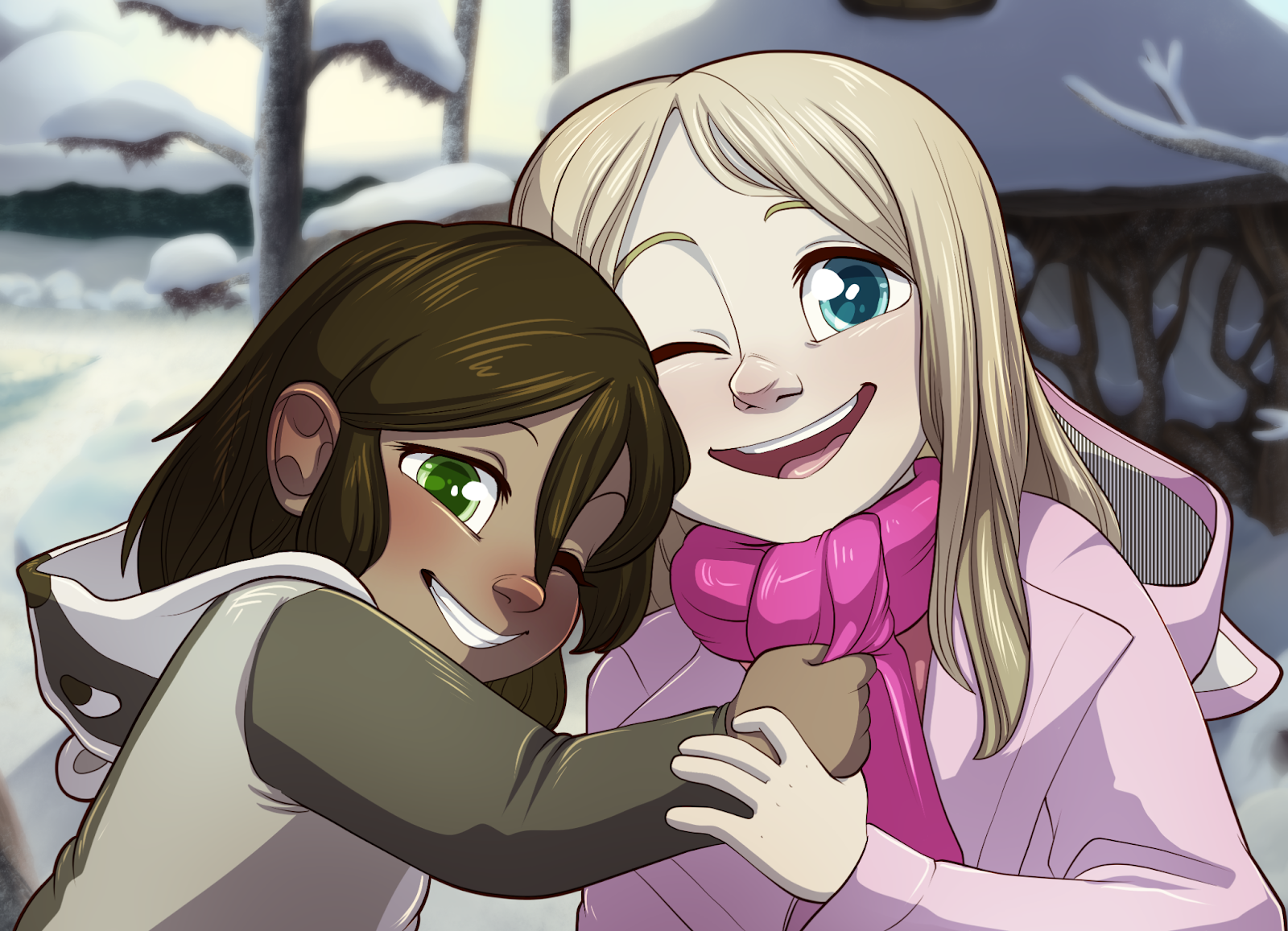 One Good Year for Anastasia
My friend's 6 year old daughter, whom I based Tamberlane on, has a fatal brain tumor and a prognosis of 1 year to live. I'm asking folks who love Tamberlane, if they're able, to throw a couple of dollars at their GoFundMe to give Anastasia a wonderful last year. Find out more here.
---
Transcript
PARKER: Miss Trisha, biscuit please?
TRISHA: Aw, Parker, I don't have any more biscuits on me, luv. Later?
PENNY: Finn! Finn! Have you found my bag yet?
PENNY: I gotta show my dolly to Tamberlane!
FINN: Hold your horses, young'un. Let me take a gander.
PIPER: Guys, come on! I bet there's GHOSTS in there!
PIPER: Let's hunt 'em!
SFX: YOINK!
PIPER: ACK! HEY!
PIPER: Daddy, let me gooo! I gotta hunt ghosts!
JASON: Not yet, kiddo. We don't know the plan.
PIPER: STUPID PLAN!
JASON: So, uh... What is the plan?
PARKER: Senhora Trisha, biscoito por favor?
TRISHA: Aw, Parker, eu não tenho mais biscoitos comigo, amor. Depois?
PENNY: Finn! Finn! Você já achou minha mala?
PENNY: Eu tenho que mostrar minha boneca pra Tamberlane!
FINN: Calma aí, jovem. Deixa eu dar uma olhada.
PIPER: Gente, vamos lá! Eu aposto que tem FANTASMAS alí dentro!
PIPER: Bora caçar eles!
SFX: YOINK!
PIPER: ACK! EI!
PIPER: Papai, me soltaaa! Eu tenho que caçar fantasmas!
JASON: Ainda não, pirralha. Nós não sabemos o plano.
PIPER: PLANO IDIOTA!
JASON: Então, ã... Qual é o plano?
Languages
Submit a Transcript