Author's Notes:
AND we're back!! Thank you SO much for your patience. This break was extremely helpful for getting a big bunch of work done and a nice big buffer so I have lots of lead time to work with when I'm sick.
Want to keep track of what's being worked on? You can check out the Tamberlane Team's Airtable here, which has the status of a bunch of pages for ya! This will continue to be maintained after the break (just like it existed before the break, but I never thought to share it XD)
ANYWAY, looks like we're about to get into SPOOKTOWN!!! Piper has a wicked story of haunted transportation to shock and entertain +_+
---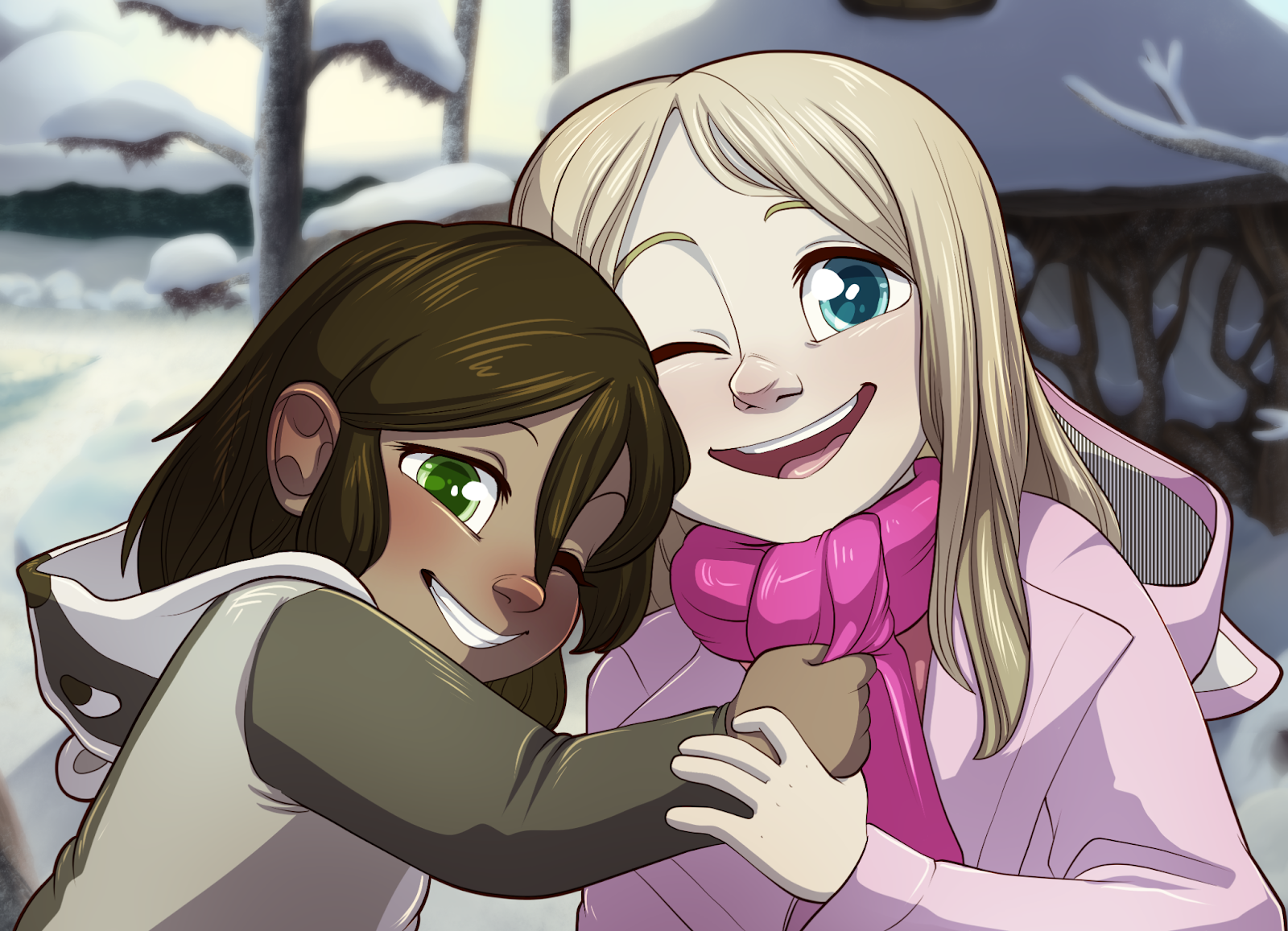 One Good Year for Anastasia
My friend's 6 year old daughter, whom I based Tamberlane on, has a fatal brain tumor and a prognosis of 1 year to live. I'm asking folks who love Tamberlane, if they're able, to throw a couple of dollars at their GoFundMe to give Anastasia a wonderful last year. Find out more here.
---
Transcript
ANTHONY: Piper, must we?
MARIE: hee hee
MARIE: OOOOOOOOO
ANTHONY: AGGHH!!!
MARIE: Oh, Anthony, I'm terribly sorry! I couldn't resist!
ANTHONY: It's alright...
ANTHONY: I should be used to it by now...
PIPER: You think that's scary?
PIPER: Just you wait! I've got a tale so spooky it'll make your whiskers curl into knots!
PARSLEY: Oh, that'd be tops!
MARIE: Do go on!
PIPER: Gather round and listen, as I tell you the tale of...
PIPER: The Phantom Wagon!

Languages
Submit a Transcript