Author's Notes:
Holy heck, working on that background took FOREVERRRRR. But man am I ever proud of it!! Enjoy this scene transition at Bally Bluffs!
Special thanks to the following patrons for their cameos: Ashley Nichols (Kira), Jonas (Jonas), and Chaon (Cur)!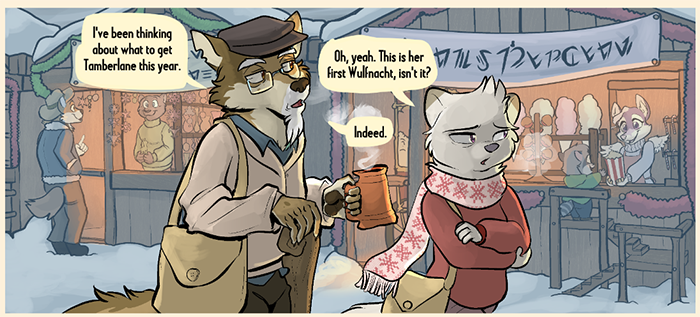 Coming up for December: Pledge at least $5+ before Dec. 5 to get access to "A Glow in the Dark", a bonus comic by Jonas! This 5-page comic follows Ainsley as they deal with seasonal depression and holiday shopping. In addition to December's bonus comic, you'll also gain access to a special extra holiday page that was a patron-exclusive last year, and a write-up of the lore behind Wulfnacht, Treehollow's winter holiday! Pledge today!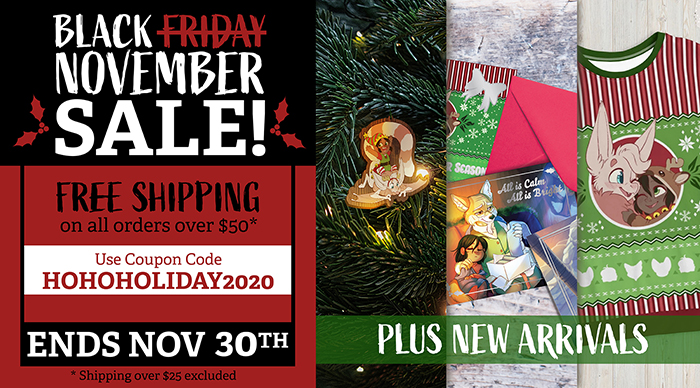 Real quick: I've also uploaded some new holiday merch to the store! There's also a free shipping sale goin' on as well for the rest of November. Be sure to check out the shop for some fun gifts for friends and family this season!
---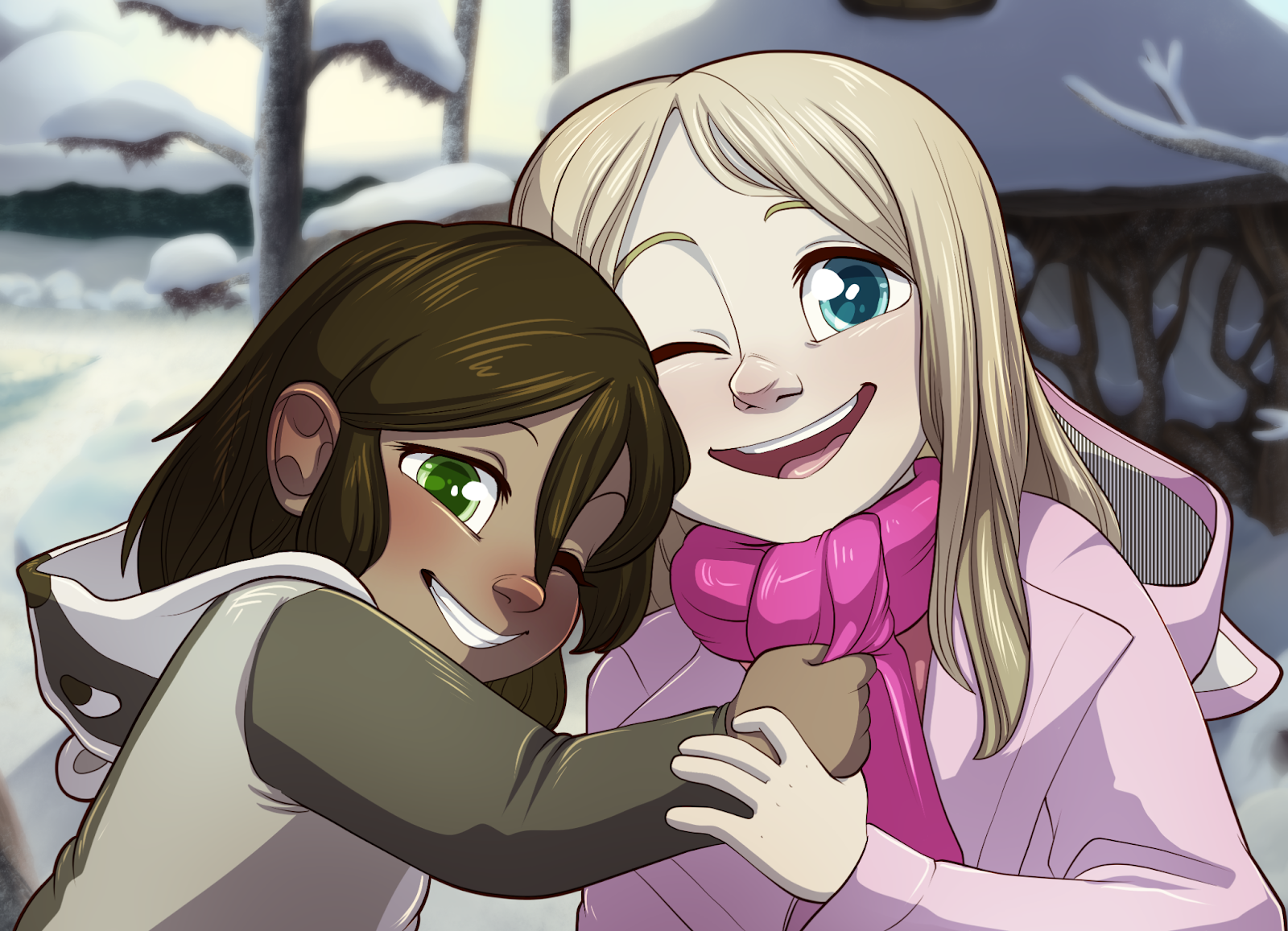 One Good Year for Anastasia
My friend's 6 year old daughter, whom I based Tamberlane on, has a fatal brain tumor and a prognosis of 1 year to live. I'm asking folks who love Tamberlane, if they're able, to throw a couple of dollars at their GoFundMe to give Anastasia a wonderful last year. Find out more here.
---
Transcript
PIPER: And then it was like FWOOOOSH!
ANTHONY: Did you see Dad's face? It was brilliant!
BELFRY: I haven't seen Tamberlane since we arrived...
BELFRY: I hope the rest of the ride was okay...
OFF-SCREEN: Belfry!
NORA: Tamberlane was fine.
NORA (Off-Screen): She had a lovely time with Penny and Marie.
PIPER: E então foi tipo FWOOOOSH!
ANTHONY: Você viu a cara do pai? Foi brilhante!
BELFRY: Eu não vi a Tamberlane desde que chegamos...
BELFRY: Eu espero que o resto da viajem foi ok...
FORA: Belfry!
NORA: A Tamberlane ficou bem.
NORA (Fora): Ela se divertiu bastante com a Penny e a Marie.
Languages
Submit a Transcript