Author's Notes:
Oops, someone got into trouble!
Special thanks to patrons Chaon for Cur, Ashley Nichols for Kira, and Jonas for Jonas! Thanks for letting me use your babies!
---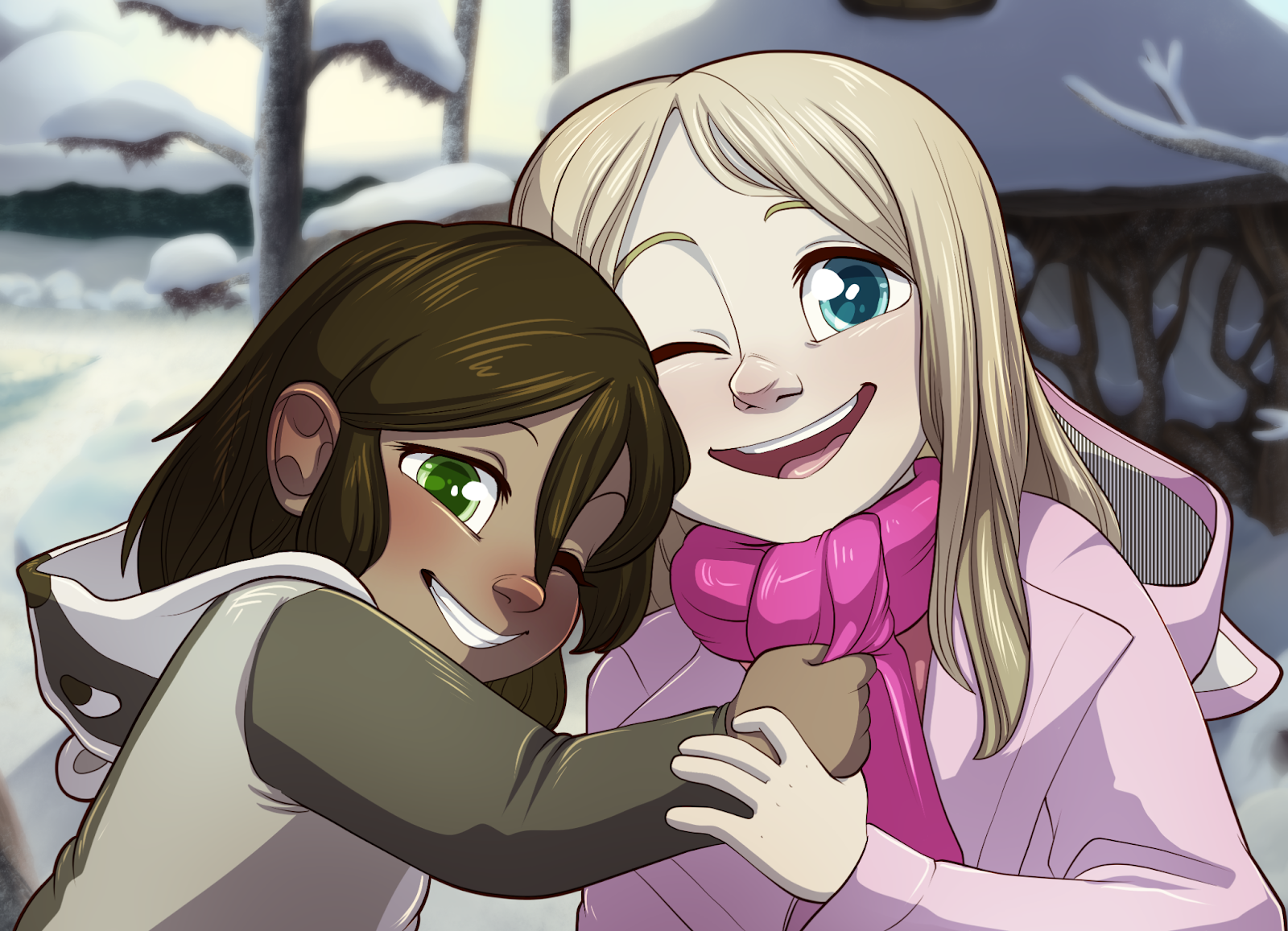 One Good Year for Anastasia
My friend's 6 year old daughter, whom I based Tamberlane on, has a fatal brain tumor and a prognosis of 1 year to live. I'm asking folks who love Tamberlane, if they're able, to throw a couple of dollars at their GoFundMe to give Anastasia a wonderful last year. Find out more here.
---
Transcript
JONAS: KICK 'ER ARSE, CUR!
ANTHONY: PIPER, NO!
KIRA: FIGHT! FIGHT! FIGHT!
TAMBERLANE: GASP!
PIPER: Maybe if you weren't such a WANKER, Miss Callie'd like you more!!
CUR: Tall words comin' from you, Pipsqueak Piper!
PIPER: YOU TAKE THAT BACK!
CUR: NOD ON YER BLEEFIN' LIFE!
TAMBERLANE: No no no! Stop! STOP! I'M OKAY! STOP!
MARIE: Piper, no! You'll get in trouble again!
PARSLEY: That's enough, Mate!
SFX (PIPER): @#$
SFX (CUR): %@&#!
PIPER: I'M GONNA TEACH YOU SUCH A LESSON, YOU SHIT TOOTHED LONG WALKER!!
OFF SCREEN: PIPER AVERITON, YOU STOP IT RIGHT NOW!
JONAS: DESCE O CACETE NELA, CUR!
ANTHONY: PIPER, NÃO!
KIRA: LUTA! LUTA! LUTA!
TAMBERLANE: SUSPIRO!
PIPER: Talvez se você não fosse um PUTO, a Sra. Callie gostaria mais de você!!
CUR: Conversa grande vindo de você, Piper Nanica!
PIPER: RETIRA OQUÊ VOCÊ DISSE!
CUR: NEM FERRANO!
TAMBERLANE: Não não não! Para! PARA! EU TÔ BEM! PARA!
MARIE: Piper, não! Você vai entrar em encrenca de novo!
PARSLEY: Já deu, parceiro!
SFX (PIPER): @#$
SFX (CUR): %@&#!
PIPER: EU VOU TE ENSINAR UMA LIÇÃO TÃO GRANDE, SEU BAFO DE MERDA!!
OFF SCREEN: PIPER AVERITON, PARA COM ISSO AGORA MESMO!
Languages
Submit a Transcript