Author's Notes:
Y-yeah, totally, Belfry definitely doesn't still feel down on herself!
---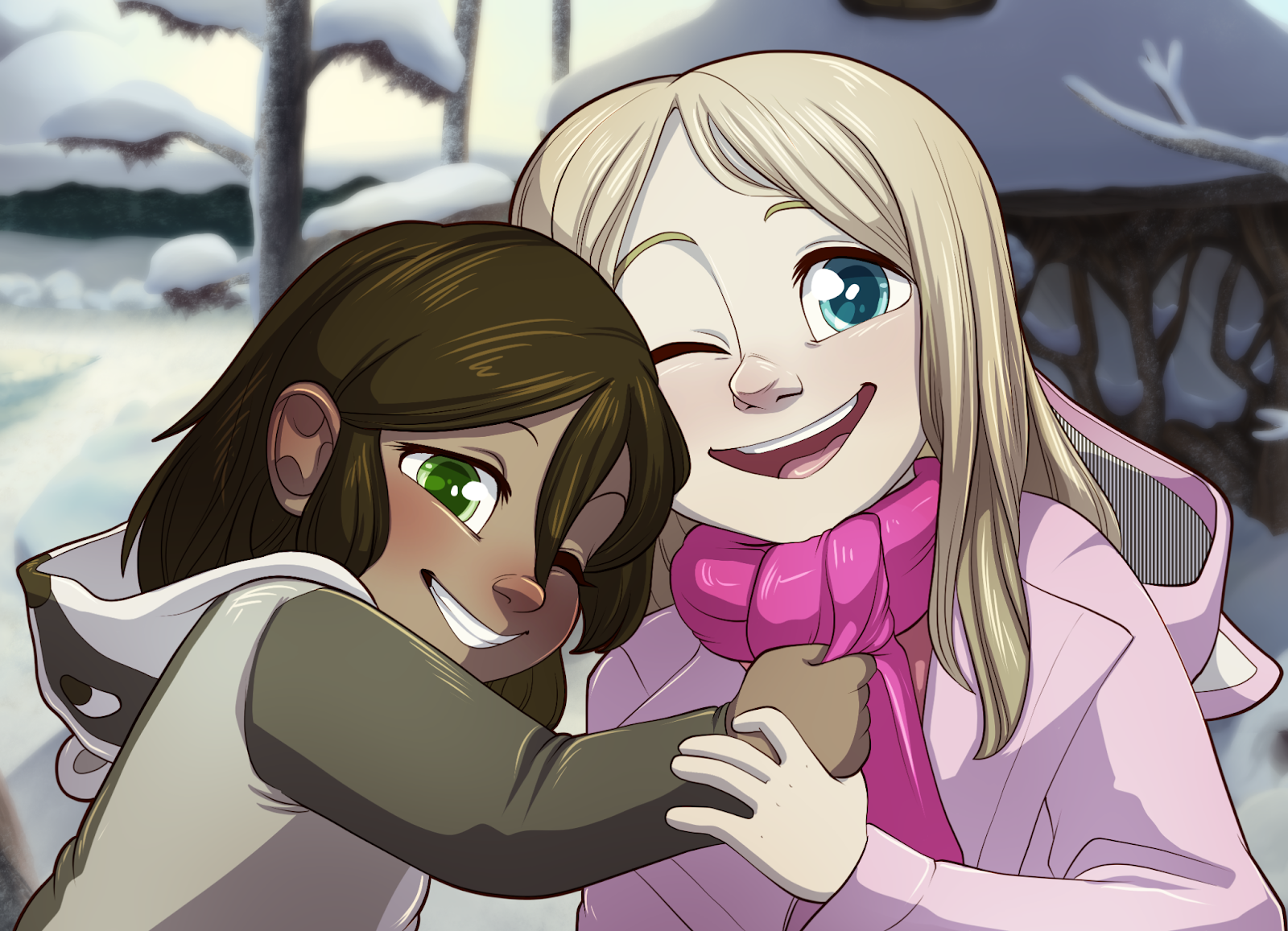 One Good Year for Anastasia
My friend's 6 year old daughter, whom I based Tamberlane on, has a fatal brain tumor and a prognosis of 1 year to live. I'm asking folks who love Tamberlane, if they're able, to throw a couple of dollars at their GoFundMe to give Anastasia a wonderful last year. Find out more here.
---
Transcript
TERRA: I might be a little bit late for dinner.
MAYA: Take your time, darling.
TERRA: I'll make sure that Marie is home on time.
MAYA: All right, good luck, love!
NORA: So... Do you feel any better?
BELFRY: Ah... I... yes, of course. Thank you.
BELFRY: E... enough chat, though. Tamberlane needs me.

TERRA: Pode ser um pouco tarde pro jantar.
MAYA: Sem pressa, querida.
TERRA: Vou fazer certeza que a Marie esteja em casa na hora.
MAYA: Beleza, boa sorte, amor!
NORA: Então... Tá se sentindo melhor?
BELFRY: Ah... Eu... sim, claro. Obrigada.
BELFRY: Um... já basta de conversa, porém. Tamberlane precisa de mim.
Languages
Submit a Transcript