Author's Notes:
River pirates! Or as Timmo would call it, river pickles!
Marie must be a font of maritime knowledge.
---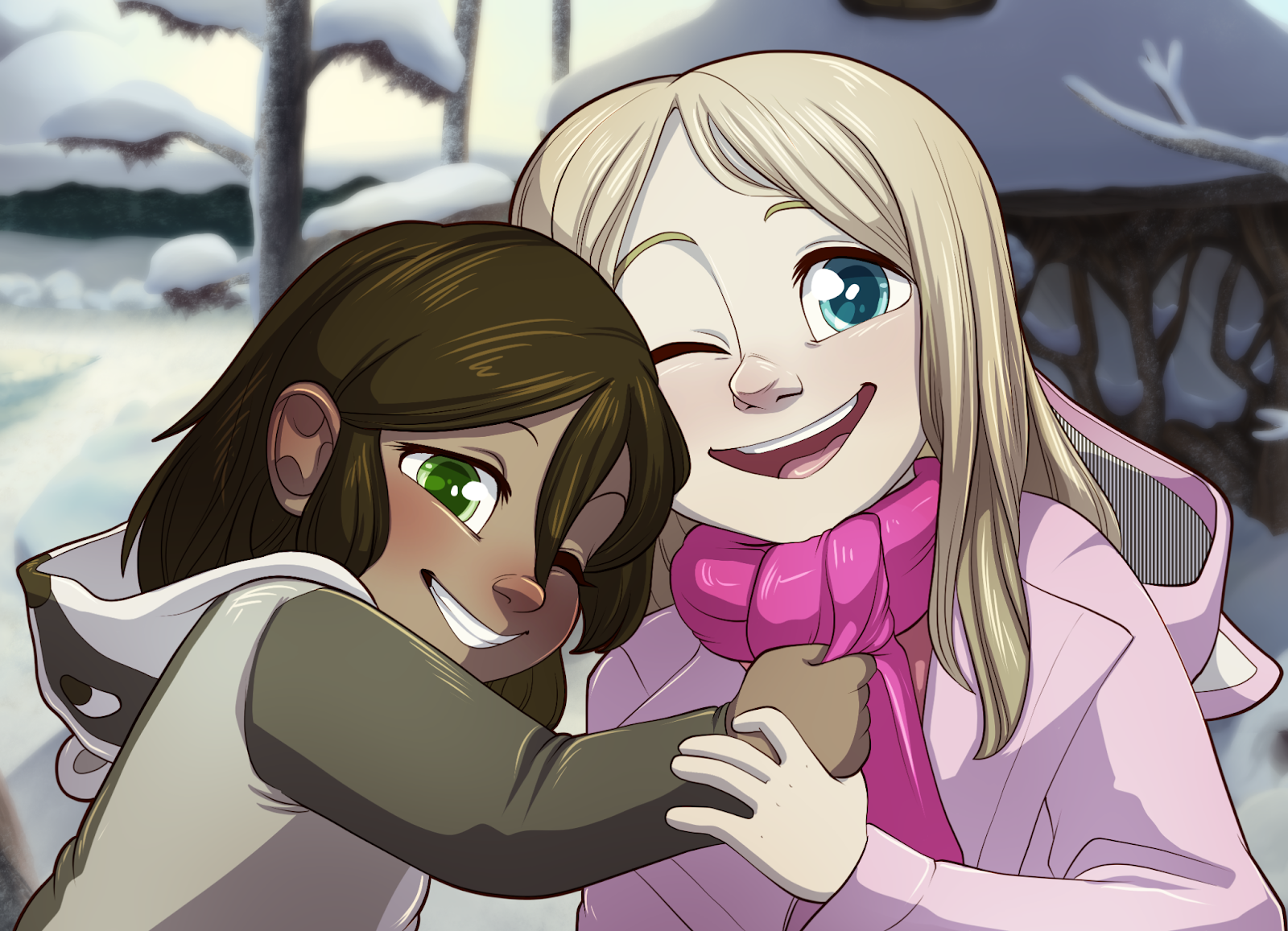 One Good Year for Anastasia
My friend's 6 year old daughter, whom I based Tamberlane on, has a fatal brain tumor and a prognosis of 1 year to live. I'm asking folks who love Tamberlane, if they're able, to throw a couple of dollars at their GoFundMe to give Anastasia a wonderful last year. Find out more here.
---
Transcript
PARSLEY: Aye, y' peacock poppinjay! Have at ye!
PENNY: Avast, y'walker! I'm a pirate!!
PARSLEY: Scurrilous child!
PENNY: Heehee!
PARSLEY: You can't run away on a ship!
PENNY: Try me!
MARIE: Come on, Tam, let's batten the hatches!
TAMBERLANE: Weh?
MARIE: I think that means open the windows!
TAMBERLANE: Ooh!
PARSLEY: Aí, seu pavão topetudo! Toma essa!
PENNY: Cesse, andarilho! Sou um pirata!!
PARSLEY: Pivete calunioso!
PENNY: Heehee!
PARSLEY: Você não consegue correr em um barco!
PENNY: Paga pra ver!
MARIE: Vamos lá, Tam, vamos fechar as escotilhas!
TAMBERLANE: Ué?
MARIE: Eu acho que significa abrir as janelas!
TAMBERLANE: Ooh!

Languages
Submit a Transcript