Author's Notes:
Hello again, Terra and Maya! Two lovely Patreon cameos thanks to Michael "Neon Noble" Nicolosi and Skye "Kittypup" Aisling! And they're SMOOCHIN!
This page brings Chapter 2's page count up past Chapter 1's. Huzzah!!
---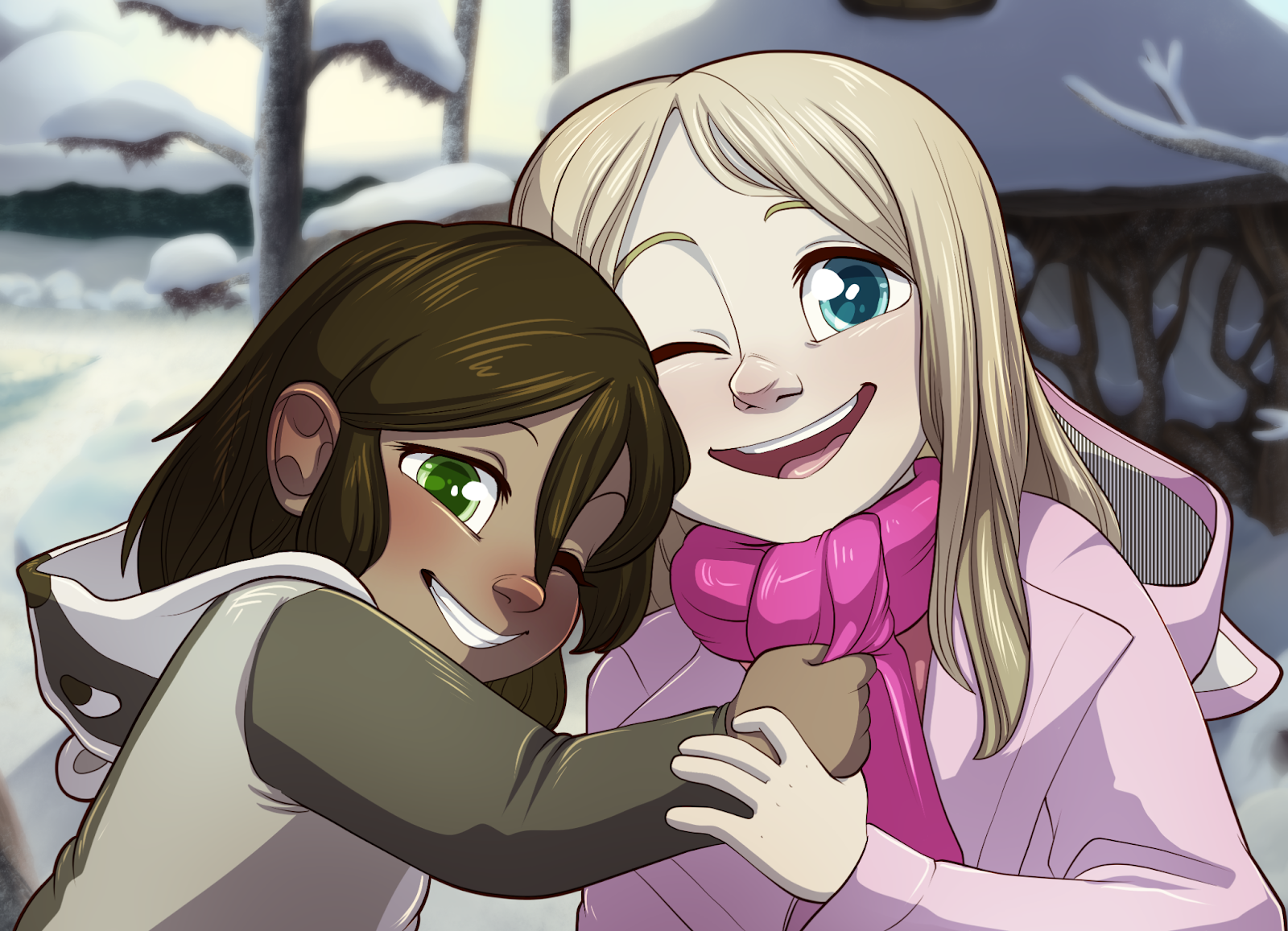 One Good Year for Anastasia
My friend's 6 year old daughter, whom I based Tamberlane on, has a fatal brain tumor and a prognosis of 1 year to live. I'm asking folks who love Tamberlane, if they're able, to throw a couple of dollars at their GoFundMe to give Anastasia a wonderful last year. Find out more here.
---
Transcript
BELFRY: I jus--
HENRY: GUYS!
HENRY: We have a lead!
TERRA: Really? A brown, furless kit?
MAYA: Yes! Marie's with them.
MAYA: They went down to the river, not too long ago.
TERRA: Oh, Maya, I love you!
MAYA: Hee! I love you too, darling!

BELFRY: Eu só--
HENRY: GALERA!
HENRY: A gente tem uma pista!
TERRA: Realmente? Um filhote marrom e sem pelos?
MAYA: Sim! A Marie está com eles.
MAYA: Eles desceram pro rio, não faz muito tempo.
TERRA: Ah, Maya, Eu te amo!
MAYA: Hee! Também te amo, querida!

Languages
Submit a Transcript