Author's Notes:
It's okay. Henry didn't need those ears anyway.
---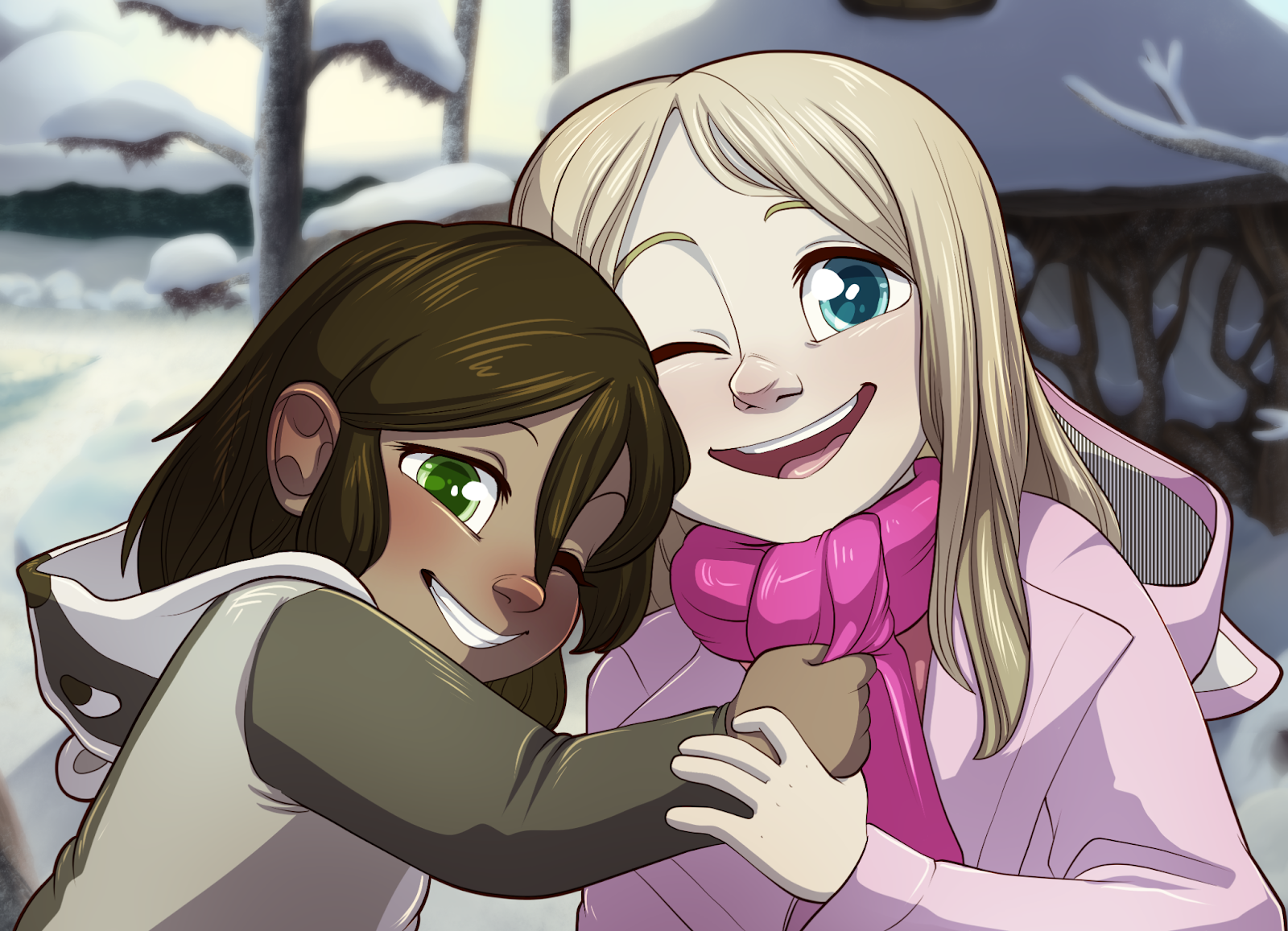 One Good Year for Anastasia
My friend's 6 year old daughter, whom I based Tamberlane on, has a fatal brain tumor and a prognosis of 1 year to live. I'm asking folks who love Tamberlane, if they're able, to throw a couple of dollars at their GoFundMe to give Anastasia a wonderful last year. Find out more here.
---
Transcript
NORA: What I'm trying to say is that you'll spend a lot of time as a parent wondering if you're doing the right thing.
NORA: And that's normal!
NORA: And I know you can do it, Bel. Yes, you're clumsy and you can be short-sighted. And there was that time that you set Henry's ears on fire. But you have a good heart.
NORA: All a kit really needs is love...
NORA: ... someone to take responsibility for them ...
NORA: ... and a safe place to call home.
NORA: O quê eu quero dizer é que você vai passar muito tempo como mãe se perguntando se está fazendo a coisa certa.
NORA: E isso é normal!
NORA: E eu sei que você consegue, Bel. Sim, você é atrapalhada e as vezes não pensa no futuro. E teve aquela vez que você botou fogo nas orelhas do Henry. Mas você tem um bom coração.
NORA: Tudo que um filhote realmente precisa é amor...
NORA: ... alguém pra tomar responsabilidade por eles ...
NORA: ... e um lugar seguro pra chamar de casa.

Languages
Submit a Transcript