Author's Notes:
We have some cameos happening today! The german shepherd is Patreon cameo John! Thanks, John Deemer! The dragon-dolphin (or "dergolphin" if you will) is also a Patreon cameo, Callie! Thanks, Zaukodar! The horse is RJ, her appearance graciously donated in place of Dorian's Patreon cameo! And finally, the priest Vessie is a Patreon cameo! Thanks, Citizenrob!
If you want your character in the comic, you should check out the Tamberlane Patreon! You can get all that and more!!
---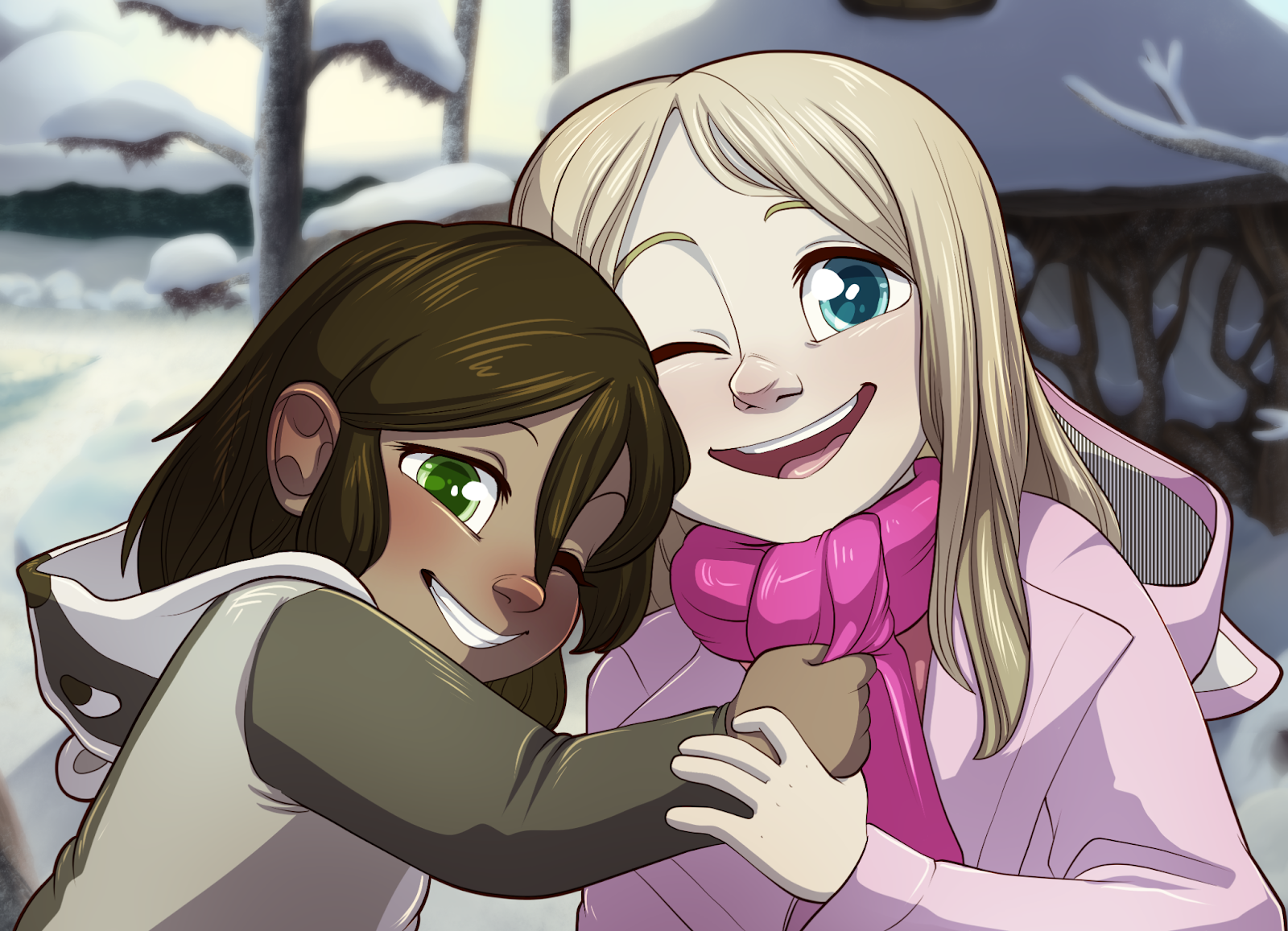 One Good Year for Anastasia
My friend's 6 year old daughter, whom I based Tamberlane on, has a fatal brain tumor and a prognosis of 1 year to live. I'm asking folks who love Tamberlane, if they're able, to throw a couple of dollars at their GoFundMe to give Anastasia a wonderful last year. Find out more here.
---
Transcript
BELFRY: TAMBERLANE!
NORA: Where are you?
TERRA: Penny! Tamberlane!
HENRY: Come on, darlings, we're not mad!
NORA: John, has Penny been by today?
JOHN: Not today. Is everything alright?
TERRA: Have you seen a little furless kit?
CALLIE: No, Terra, sorry!
BELFRY: About yea tall?
TJ: No, sorry.
HENRY: If you see anything, let us know.
VESSIE: Of course, sheriff.
BELFRY: Hasn't anyone seen my kit?
BELFRY: Anyone at all?
BELFRY: TAMBERLANE!
NORA: Cadê você?
TERRA: Penny! Tamberlane!
HENRY: Vem, queridas, não estamos bravos!
NORA: John, a Penny esteve por aqui hoje?
JOHN: Hoje não. Está tudo bem?
TERRA: Você viu um filhotinho sem pelos?
CALLIE: Não, Terra, desculpa!
BELFRY: Mais ou menos dessa altura?
TJ: Não, desculpa.
HENRY: Se você ver alguma coisa, nos avise.
VESSIE: Claro, xerife.
BELFRY: Ninguém viu meu filhote?
BELFRY: Alguém?

Languages
Submit a Transcript