Author's Notes:
Tamberlane has had a very rough 24 hours.
---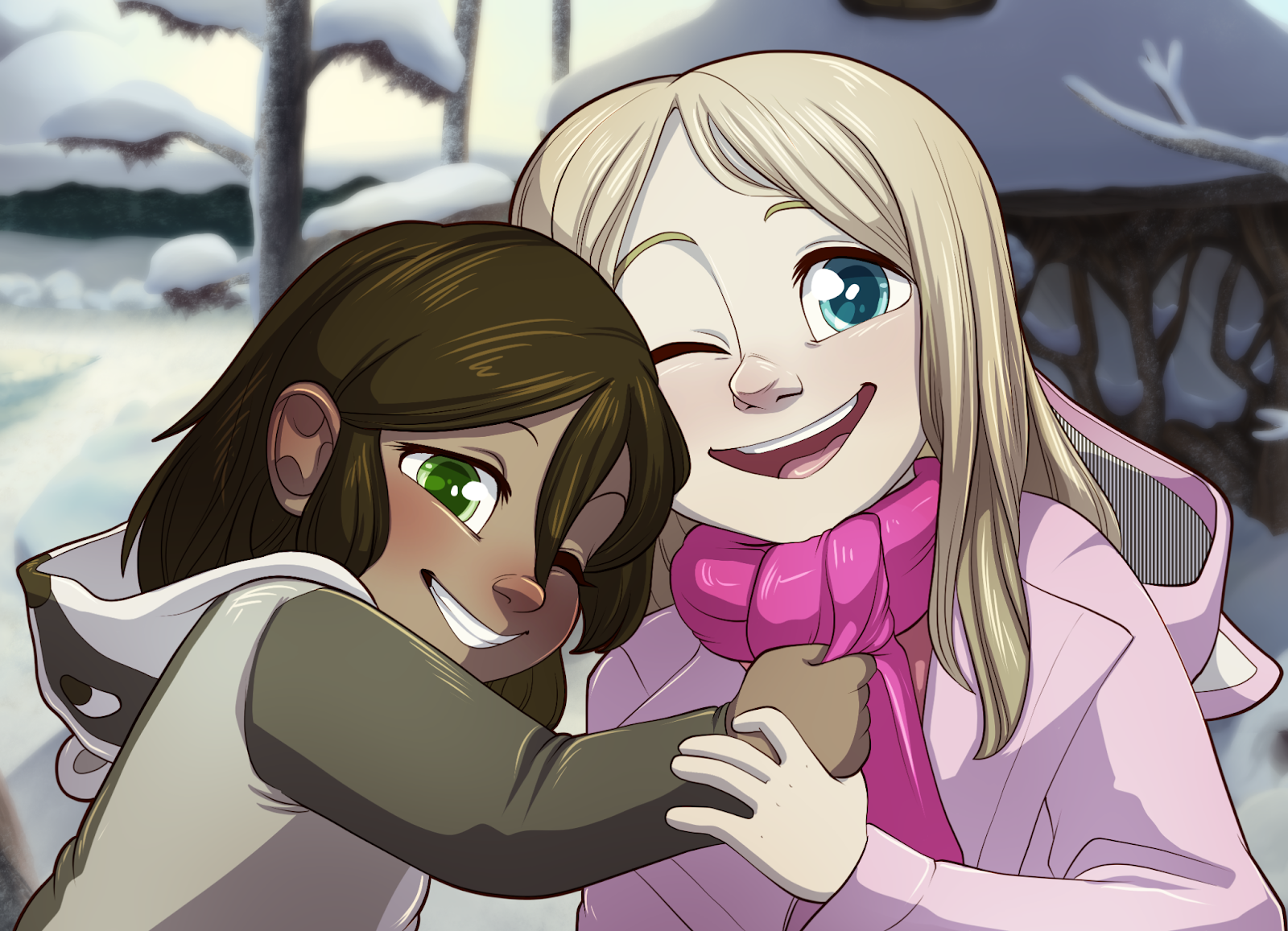 One Good Year for Anastasia
My friend's 6 year old daughter, whom I based Tamberlane on, has a fatal brain tumor and a prognosis of 1 year to live. I'm asking folks who love Tamberlane, if they're able, to throw a couple of dollars at their GoFundMe to give Anastasia a wonderful last year. Find out more here.
---
Transcript
PARSLEY: Perhaps we should take a break. The poor thing is so overwhelmed.
PENNY: That'd make some sense. Mummy said Miss Belfry found her in the woods last night and took her in.
PARSLEY: Miss Belfry? Belfry Baker? That Belfry?
PENNY: Yup.
PARSLEY: Who let Belfry Baker take care of a kit?!
PENNY: Maybe that's why she can't talk. Miss Bel musta dropped her on her head.
PARSLEY: Nevermind that, it's a miracle that she hasn't been accidentally stabbed!
MARIE: Yes, Miss Belfry is very nice, but...
MARIE: Well, let's... let's just forget all that for now, hm?
MARIE: I say we take a break to play river pirates.
MARIE: Would you like to play, Tamberlane?
TAMBERLANE: yeh
PARSLEY: Talvez a gente deveria descansar. A pobre coisa tá tão sufocada.
PENNY: Faz sentido. Mamãe disse que a Senhora Belfry encontrou ela na floresta ontem de noite e abrigou ela.
PARSLEY: Senhora Belfry? Belfry Baker? Aquela Belfry?
PENNY: Yup.
PARSLEY: Quem deixou Belfry Baker tomar conta de um filhote?!
PENNY: Talvez é por isso que ela não consegue falar. A Senhora Bel deve ter derrubado ela de cabeça.
PARSLEY: Nem isso, é um milagre que ela não foi esfaqueada acidentalmente!
MARIE: Sim, a Senhora Belfry é bem legal, mas...
MARIE: Bem, vamos... vamos só nos esquecer disso agora, hm?
MARIE: Eu digo pra gente descansar e brincar de pirata do rio.
MARIE: Quer brincar, Tamberlane?
TAMBERLANE: é
Languages
Submit a Transcript