Author's Notes:
It's a damn shame.
---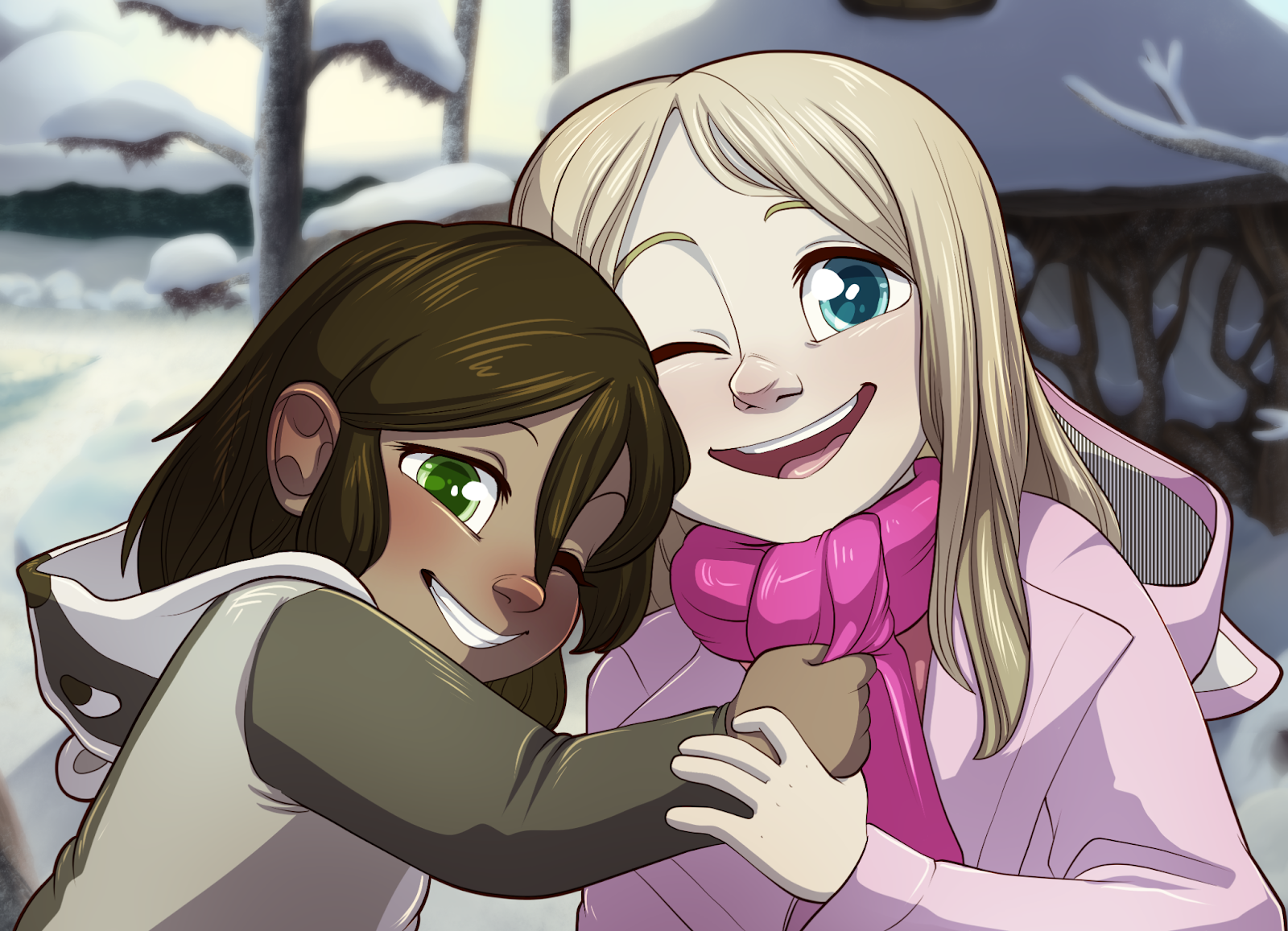 One Good Year for Anastasia
My friend's 6 year old daughter, whom I based Tamberlane on, has a fatal brain tumor and a prognosis of 1 year to live. I'm asking folks who love Tamberlane, if they're able, to throw a couple of dollars at their GoFundMe to give Anastasia a wonderful last year. Find out more here.
---
Transcript
PARSLEY: Where's your mum?
PARSLEY: You don't understand?
PARSLEY: Your mum! You know, warm and soft and feeds you and takes care of you? Hugs you after nightmares?
PARSLEY: Still don't understand, huh? I'm awfully bad at explaining this.
TAMBERLANE: Eh?
PARSLEY: Oh, ah... I'm sorry, Tam, I don't know that one.
PARSLEY: Ah, poor little luv.
PARSLEY: Now I rather wish Cilantro hadn't moved to Three Rivers.
PARSLEY: Cadê sua mãe?
PARSLEY: Você não entende?
PARSLEY: Sua mãe! Sabe, quentinha e macia e te dá comida e toma conta de você? Te abraça depois de um pesadelo?
PARSLEY: Ainda não entendeu, hein? Eu sou horrível em explicar isso.
TAMBERLANE: Eh?
PARSLEY: Oh, ah... Desculpa, Tam, Eu não sei essa daí.
PARSLEY: Ai, pobre amorzinho.
PARSLEY: Agora desejava que o Cilantro não tivesse se mudado pra Três Rios.
Languages
Submit a Transcript