Author's Notes:
Haha WHOOPS! Also hi again, Terra! In case you forgot, Terra's a Patreon cameo! :D
See the making of this page on YouTube!
---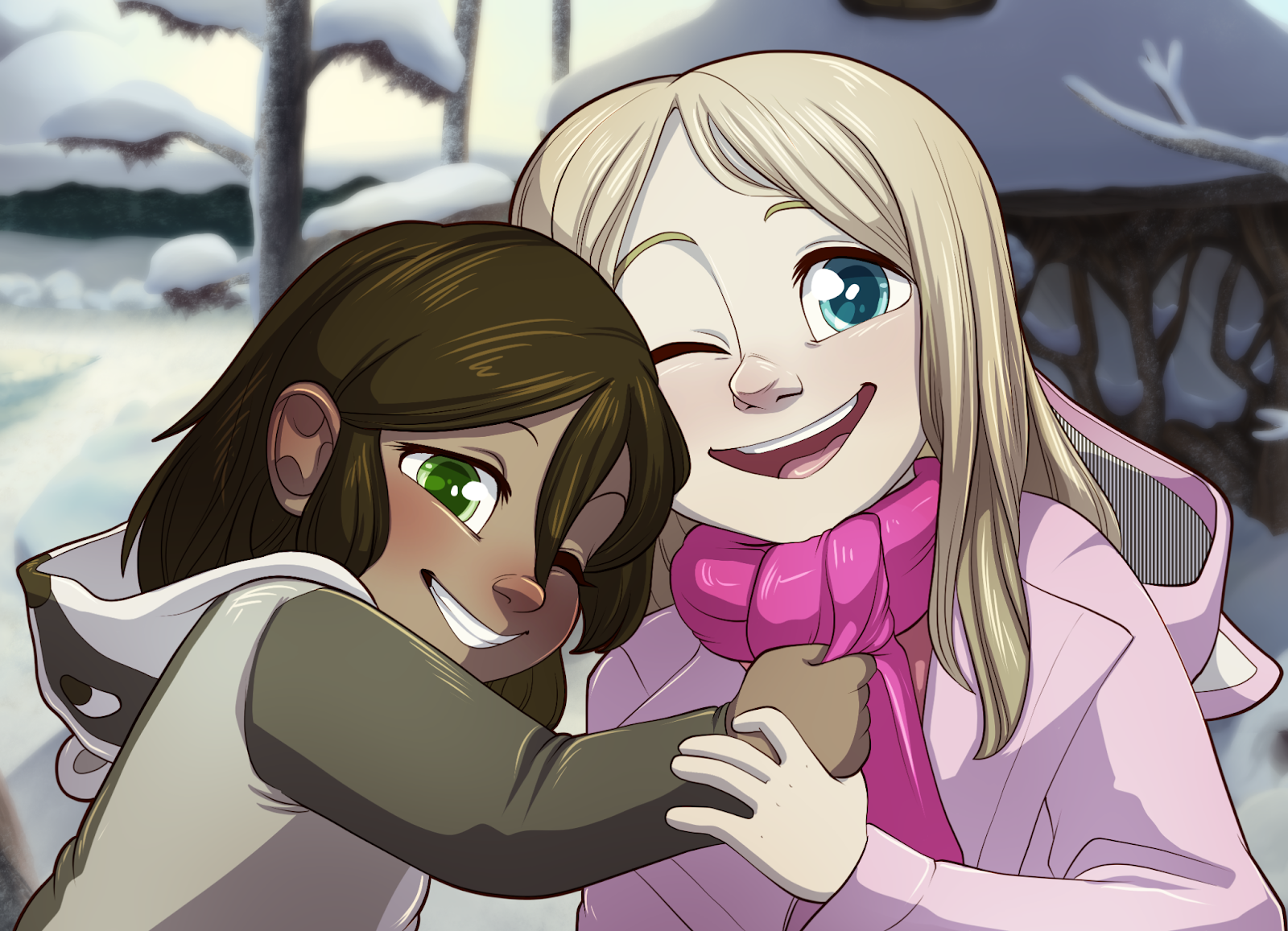 One Good Year for Anastasia
My friend's 6 year old daughter, whom I based Tamberlane on, has a fatal brain tumor and a prognosis of 1 year to live. I'm asking folks who love Tamberlane, if they're able, to throw a couple of dollars at their GoFundMe to give Anastasia a wonderful last year. Find out more here.
---
Transcript
BELFRY: Thank you so much, you guys!
BELFRY: I promise I'll be the very best parent I can be!
NORA: Just promise me that if you need help, you'll call on (obscured)
TERRA: Guys...
TERRA: I don't mean to interrupt...
TERRA: ...but where are the kids?
BELFRY: Muito obrigada, pessoal!
BELFRY: Eu prometo que vou ser a melhor mãe que posso!
NORA: Só me promete que se você precisar de ajuda, você vai me (obscurecido)
TERRA: Gente...
TERRA: Eu não queria interromper...
TERRA: ...mas aonde estão as crianças?
Languages
Submit a Transcript