Author's Notes:
Oh, Belfry, you sweet summer child.
See the making of this page on YouTube!
---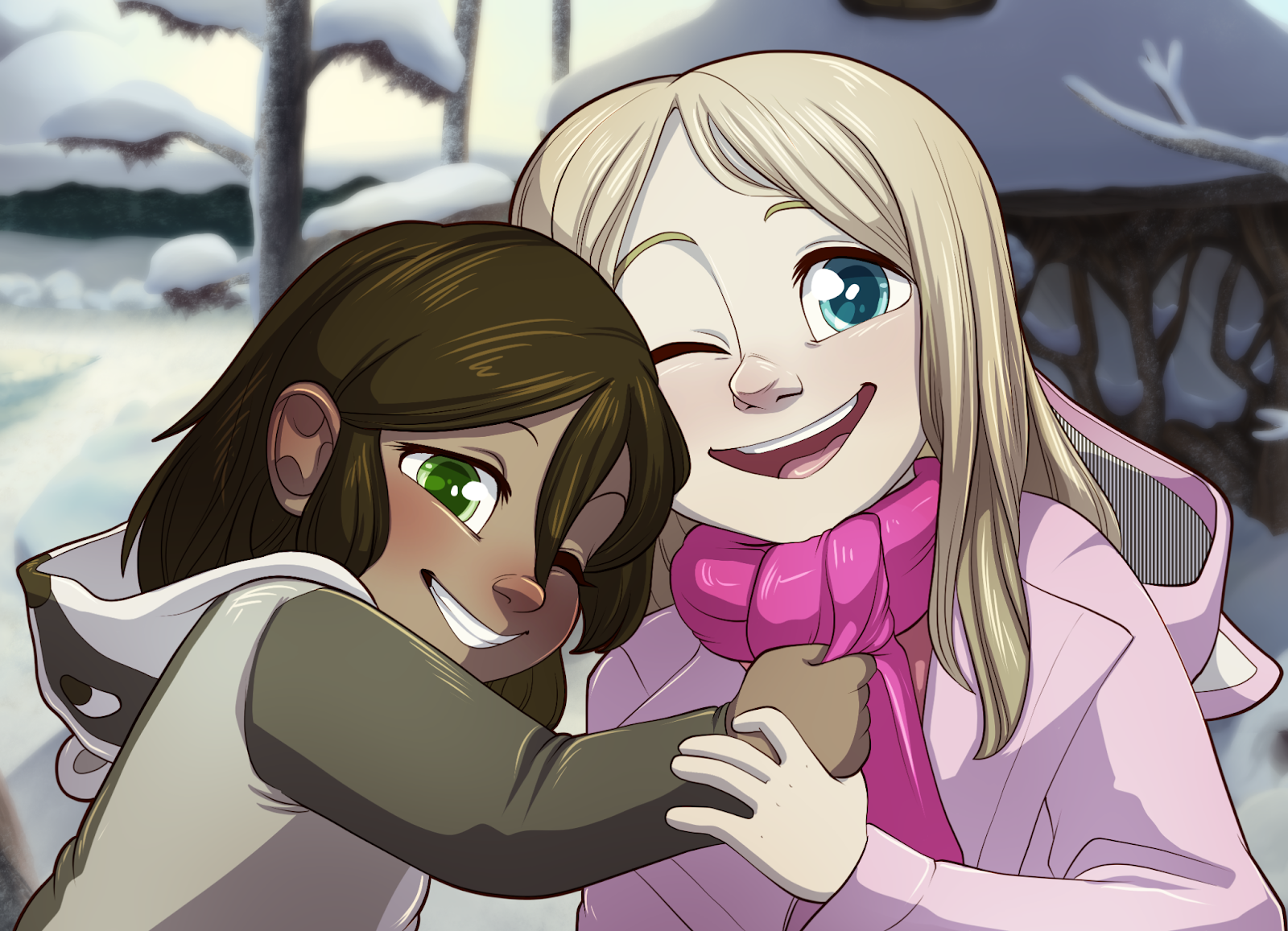 One Good Year for Anastasia
My friend's 6 year old daughter, whom I based Tamberlane on, has a fatal brain tumor and a prognosis of 1 year to live. I'm asking folks who love Tamberlane, if they're able, to throw a couple of dollars at their GoFundMe to give Anastasia a wonderful last year. Find out more here.
---
Transcript
BELFRY: Oh, I'm sure they're around here somewhere!
BELFRY: Tamberlane?
NORA: Terra, please tell me you opened that door!
TERRA: It was already open!
BELFRY: But they couldn't have gone far, right?
BELFRY: They're just kits!
HENRY: It really depends on how long they've been gone.
HENRY: Don't worry, I'll find them.
BELFRY: Wait for me!
BELFRY: Ah, eu tenho certeza que eles estão por aqui!
BELFRY: Tamberlane?
NORA: Terra, por favor me diz que você abriu essa porta!
TERRA: Já estava aberta!
BELFRY: Mas eles não podem ter ido longe, certo?
BELFRY: Eles são só filhotes!
HENRY: Isso realmente depende que quanto tempo faz que eles saíram.
HENRY: Não se preocupa, eu vou achar eles.
BELFRY: Me espera!

Languages
Submit a Transcript