Author's Notes:
Terra is...learning. Poor Belfry.
---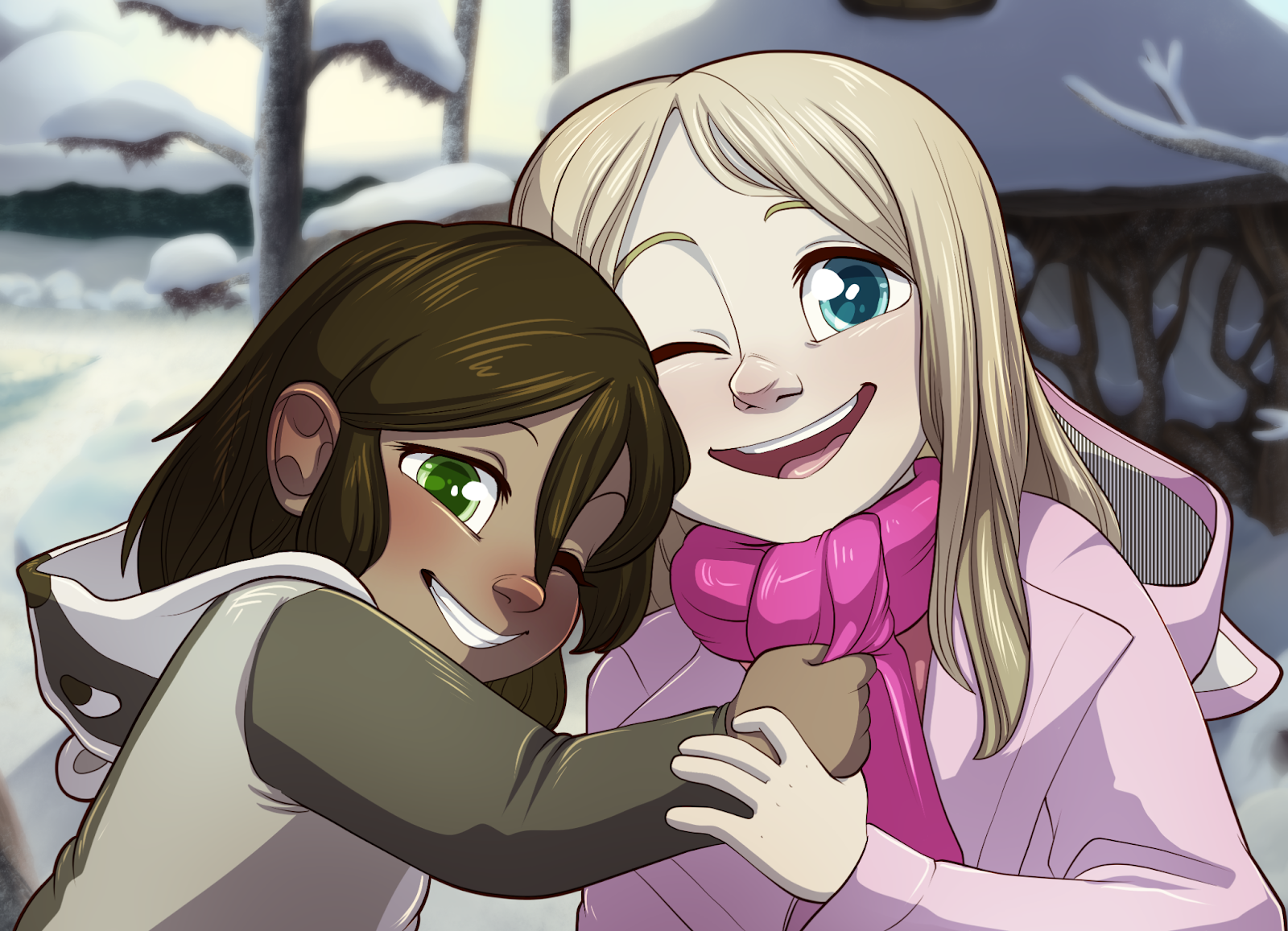 One Good Year for Anastasia
My friend's 6 year old daughter, whom I based Tamberlane on, has a fatal brain tumor and a prognosis of 1 year to live. I'm asking folks who love Tamberlane, if they're able, to throw a couple of dollars at their GoFundMe to give Anastasia a wonderful last year. Find out more here.
---
Transcript
PUPPY: So your name's Tamberlane?
TAMBERLANE: Yeah!
PENNY: My name's Penny!
TAMBERLANE: Penny!
PENNY: You wanna go play?
TAMBERLANE: Yeah!
FOX: Ha! Would you look at that?
BELFRY: Aww! It reminds me of when we were liEEERGHHH
TERRA: Sorry!! You didn't feel a pop, did you?
BELFRY: I don't think so? How would I tell?
TERRA: Oh, you'd know. The good news is your leg isn't broken!
BELFRY: Yay?
TERRA: Yay!
CACHORRINHO: Então seu nome é Tamberlane?
TAMBERLANE: É!
PENNY: Meu nome é Penny!
TAMBERLANE: Penny!
PENNY: Quer ir brincar?
TAMBERLANE: É!
RAPOSA: Ha! Olha isso?
BELFRY: Own! Me lembre de quando a gente era pequeEEERGHHH
TERRA: Desculpa!! Você não sentiu um estouro, sentiu?
BELFRY: Eu acho que não? Como eu diria?
TERRA: Ah, você ia saber. As boas notícias são que sua perna não está quebrada!
BELFRY: Eba?
TERRA: Eba!

Languages
Submit a Transcript