Author's Notes:
Possibly NSFW for furry breastfeeding...?
Anyway, hey look, Tamberlane made a friend! Also, may I introduce our first Patreon cameo: Terra! She belongs to Neon Noble and she's ADORABLE.
---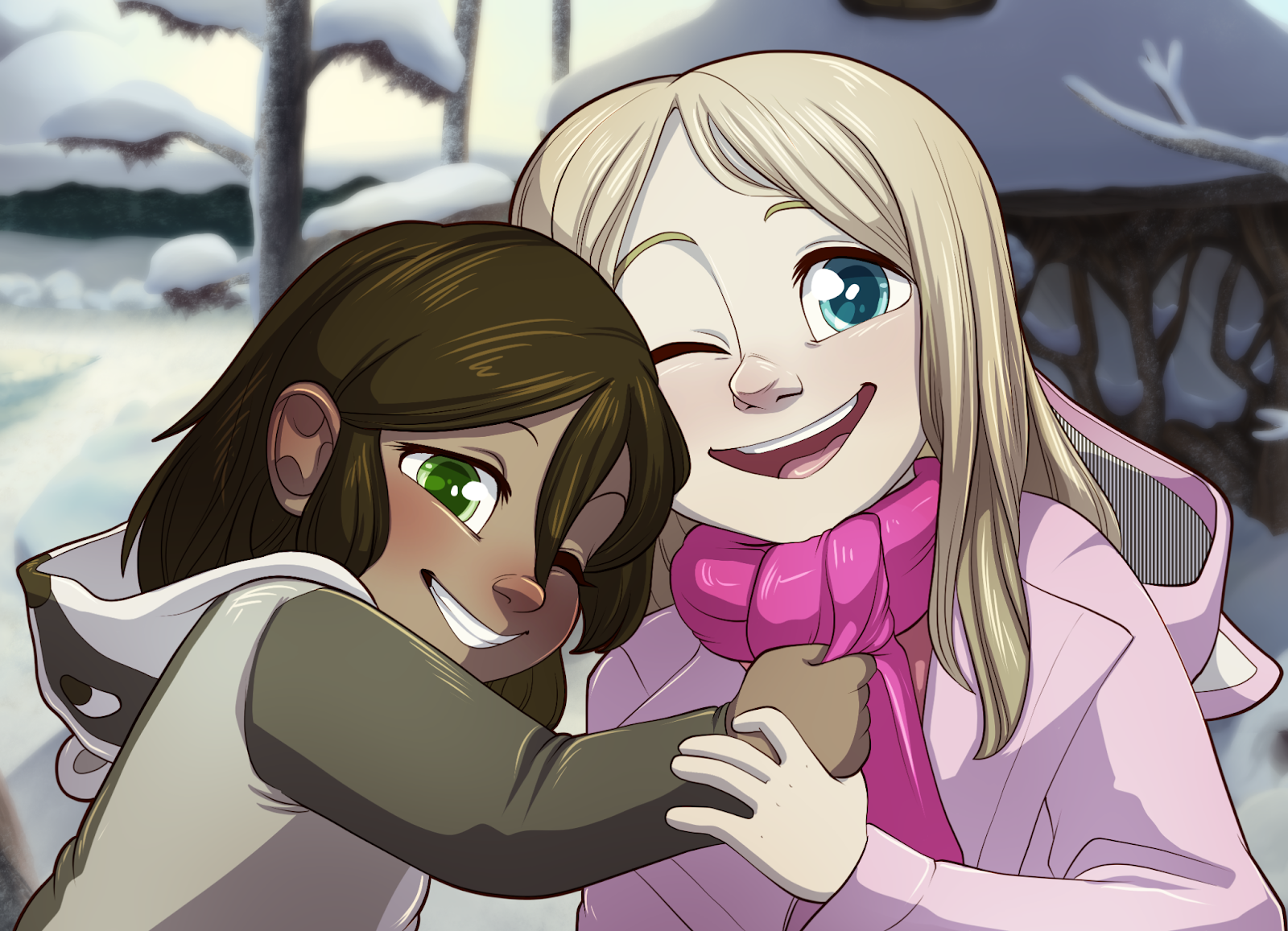 One Good Year for Anastasia
My friend's 6 year old daughter, whom I based Tamberlane on, has a fatal brain tumor and a prognosis of 1 year to live. I'm asking folks who love Tamberlane, if they're able, to throw a couple of dollars at their GoFundMe to give Anastasia a wonderful last year. Find out more here.
---
Transcript
BELFRY: Aww, I'm glad Parker's doing so well.
FOX: Oh, yes. I just fed the little punk before we left.
FOX: He's eating me out of house and home!
FOX: I think he's gonna be big like his Papa.
TERRA: You and Henry are so cute together!
FOX: Hee hee, thanks.
FOX: So is this your new kit, then?
BELFRY: Yeah! My Tamberlane!
[SFX: bleehh]
[SFX: bleeeh]
BELFRY: Though I'm starting to think Tamberlane is her name, not her species.
TERRA: Bleeehhh!
[SFX: Ha ha ha ha ha ha haha]
BELFRY: Own, eu estou grata que o Parker está indo tão bem.
RAPOSA: Ah, sim. Eu acabei de dar de comer pro pirralho antes da gente sair.
RAPOSA: Ele está acabando com nossa comida!
RAPOSA: Eu acho que ele vai ser grande que nem seu papai.
TERRA: Você e Henry são tão fofos juntos!
RAPOSA: Hi hi, obrigada.
RAPOSA: Então esse é seu novo filhote?
BELFRY: Sim! Minha Tamberlane!
[SFX: bleehh]
[SFX: bleeeh]
BELFRY: Mas eu estou começando a achar que Tamberlane é o nome dela, não sua espécie.
TERRA: Bleeehhh!
[SFX: Ha ha ha ha ha ha haha]

Languages
Submit a Transcript