Author's Notes:
Come on, Anthony, don't you know this is a STORY??? That's BORING.
Also, my apologies to Rudyard Kipling for this extremely vague interpretation of his story The Phantom Carriage.
---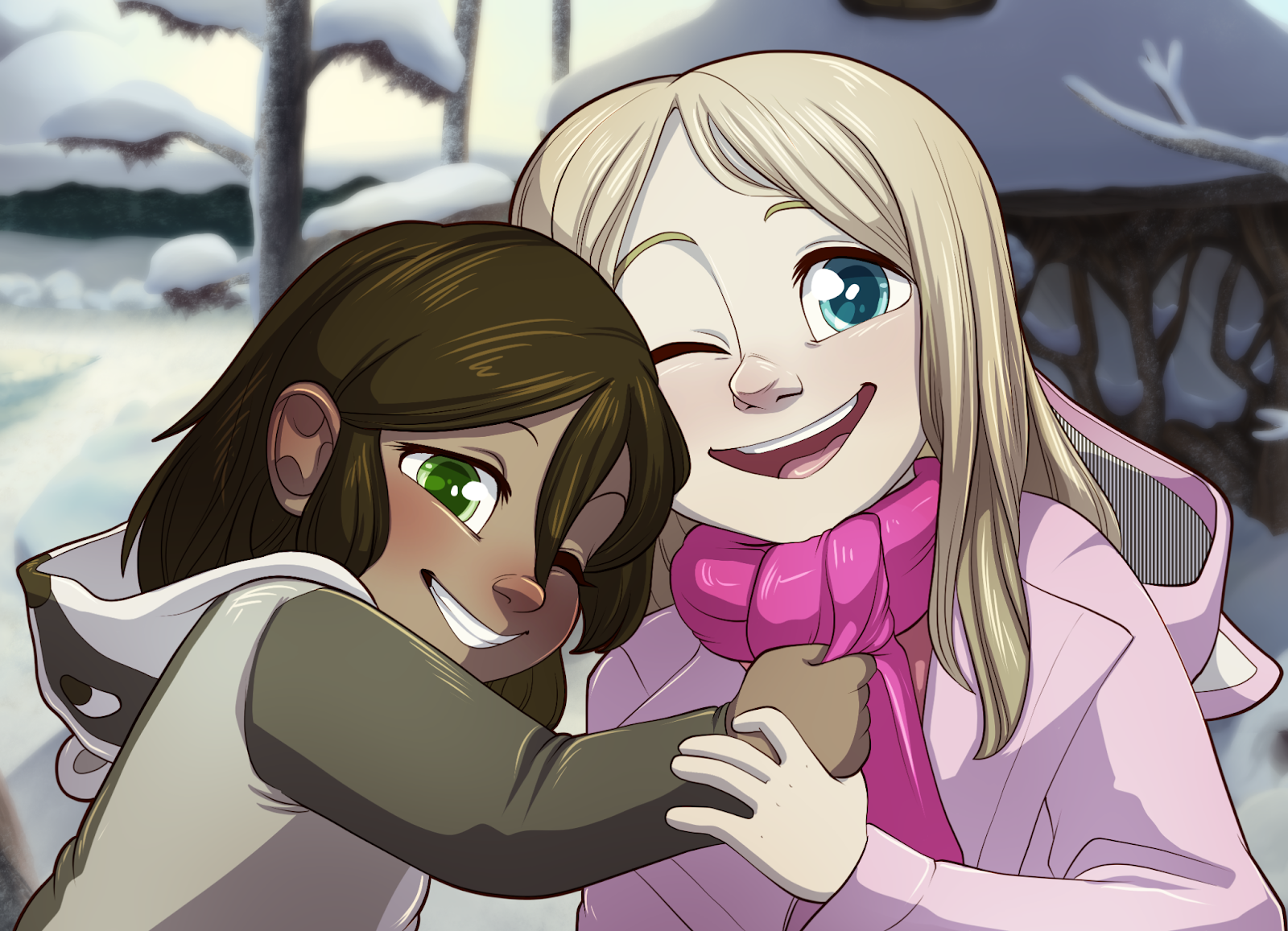 One Good Year for Anastasia
My friend's 6 year old daughter, whom I based Tamberlane on, has a fatal brain tumor and a prognosis of 1 year to live. I'm asking folks who love Tamberlane, if they're able, to throw a couple of dollars at their GoFundMe to give Anastasia a wonderful last year. Find out more here.
---
Transcript
ANTHONY: She died? She can't have died from that!
PIPER: She died of heartbreak, Anthony! Where's your sense of romance?
ANTHONY: That's not romance, that's murder!
ANTHONY: That's a dumb story! It's not even spooky!
PIPER: I'm not done, Anthony, jeez!
PIPER: Anyway.
PIPER: She had a brightly colored wagon, and when Miss Westfield-Fleur died, Jackie put it into storage.
PIPER: But it seemed that everywhere he went...
PIPER: The wagon was there!
PIPER: He couldn't get away from it! It followed him everywhere!
PIPER: Even to the bathroom!
ANTHONY: This is ridiculous.

ANTHONY: Ela morreu? Ela não pode ter morrido daquilo!
PIPER: Ela morreu de mágoa, Anthony! Cadê seu senso de romance?
ANTHONY: Isso não é romance, é um assassinato!
ANTHONY: Essa é uma história idiota! Não é nem assustadora!
PIPER: Eu ainda não acabei, Anthony, pô!
PIPER: Mas então.
PIPER: Ela tinha um vagão com cores fortes, e quando a Senhora Westfield-Fleur morreu, Jackie colocou ele em um armazém.
PIPER: Mas parecia que em todo lugar que ele ia...
PIPER: O vagão estava lá!
PIPER: Ele não conseguia fugir dele! Seguia ele pra todo lugar!
PIPER: Até no banheiro!
ANTHONY: Isso é ridículo.
Languages
Submit a Transcript