Author's Notes:
Uh oh, Piper. You might be in over your head...
---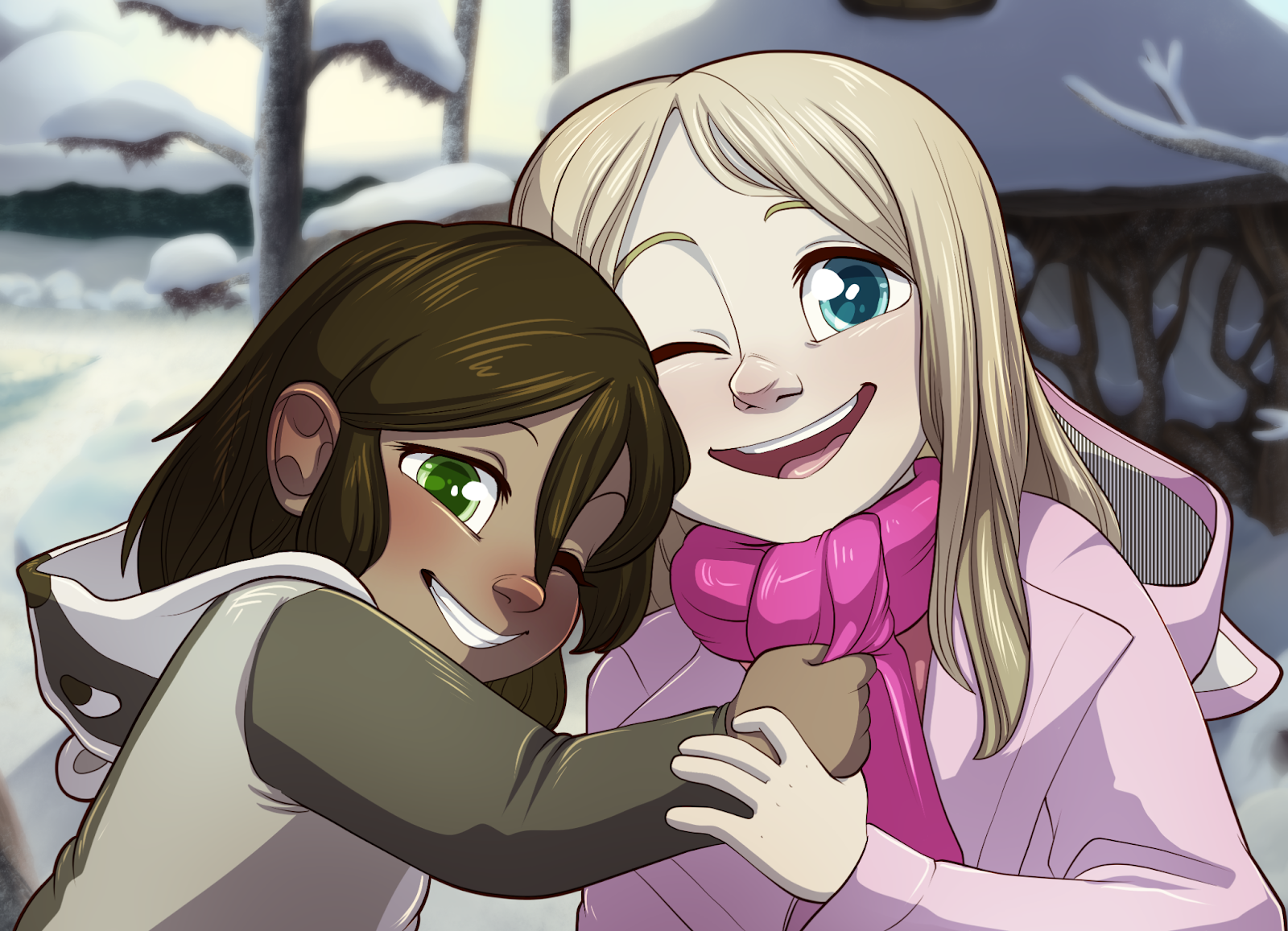 One Good Year for Anastasia
My friend's 6 year old daughter, whom I based Tamberlane on, has a fatal brain tumor and a prognosis of 1 year to live. I'm asking folks who love Tamberlane, if they're able, to throw a couple of dollars at their GoFundMe to give Anastasia a wonderful last year. Find out more here.
---
Transcript
PIPER: They say that to this day, Jackie Fleur is still trying to escape THE PHANTOM WAGON!
ANTHONY: Are you done yet?
PIPER: You're not even scared!
ANTHONY: It wasn't scary!
TAMBERLANE: I was scared...
TAMBERLANE: ...sort of...
ARTIE&HATTIE: HA HA HA HA HA
PIPER: Hey!! You don't gotta laugh at me, Artie!
ARTIE: No, no, we're not laughing at you! I promise!
PIPER: I'd like to see you do better!
ARTIE&HATTIE: CHALLENGE ACCEPTED.

PIPER: Dizem que até hoje, Jackie Fleur ainda está tentando escapar do VAGÃO FANTASMA.
ANTHONY: Você já acabou?
PIPER: Você nem tá assustado!
ANTHONY: Não foi assustador!
TAMBERLANE: Eu estava assustada...
TAMBERLANE: ...mais ou menos...
ARTIE&HATTIE: HA HA HA HA HA
PIPER: Ei!! Você não tem que rir de mim, Artie!
ARTIE: Não, não, a gente não está rindo de você! Eu prometo!
PIPER: Eu quero ver você fazer melhor!
ARTIE&HATTIE: DESAFIO ACEITO.
Languages
Submit a Transcript