Author's Notes:
Welp, game over, Marie is sad. That's it for this comic. I've killed everyone.
Thanks to Chaon for Cur, Ashley Nichols for Kira, and Jonas for, well, Jonas! Yay Patreon cameos! Upgrade to $50+ to get your own cameo in the comic!
The Kickstarter is ENDING THIS MORNING! Better get in before it ends!!
---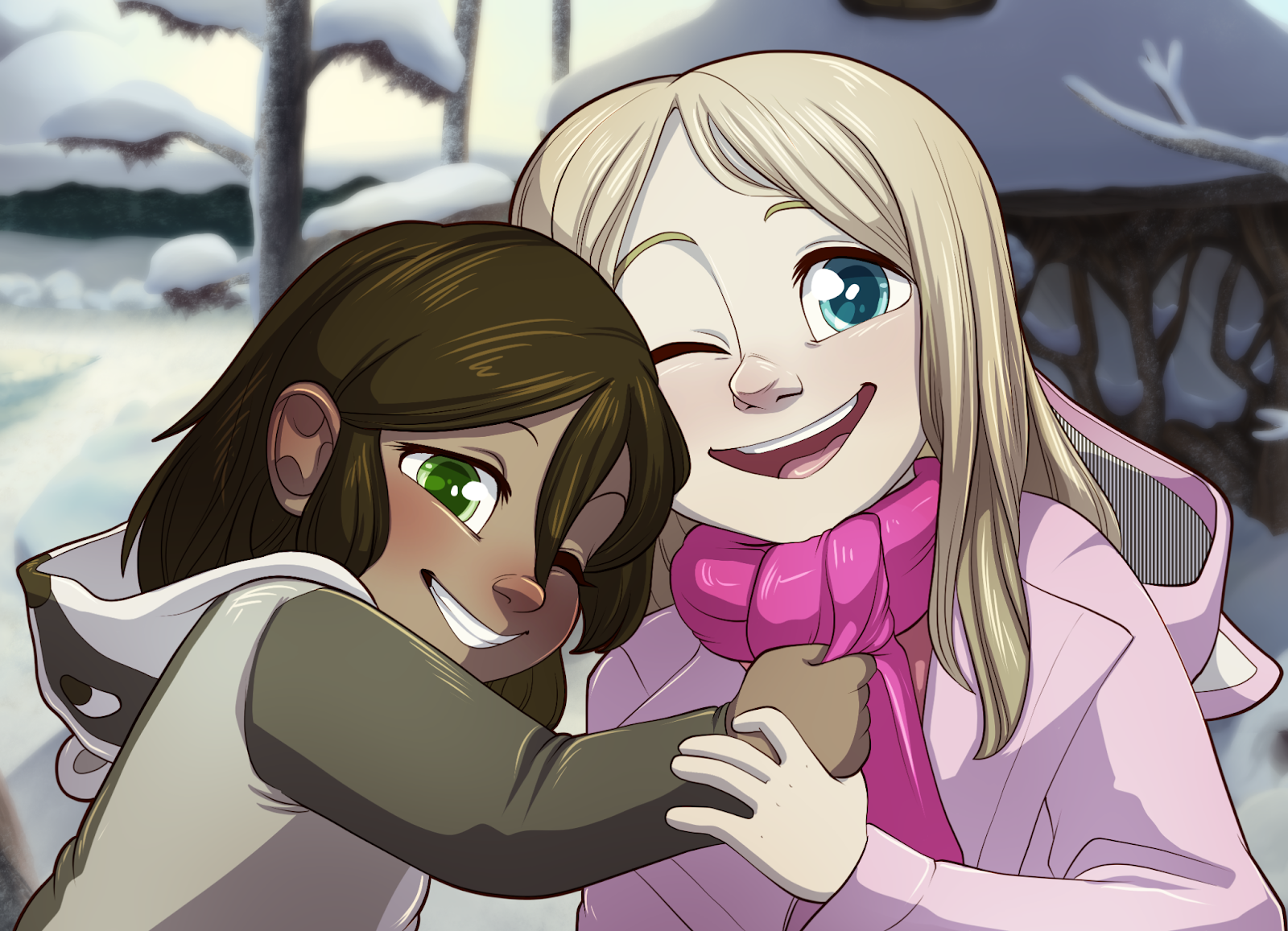 One Good Year for Anastasia
My friend's 6 year old daughter, whom I based Tamberlane on, has a fatal brain tumor and a prognosis of 1 year to live. I'm asking folks who love Tamberlane, if they're able, to throw a couple of dollars at their GoFundMe to give Anastasia a wonderful last year. Find out more here.
---
Transcript
PIPER: Okay, okay! I admit that maybe I shouldn't have asked that question.
PIPER: But in my defense, I didn't know she'd flip out!
MARIE: WWWWAAAAA!
PIPER: Ok, ok! Eu admito que talvez eu não devia ter feito aquela pergunta.
PIPER: Mas em minha defesa, eu não sabia que ela ia soltar a franga!
MARIE: WWWWAAAAA!

Пайпер: Ладно, ладно! Признаю, ВОЗМОЖНО, мне не следовало задавать этот вопрос.
Пайпер: Но, в свою защиту, я не думала, что ей так снесёт крышу!
Мари: БВААААААА!
Languages
Submit a Transcript