Author's Notes:
Trissol: Silver Sage Sign Language Triple-S Language Tri-S-L Trissol.
---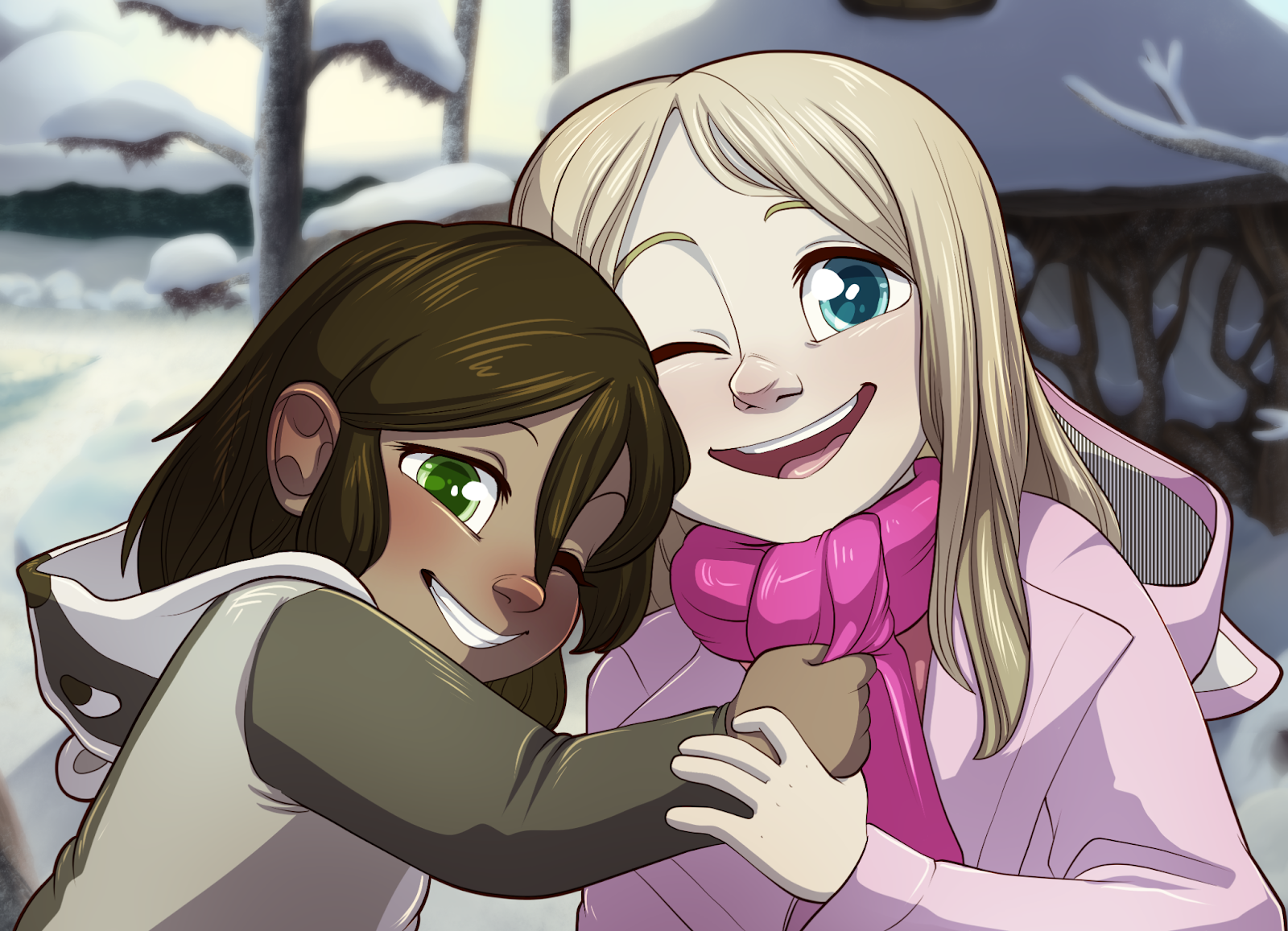 One Good Year for Anastasia
My friend's 6 year old daughter, whom I based Tamberlane on, has a fatal brain tumor and a prognosis of 1 year to live. I'm asking folks who love Tamberlane, if they're able, to throw a couple of dollars at their GoFundMe to give Anastasia a wonderful last year. Find out more here.
---
Transcript
PENNY: There you are!
TAMBERLANE: Penny!
PENNY: I was so worried! Not to worry; Tam, I gave Piper a thrashing!
PENNY: Oi, Parsley! Y'gotta teach her how to read!
PENNY: She's three and doesn't know how!
MARIE: Shouldn't she learn to talk first?
PARSLEY: Oh, Marie, you didn't notice?
PARSLEY: She speaks Trissol.
PARSLEY: She speaks with her paws, not her mouth.
PARSLEY: Me brother Cilantro does too.
MARIE & PENNY: WHAT?!
PENNY: Aí você está!
TAMBERLANE: Penny!
PENNY: Eu estava tão preocpada! Sem preocupações; Tam, eu dei uma surra na Piper!
PENNY: Ei, Parsley! Cê tem que ensinar ela a ler!
PENNY: Ela tem 3 anos e não sabe como!
MARIE: Ela não deveria aprender a falar antes?
PARSLEY: Ah, Marie, você não percebeu?
PARSLEY: Ela fala Trissol.
PARSLEY: Ela fala com suas patas, não com sua boca.
PARSLEY: Meu irmão Cilantro também fala assim.
MARIE e PENNY: O QUẼ?!
Languages
Submit a Transcript