Author's Notes:
Some teeny tiny cameos on this page!
Hindae's griff is on the boat to the left! He's a $50 patron!
Ashley Nichols's Kira is on the boat eating an apple!
And Abigail Starling gets a fursona in the little otter on Hindae's boat!
See the making of this page on YouTube!
---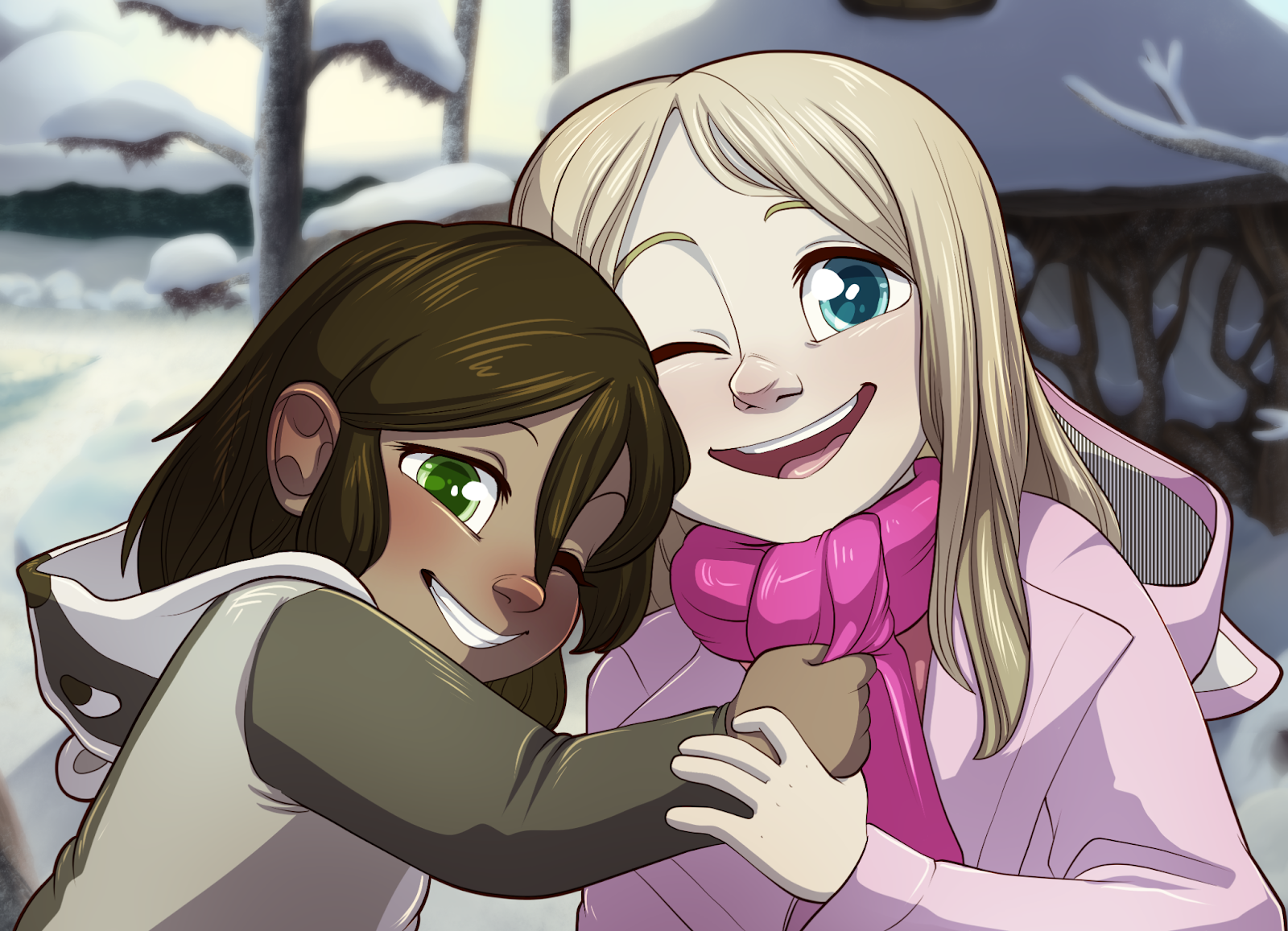 One Good Year for Anastasia
My friend's 6 year old daughter, whom I based Tamberlane on, has a fatal brain tumor and a prognosis of 1 year to live. I'm asking folks who love Tamberlane, if they're able, to throw a couple of dollars at their GoFundMe to give Anastasia a wonderful last year. Find out more here.
---
Transcript
MARIE: Aw, don't feel sad!
MARIE: I probably just don't know what kind of animal you are.
MARIE: I'm not a grown-up, after all!
MARIE: But Parsley might know!
MARIE: He spends his time behind the Jackal.
MARIE: Aw, não fica triste!
MARIE: Eu provavelmente só não sei que tipo de animal você é.
MARIE: Eu não sou crescida, no final das contas!
MARIE: Mas o Parsley pode saber!
MARIE: Ele passa seu tempo atrás do Chacal.

Languages
Submit a Transcript