Author's Notes:
Poor Tamberlane. :(
There's a time-lapse available of this page on my Youtube! Go watch it! PS, if you wanna be a big help, subscribe to my channel: after I hit 100, I'll be able to make my Youtube URL actually memorable instead of a hash of letters and numbers!
---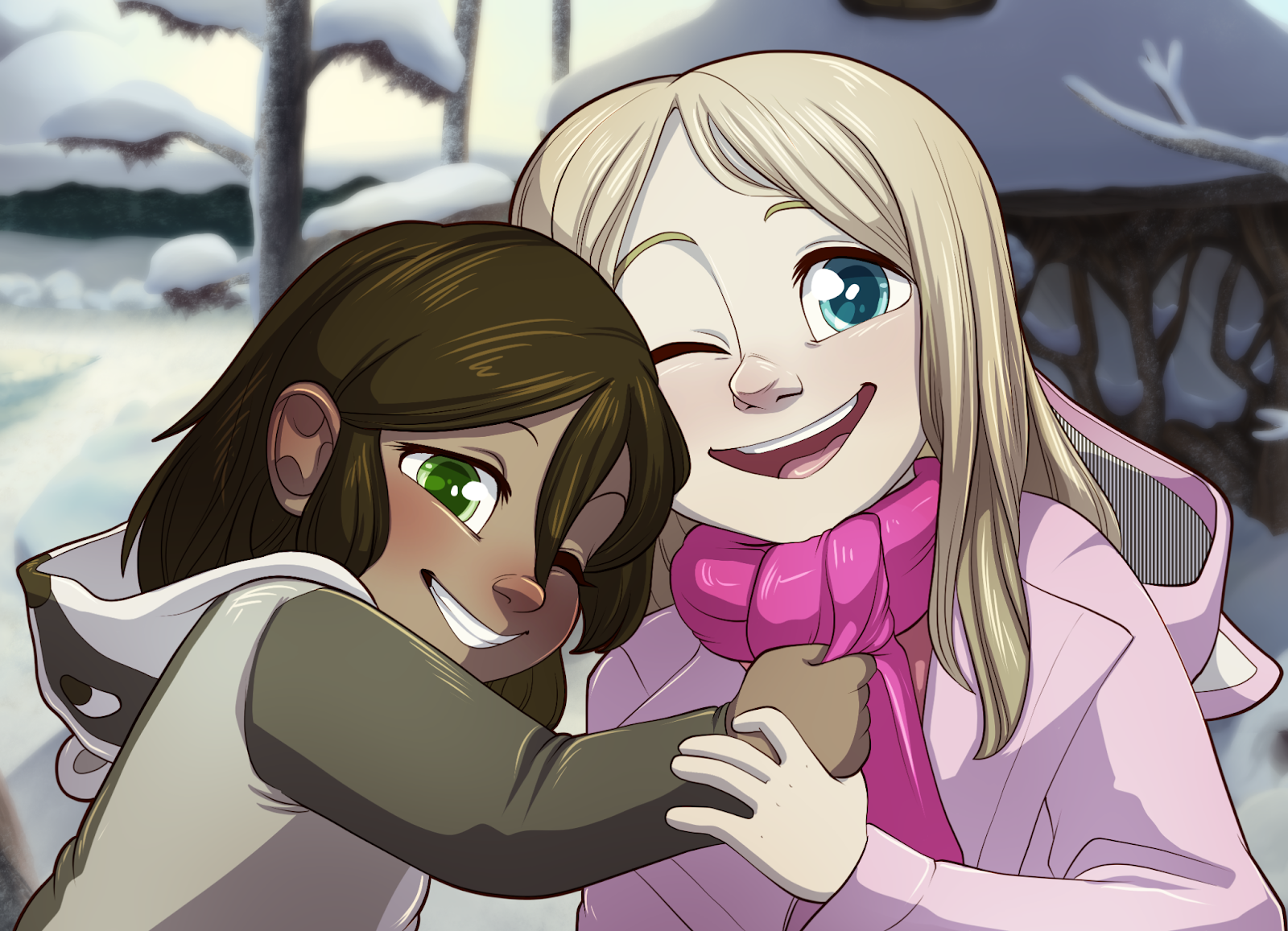 One Good Year for Anastasia
My friend's 6 year old daughter, whom I based Tamberlane on, has a fatal brain tumor and a prognosis of 1 year to live. I'm asking folks who love Tamberlane, if they're able, to throw a couple of dollars at their GoFundMe to give Anastasia a wonderful last year. Find out more here.
---
Transcript
MARIE: The best way to get to Parsley is this way!
MARIE: So why do you want to see Parsley, anyway?
TAMBERLANE: Penny!
MARIE: I didn't know you knew Penny!
MARIE: What about Penny?
TAMBERLANE: P...Penny!
TAMBERLANE: Penny tree no bad Tamberlane.
MARIE: I'm sorry, I don't understand. What's a Tamberlane?
TAMBERLANE: Bad Tamberlane, no!
MARIE: Oh, no! Please don't cry! I'm so sorry! Is Tamberlane you?
MARIE: O melhor jeito de chegar no Parsley é por aqui!
MARIE: De qualquer jeito, por quê você quer ver o Parsley?
TAMBERLANE: Penny!
MARIE: Eu não sabia que você conhece a Penny!
MARIE: O quê sobre a Penny?
TAMBERLANE: P...Penny!
TAMBERLANE: Penny trei não Tamberlane mau.
MARIE: Desculpa, eu não entendi. O quê é um Tamberlane?
TAMBERLANE: Tamberlane mau, não!
MARIE: Ah, não! Por favor não chora! Me desculpa! Tamberlane é você?

Languages
Submit a Transcript