Author's Notes:
All sorts of cameos in today's comic!
The mechanic wolf at the top is Dorian, a Patreon cameo! Thanks you, Dorian!
Besides that we have Kaylee and Shallari from Anaria , Aria from Envelove, a self-insert of me and my husband, Onnanoko , and of course Beleth from Floraverse !
See the making of this page on YouTube!
---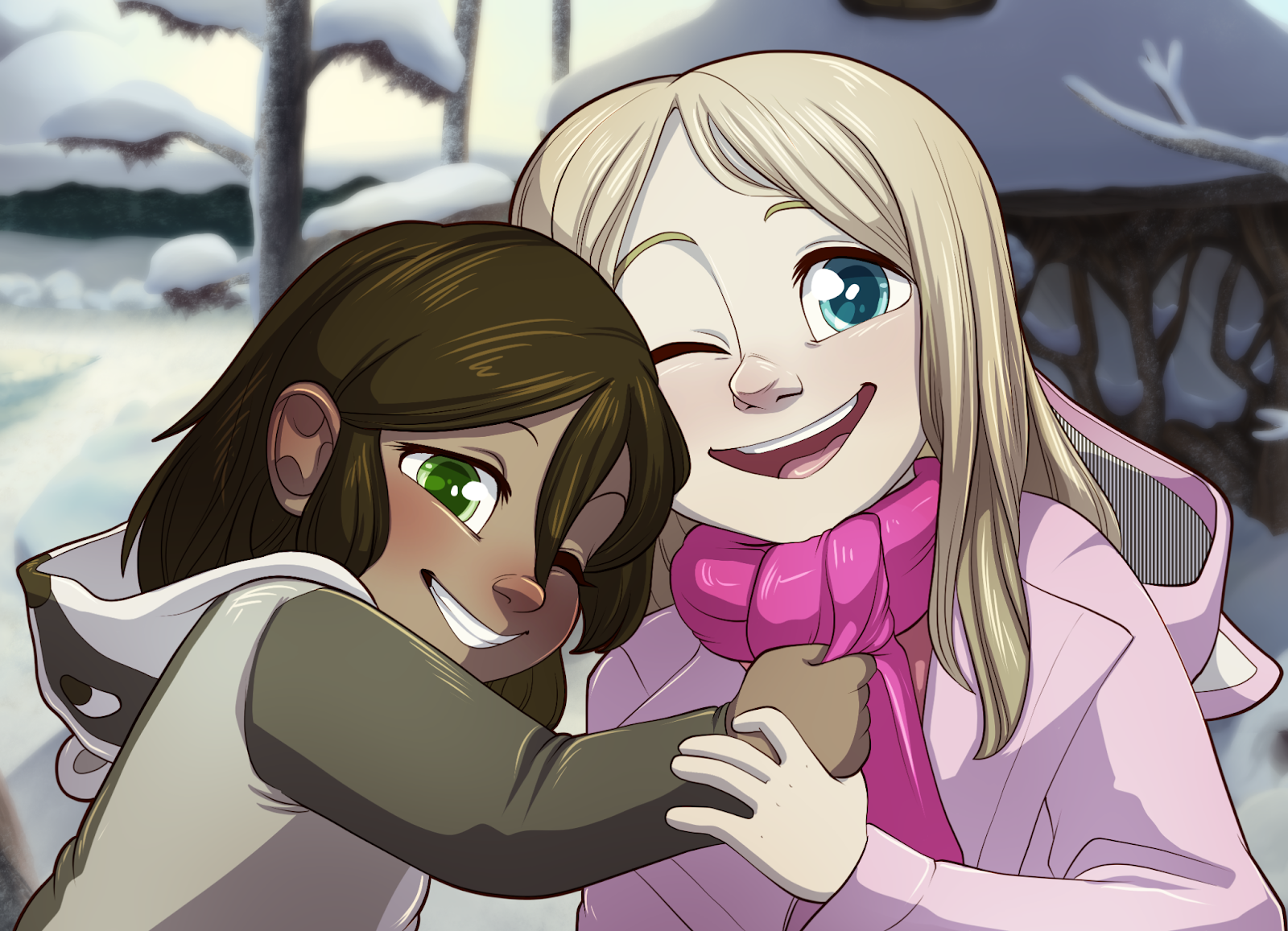 One Good Year for Anastasia
My friend's 6 year old daughter, whom I based Tamberlane on, has a fatal brain tumor and a prognosis of 1 year to live. I'm asking folks who love Tamberlane, if they're able, to throw a couple of dollars at their GoFundMe to give Anastasia a wonderful last year. Find out more here.
---
Transcript
[SFX: POMF]
PANDADOG: Oh?
PANDADOG: Hey there, are you lost?

[SFX: POMF]
CACHORRO-PANDA: Oh?
CACHORRO-PANDA: Ei aí, você está perdida?

Languages
Submit a Transcript