Author's Notes:
Hey! Tamberlane has some goddamn clothes now!
See the making of this page on YouTube!
---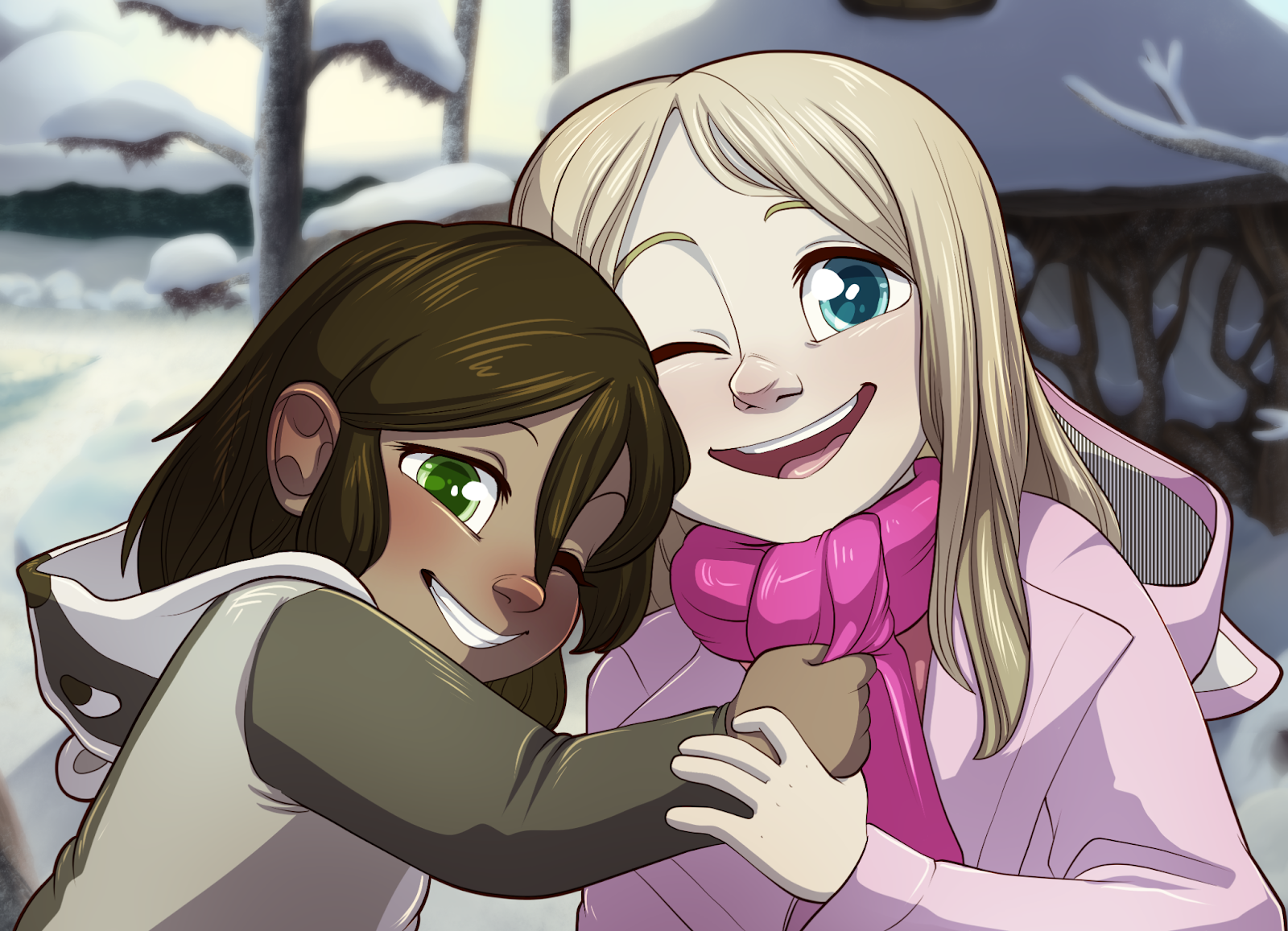 One Good Year for Anastasia
My friend's 6 year old daughter, whom I based Tamberlane on, has a fatal brain tumor and a prognosis of 1 year to live. I'm asking folks who love Tamberlane, if they're able, to throw a couple of dollars at their GoFundMe to give Anastasia a wonderful last year. Find out more here.
---
Transcript
PANDADOG: Is someone looking for you?
PANDADOG: Oh, darling, you're shivering!
PANDADOG: Marie, would you please lend them your dress?
MARIE: Of course, Mum!
PANDADOG: Now, who shall I return you too?
TAMBERLANE: ...ummm...
TAMBERLANE: Pawsley!
MARIE: Oh! Parsley? He spends a lot of time down by the river!
MARIE: If you want, I can take them!

CACHORRO-PANDA: Tem alguém procurando por você?
CACHORRO-PANDA: Ah, amorzinho, você está tremendo!
CACHORRO-PANDA: Marie, você emprestaria seu vestido para eles, por favor?
MARIE: Claro, mãe!
CACHORRO-PANDA: Agora, pra quem eu devo te retornar?
TAMBERLANE: ...ummm...
TAMBERLANE: Pawsley!
MARIE: Ah! Parsley? Ele passa bastante tempo perto do rio!
MARIE: Se você quiser, eu posso levar eles!

Languages
Submit a Transcript