Author's Notes:
Wuh oh.
Support Tamberlane on Patreon! For $1 a month, you get to see comic pages a week earlier than everyone else. Feeling cool? You can donate more to get cool rewards like seeing pages up to a month ahead, character cameos, movie night, monthly postcards, and more! What are you waiting for? Join the cool club!
---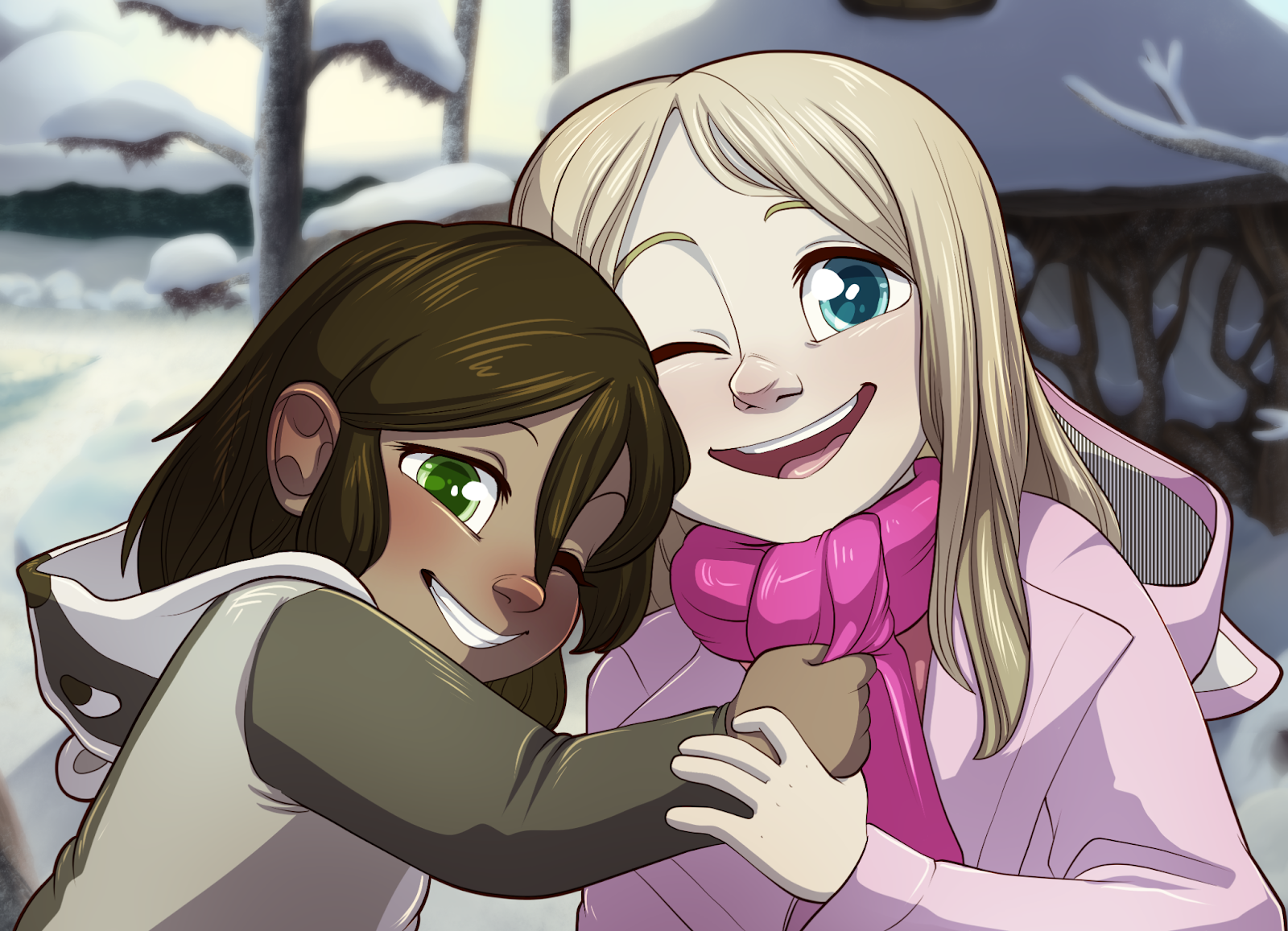 One Good Year for Anastasia
My friend's 6 year old daughter, whom I based Tamberlane on, has a fatal brain tumor and a prognosis of 1 year to live. I'm asking folks who love Tamberlane, if they're able, to throw a couple of dollars at their GoFundMe to give Anastasia a wonderful last year. Find out more here.
---
Transcript
PENNY: Okay, this is far enough!
PENNY: Let's start with standing!
PENNY: Whoa, I didn't realize you were so tall.
PENNY: Now just hold onto the wall...
PENNY: Good!
TAMBERLANE: Awahwah!!
PENNY: Wha-
TAMBERLANE: AWAHWAH BYEBYE!
PIPER: Whatcha doin'?
PENNY: Ok, isso é longe o bastante!
PENNY: Vamos começar com ficar de pé!
PENNY: Uau, eu não percebi que você era tão alta.
PENNY: Agora só se segura na parede...
PENNY: Ótimo!
TAMBERLANE: Auauá!!
PENNY: Quê-
TAMBERLANE: AUAUÁ TCHAU!
PIPER: Que cê tá fazendo?

Languages
Submit a Transcript