Author's Notes:
As you do.
Support Tamberlane on Patreon! For $1 a month, you get to see comic pages a week earlier than everyone else. Feeling cool? You can donate more to get cool rewards like seeing pages up to a month ahead, character cameos, movie night, monthly postcards, and more! What are you waiting for? Join the cool club!
---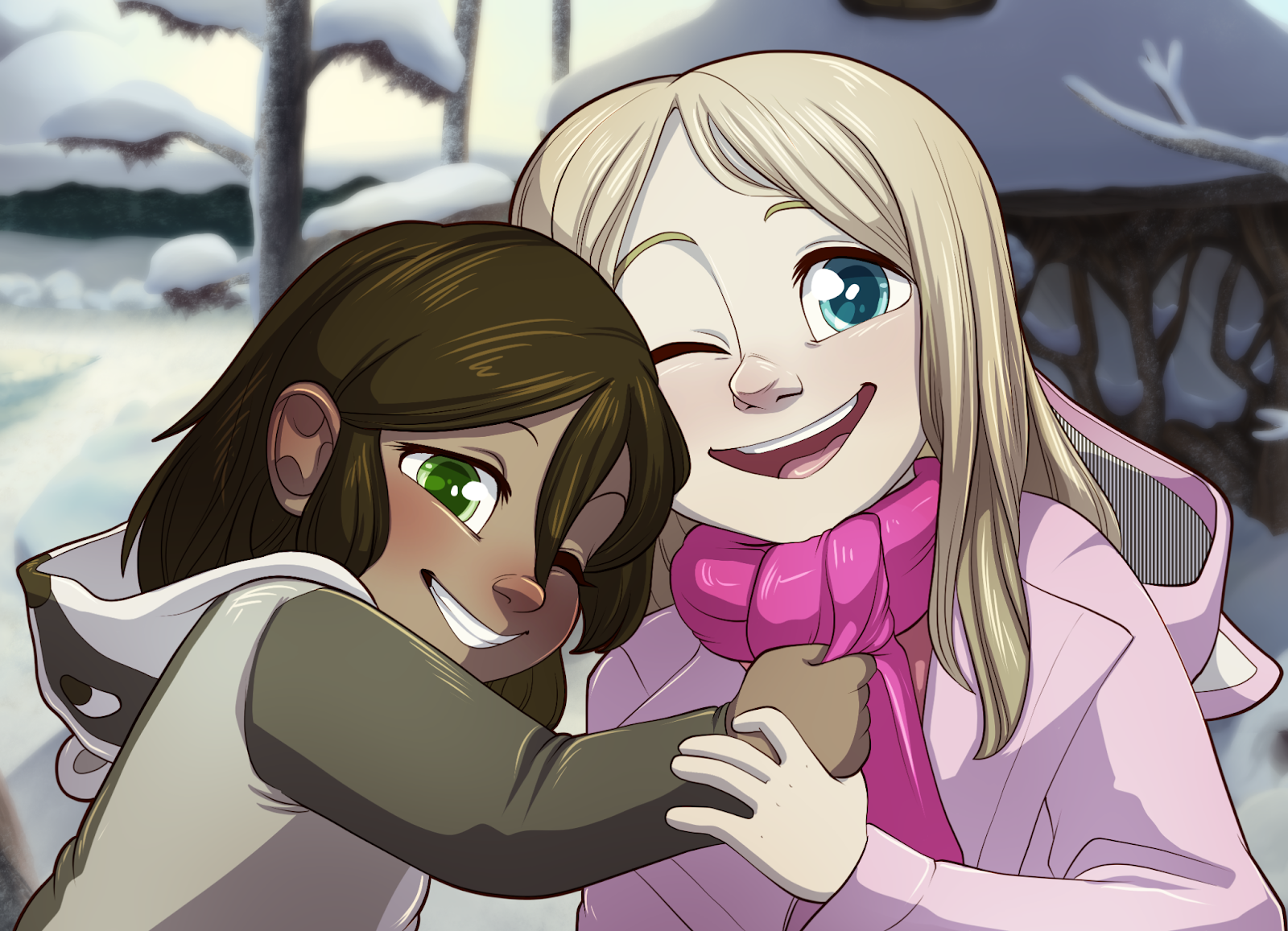 One Good Year for Anastasia
My friend's 6 year old daughter, whom I based Tamberlane on, has a fatal brain tumor and a prognosis of 1 year to live. I'm asking folks who love Tamberlane, if they're able, to throw a couple of dollars at their GoFundMe to give Anastasia a wonderful last year. Find out more here.
---
Transcript
PENNY: Piper.
PIPER: Penny.
PIPER: Oh~! I see you're spending time with Treehollow's own ghostie!
PENNY: Yeah, about that!
PENNY: Why's she so scared of you?!
PIPER: Oh, that's probably 'cuz I pushed it into the ravine.
PENNY: You WHAT?!
PIPER: Well, I thought it was a ghost at the time.
PENNY: Piper.
PIPER: Penny.
PIPER: Oh~! Vejo que você está passando tempo com a própria fantasminha de Treehollow!
PENNY: É, sobre isso!
PENNY: Por quê ela tem tanto medo de você?!
PIPER: Ah, provavelmente porquê eu empurrei ela na ravina.
PENNY: Você O QUÊ?!
PIPER: Bem, eu pensei que era um fantasma na hora.

Languages
Submit a Transcript