Author's Notes:
Abroad......................
---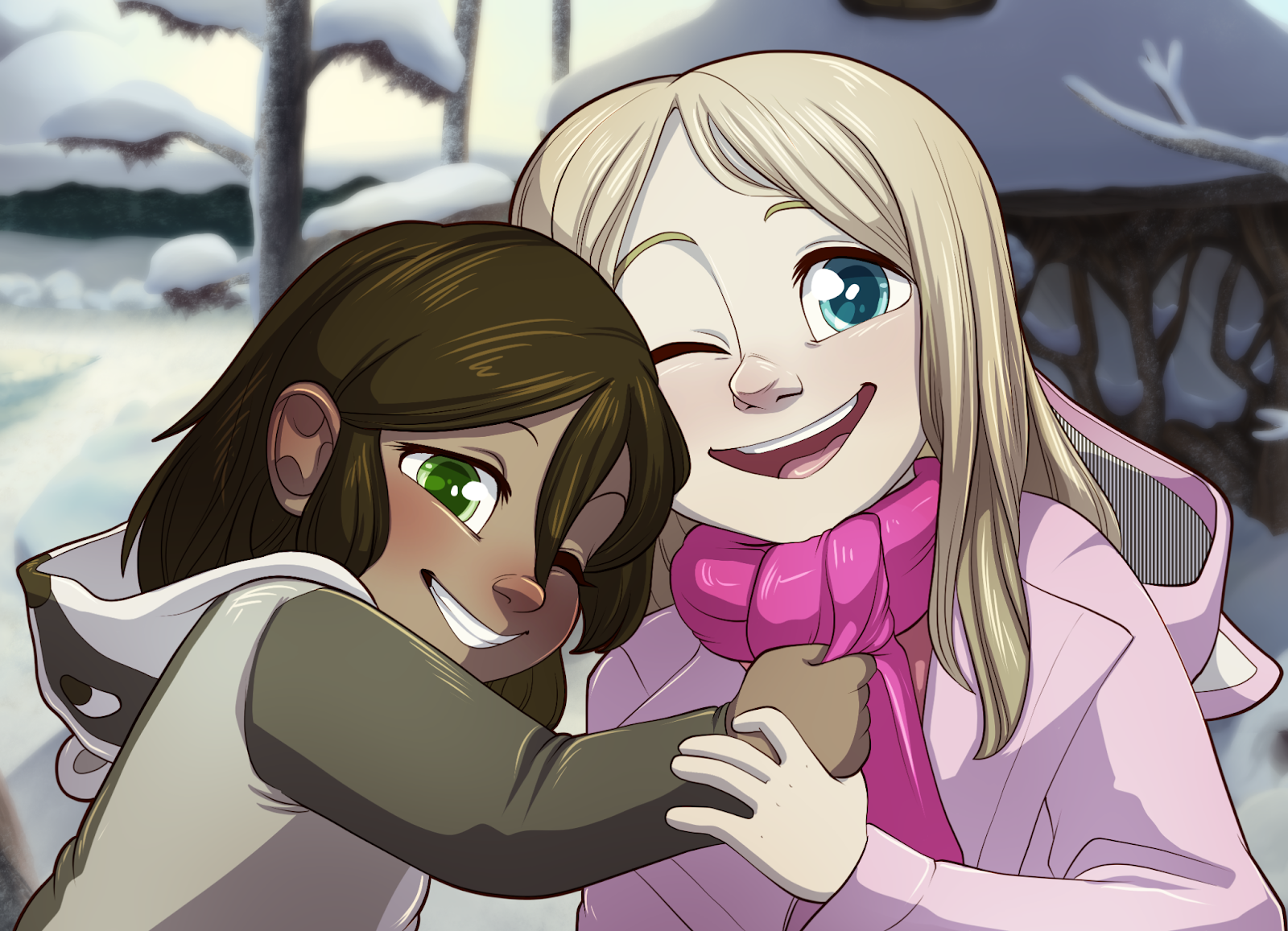 One Good Year for Anastasia
My friend's 6 year old daughter, whom I based Tamberlane on, has a fatal brain tumor and a prognosis of 1 year to live. I'm asking folks who love Tamberlane, if they're able, to throw a couple of dollars at their GoFundMe to give Anastasia a wonderful last year. Find out more here.
---
Transcript
TESS: Bel, don't you get it?
TESS: The care this thing needs... We don't have the facilities here in Treehollow.
TESS: You'd have to go... abroad.
BELFRY: I don't CARE. Nothing you say will make me put it back!
TAMBERLANE: Don't care!
TESS: Belfry, you don't understand!
BELFRY: Oh, I understand perfectly! Stop treating me like a child! I'm nineteen!
TAMBERLANE: Wah!
ANTHONY: This is a bad idea.
BRIAR: I love Belfry, but...yeah.
PIPER: Brilliant! I can't wait to see all the BLOOD!
TESS: Bel, você não entende?
TESS: O cuidado que essa coisa precisa... Não temos as instalações necesárias aqui em Treehollow.
TESS: Você teria que ir... ao exterior.
BELFRY: Eu não me IMPORTO. Nada que você disser vai fazer eu botar de volta!
TAMBERLANE: Não importo!
TESS: Belfry, você não entende!
BELFRY: Ah, eu entendo perfeitamente! Para de me tratar como uma criança! Eu tenho dezenove anos!
TAMBERLANE: Uá!
ANTHONY: Isso é uma má idéia.
BRIAR: Eu amo a Belfry, mas... é.
PIPER: Brilhante! Eu não consigo esperar pra ver todo o SANGUE!

Languages
Submit a Transcript