Author's Notes:
Aw, come on, Tess! You have no sense of adventure.
---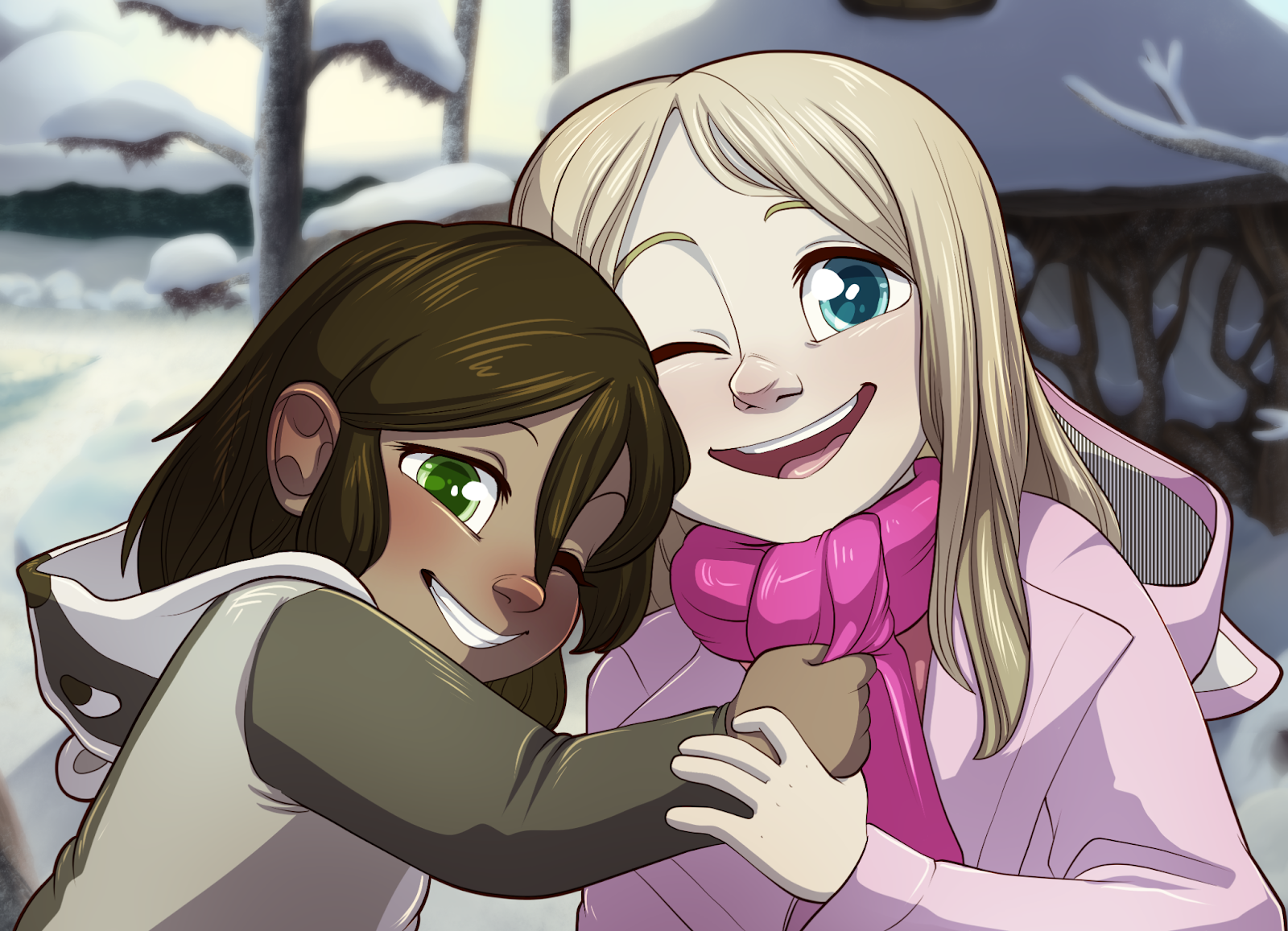 One Good Year for Anastasia
My friend's 6 year old daughter, whom I based Tamberlane on, has a fatal brain tumor and a prognosis of 1 year to live. I'm asking folks who love Tamberlane, if they're able, to throw a couple of dollars at their GoFundMe to give Anastasia a wonderful last year. Find out more here.
---
Transcript
TESS: Bel, what...?
HENRY: What is it?
OAKEWOOD: My new research project.
BELFRY: MY TAMBERLANE!
TESS: Oh, stars. Oh, stars, oh stars! Bel, you can't keep that thing!
BELFRY: I can, and I will.
TESS: Belfry, it's-- it's deformed.
BELFRY: It's my kit now.
TESS: It has no fur! It's going to freeze in the winter! Can it even breathe with a muzzle that flat?
BELFRY: DON'T CARE! MY KIT!
[SFX: gyuuuuu]
TESS: Bel, o quê...?
HENRY: O quê é?
OAKEWOOD: Meu novo projeto de pesquisa.
BELFRY: MEU TAMBERLANE!
TESS: Ó, ceús. Ó, céus, ó céus! Bel, você não pode ficar com essa coisa!
BELFRY: Eu posso, e eu vou.
TESS: Belfry, ela é-- ela é deformada.
BELFRY: É meu filhote agora.
TESS: Não tem pelo! Vai congelar no inverno! Isso consegue respirar com um focinho tão achatado?
BELFRY: NÃO ME IMPORTO! MEU FILHOTE!
[SFX: gyuuuuu]

Languages
Submit a Transcript