Author's Notes:
Oops, Cur snapped...
Our Patreon just got a big revamp! If you enjoy Tamberlane and want to support its creation, I recommend checking it out!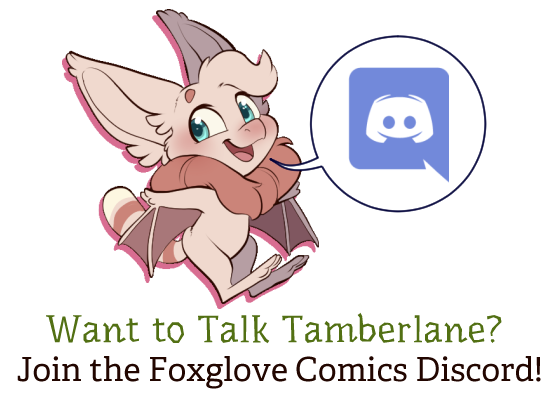 Transcript
KIRA: Everyone ALWAYS wants us to sit down and shut up!
KIRA: But WE'RE the victims here!!
KIRA: WE got attacked! But they're gonna believe that FLAT-FACED FREAK!
MARIE: Kira! Calm down!
KIRA: NO!
KIRA: She's BALD! And STUPID! And she makes OBNOXIOUS NOISES! And she SUCKS!
CUR: Please just SHUT UP!
CUR: Let's just... shut up til we get home, alright?
KIRA: Todo mundo SEMPRE quer que a gente sente e cale a boca!
KIRA: Mas NÓS somos as vítimas aqui!!
KIRA: NÓS fomos atacados! Mas eles vão acreditar aquela ABERRAÇÃO DE CARA CHAPADA!
MARIE: Kira! Se acalma!
KIRA: NÃO!
KIRA: Ela é CALVA! E ESTÚPIDA! E ela faz BARULHOS IRRITANTES! E ela NÃO PRESTA!
CUR: Por favor só CALA A BOCA!
CUR: Vamos só... calar a boca até a gente chegar em casa, tá bem?
Languages
Submit a Transcript