Author's Notes:
Yeah, no bullies allowed!!!
This page was flatted by Lauren Pierre! Thanks, Lauren!!
---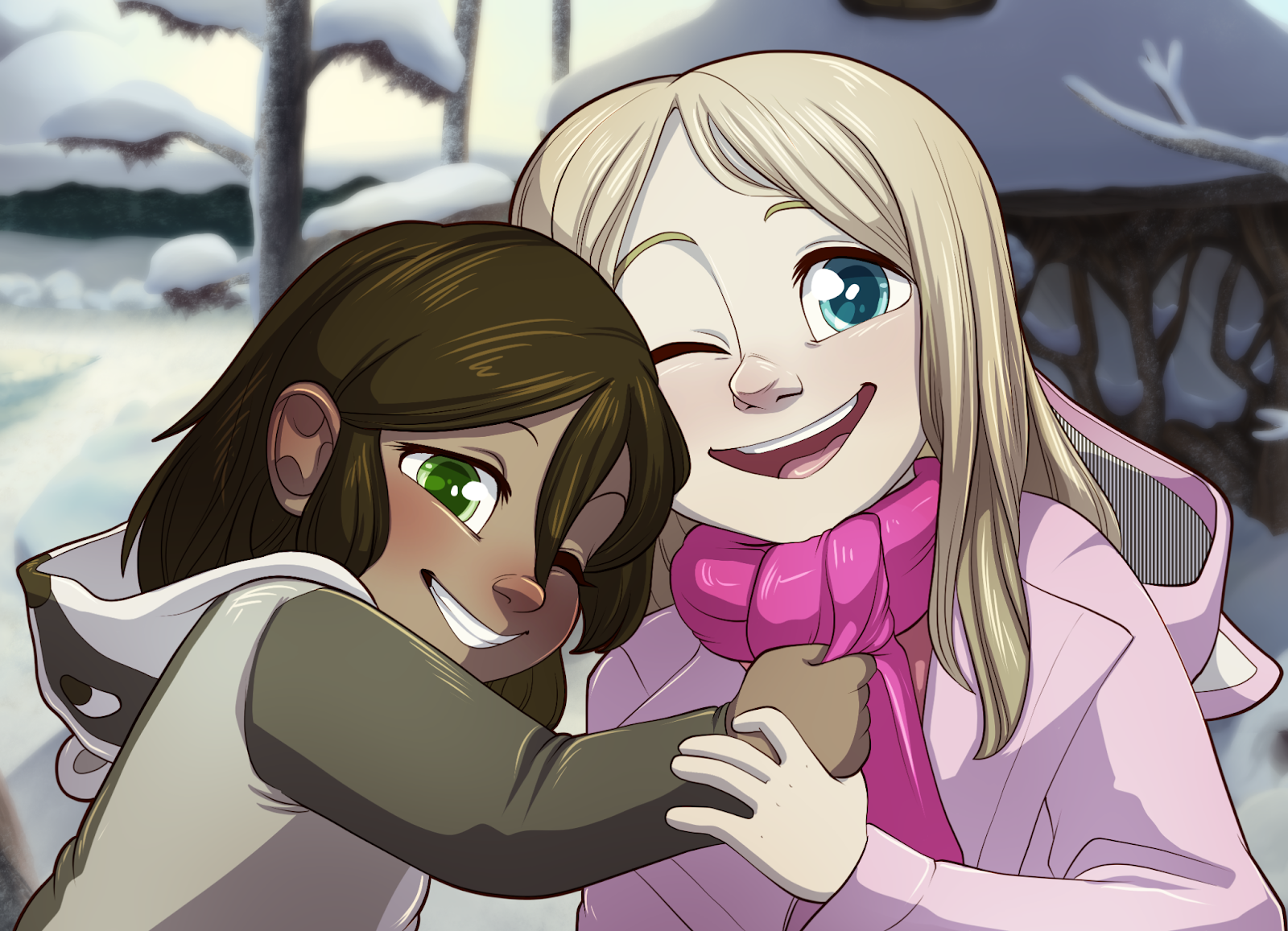 One Good Year for Anastasia
My friend's 6 year old daughter, whom I based Tamberlane on, has a fatal brain tumor and a prognosis of 1 year to live. I'm asking folks who love Tamberlane, if they're able, to throw a couple of dollars at their GoFundMe to give Anastasia a wonderful last year. Find out more here.
---
Transcript
PARSLEY: Oi, Piper! We're trying to find out more abo--
PIPER: Don't care!
PIPER: GHOST HUNT! In 10 minutes! Meet by the chapel ruins. Pass it on!
PIPER: Oh, except don't tell Cur and his jerks.
PIPER: They are absotively posolutely not invited.
MARIE: Oh, ghosts! How spooky!
PARSLEY: You got it, Pipes. Now if you don't mind...
PIPER: Yeah, yeah. I gotta go find Artie, anyways.
PARSLEY: So, about your time before Treehollow...
TAMBERLANE: Don't remember. Sorry...

PARSLEY: Ei, Piper! A gente tá tentando descobrir mais sob--
PIPER: Não me importo!
PIPER: CAÇA FANTASMA! Em 10 minutos! Encontrem-se pelas ruinas da capela. Passa pra frente!
PIPER: Ah, exceto pro Cur e os babacas dele.
PIPER: Eles estão absotivamente posilutamente não convidados.
MARIE: Oh, fantasmas! Que assustador!
PARSLEY: Pode deixar, Pipes. Agora, se você não se importar...
PIPER: É, é. Eu tenho que ir achar a Artie, de qualquer jeito.
PARSLEY: Então, sobre seu tempo antes de Treehollow...
TAMBERLANE: Não lembro. Desculpa...
Languages
Submit a Transcript