Author's Notes:
Aaaand a scene shift! Looks like not much has changed since chapter 2. Sorry, Oakewood.
Next week is my birthday (the 14th!), so I'm going to take the week off from posting comics and instead posting guest art and comics throughout the week! Enjoy the lovely art!! I'll see you again on the 23rd!
---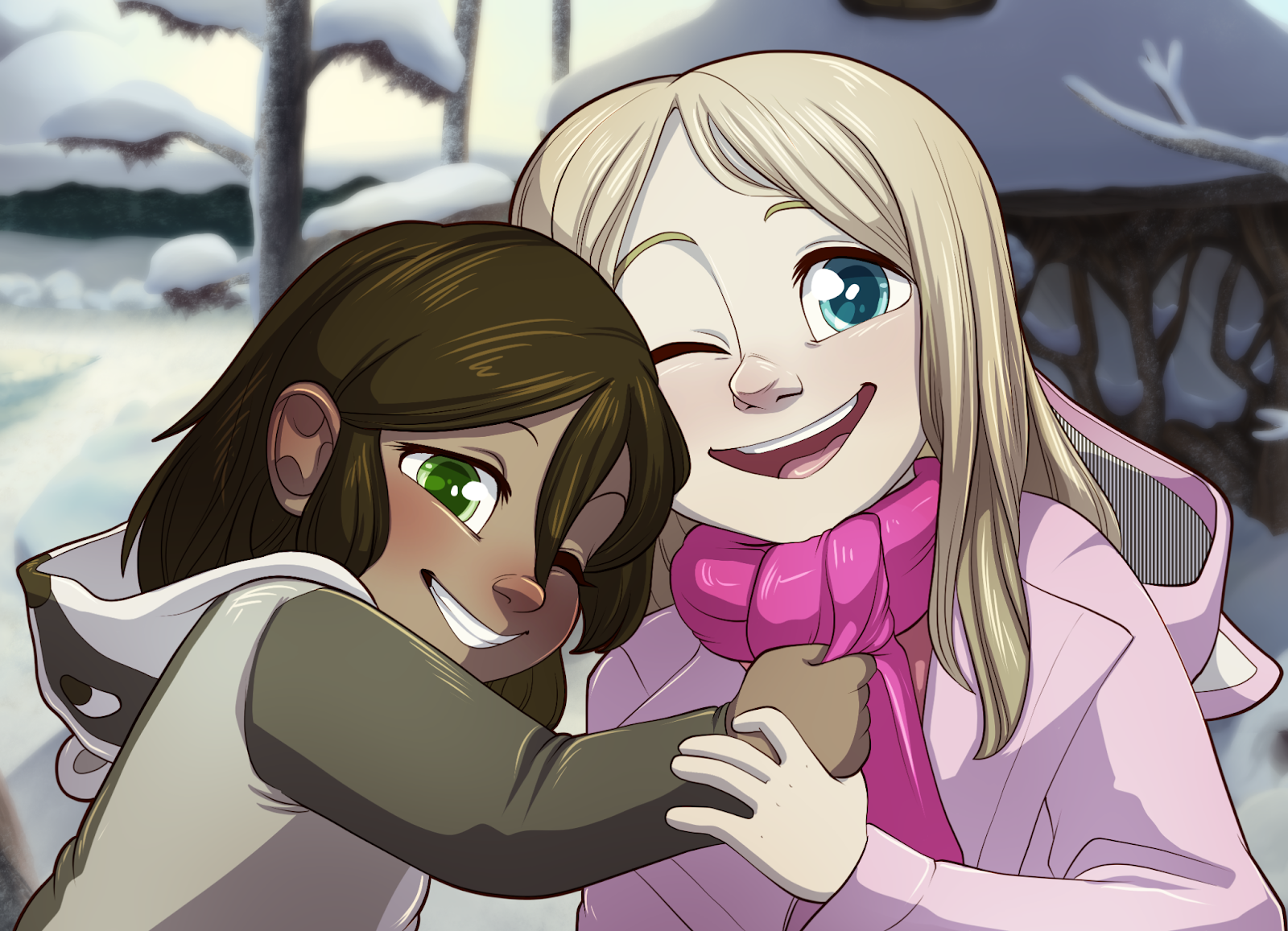 One Good Year for Anastasia
My friend's 6 year old daughter, whom I based Tamberlane on, has a fatal brain tumor and a prognosis of 1 year to live. I'm asking folks who love Tamberlane, if they're able, to throw a couple of dollars at their GoFundMe to give Anastasia a wonderful last year. Find out more here.
---
Transcript
MILO: Here you go, Uncle!
MILO: And some digestives for you as well!
OAKEWOOD: Ah--
OAKEWOOD: Thank you, Milo.
SFX: Tap Tap Tap
SFX: TapTapTapTapTapTapTap
OAKEWOOD: NOTHING.
MILO: Aqui, Tio!
MILO: E alguns biscoitos pra você também!
OAKEWOOD: Ah--
OAKEWOOD: Obrigado, Milo.
SFX: Toc Toc Toc
SFX: TocTocTocTocTocTocToc
OAKEWOOD: NADA.
Languages
Submit a Transcript