Author's Notes:
Briar is done dealing with your shit, y'all. Time to get with the program!
---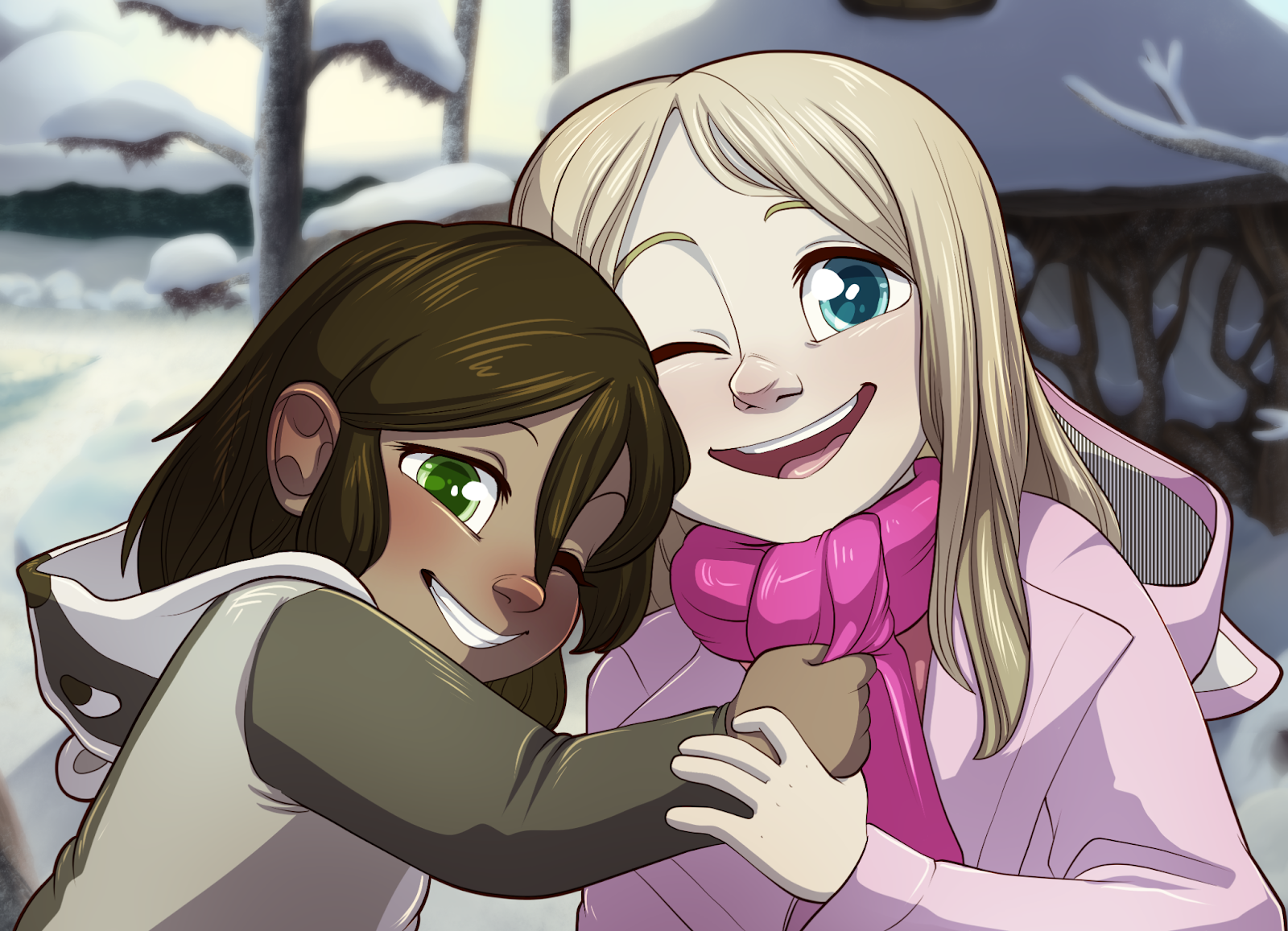 One Good Year for Anastasia
My friend's 6 year old daughter, whom I based Tamberlane on, has a fatal brain tumor and a prognosis of 1 year to live. I'm asking folks who love Tamberlane, if they're able, to throw a couple of dollars at their GoFundMe to give Anastasia a wonderful last year. Find out more here.
---
Transcript
BRIAR: So. Who wants to go first?
BRIAR: FOR CRYING OUT LOUD!!
BRIAR: Mum, Belfry adopted Tamberlane. Stop being an arse about it.
BRIAR: Belfry, Mum has years of experience. You should listen to what she has to say, or whatever.
BRIAR: Now talk. Or I'll dunk you both in the frying oil.
BRIAR: Então. Quem quer ir primeiro?
BRIAR: QUALÉ!!
BRIAR: Mãe, a Belfry adotou Tamberlane. Pare de ser teimosa com isso.
BRIAR: Belfry, a Mãe tem anos de experiência. Você que escutar o quê ela tem a dizer, ou sei lá.
BRIAR: Agora conversem. Ou eu vou jogar vocês duas no óleo quente.

Languages
Submit a Transcript