Author's Notes:
Briar steps up!
Did you know that I am taking TAMBERLANE CROWD CAMEO COMMISSIONS?! $50 Each! Just a few slots available! Form closes December 6th. Payment due upfront when selected. Check out the form Here!!
I'm also running a TAMBERLANE CROWD CAMEO RAFFLE!! 3 slots available for cameos in the upcoming crowd scene! To enter: 🌟Follow and RT 🌟Comment your favorite part of @tamberlanecomic! The raffle lasts until 9 am PST, December 6th! Winners will be picked at random and announced on twitter! :D
---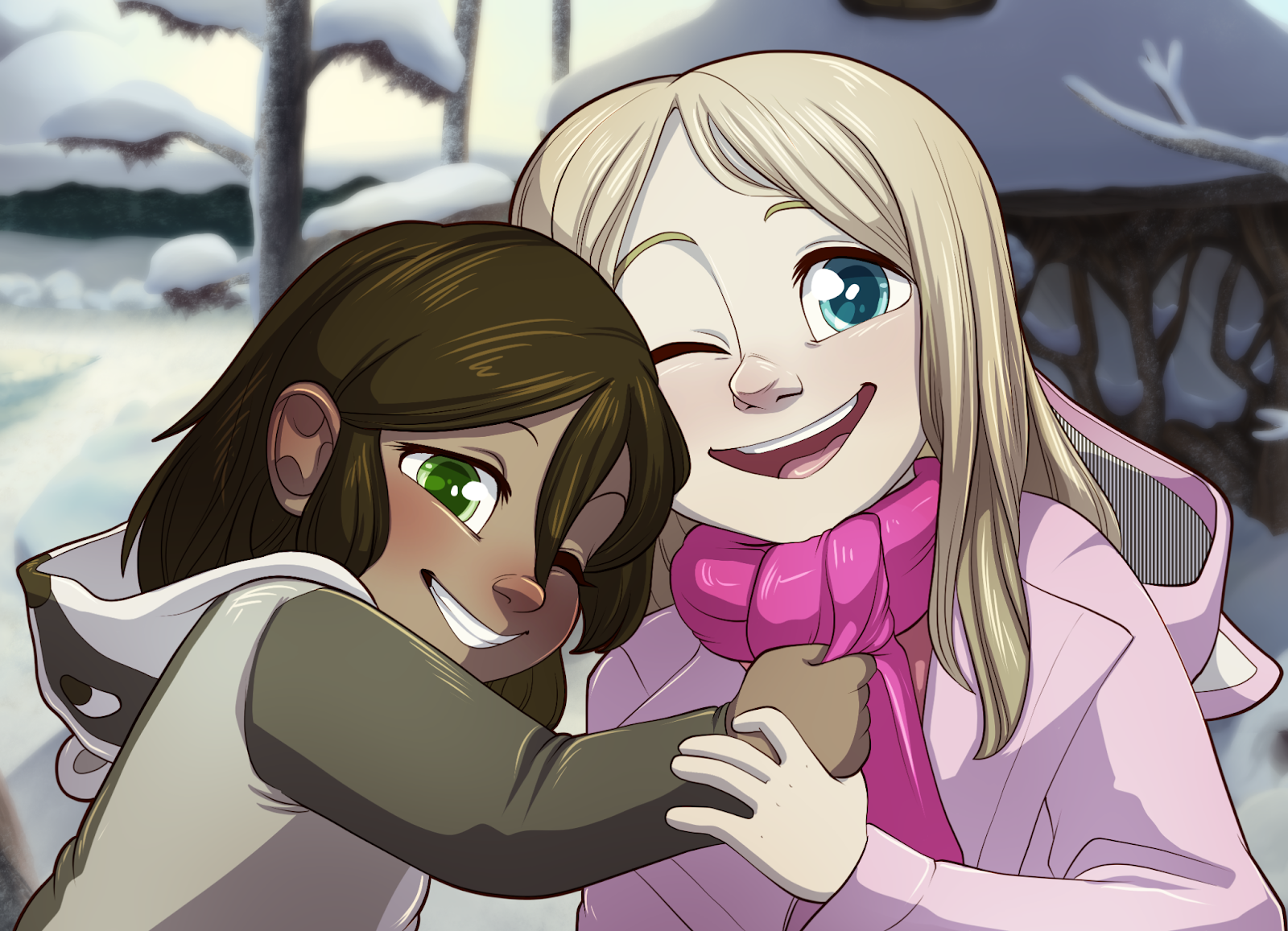 One Good Year for Anastasia
My friend's 6 year old daughter, whom I based Tamberlane on, has a fatal brain tumor and a prognosis of 1 year to live. I'm asking folks who love Tamberlane, if they're able, to throw a couple of dollars at their GoFundMe to give Anastasia a wonderful last year. Find out more here.
---
Transcript
BELFRY: NOW YOU'RE RUBBING IT IN, MOTHER!!!
TESS: IT BEARS REPEATING IS ALL!!!
BRIAR: THAT'S ENOUGH!!!!
BRIAR: YOU, SIT OVER THERE!
BRIAR: AND YOU, SIT OVER THERE!
BRIAR: Now we're gonna talk this out. LIKE. ADULTS.
BELFRY: AGORA VOCÊ ESTÁ ESFREGANDO NA MINHA CARA, MÃE!!!
TESS: VALE PRA REPITIR, SÓ ISSO!!!
BRIAR: JÁ CHEGA!!!!
BRIAR: VOCÊ, SENTA ALI!
BRIAR: E VOCÊ, SENTA ALI!
BRIAR: Agora vamos falar sobre isso. COMO. ADULTOS.

Languages
Submit a Transcript