Author's Notes:
WHEW!!! This is why there was an extra week of break. There are a lot of cameos in here, so let's identify them all!
Starting from left to right, we have:
Huni, the bunny, from Ashley Nichols
Hi again Parsley!
Peek, the korean water deer, from PK
The mouse and lion are just random townspeople.
Skelly, the cat (yes, a normal-ass animal), from Stray XIII
Jackie, the jackal-cat, also from Stray XIII
Cur, the jackal-gerboa, from Chaon
Stoker, the bat, from Stoker Bramwell
and Trisha, the marble fox, from Patrick Kingsley.
---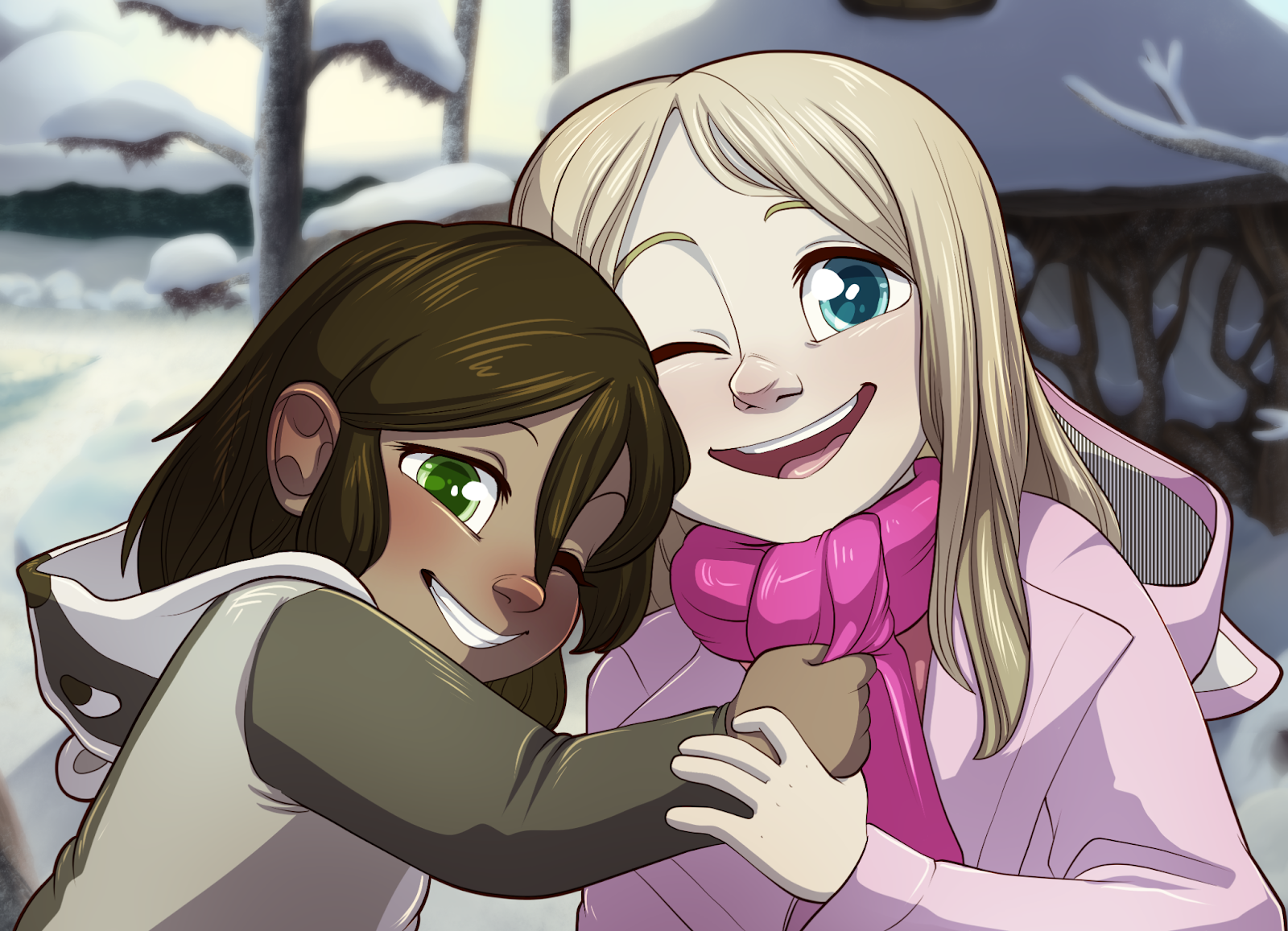 One Good Year for Anastasia
My friend's 6 year old daughter, whom I based Tamberlane on, has a fatal brain tumor and a prognosis of 1 year to live. I'm asking folks who love Tamberlane, if they're able, to throw a couple of dollars at their GoFundMe to give Anastasia a wonderful last year. Find out more here.
---
Transcript
TAGG: Egh,fine. We still have to trade off all our metals, So...meet my brother and I at the Jackal in one hour.
TAGG: Don't be late
DANGER: You're buying the drinks!
And so...
DANGER: Barkeep! Over here!
TAGG: Egh, tá bom. Nós ainda temos que trocar nossos metais, Então... encontre eu e meu irmão no Chacal em uma hora.
TAGG: Não se atrase.
DANGER: Você compra as bebidas!
E então...
DANGER: Barista! Aqui!

Languages
Submit a Transcript