Author's Notes:
Gosh, no one wants to talk to those corgs.
Continued thanks to StrayXIII for the loan of Jackie, and Taggianto and UncoolDana for the loan of Tagg and Danger!
---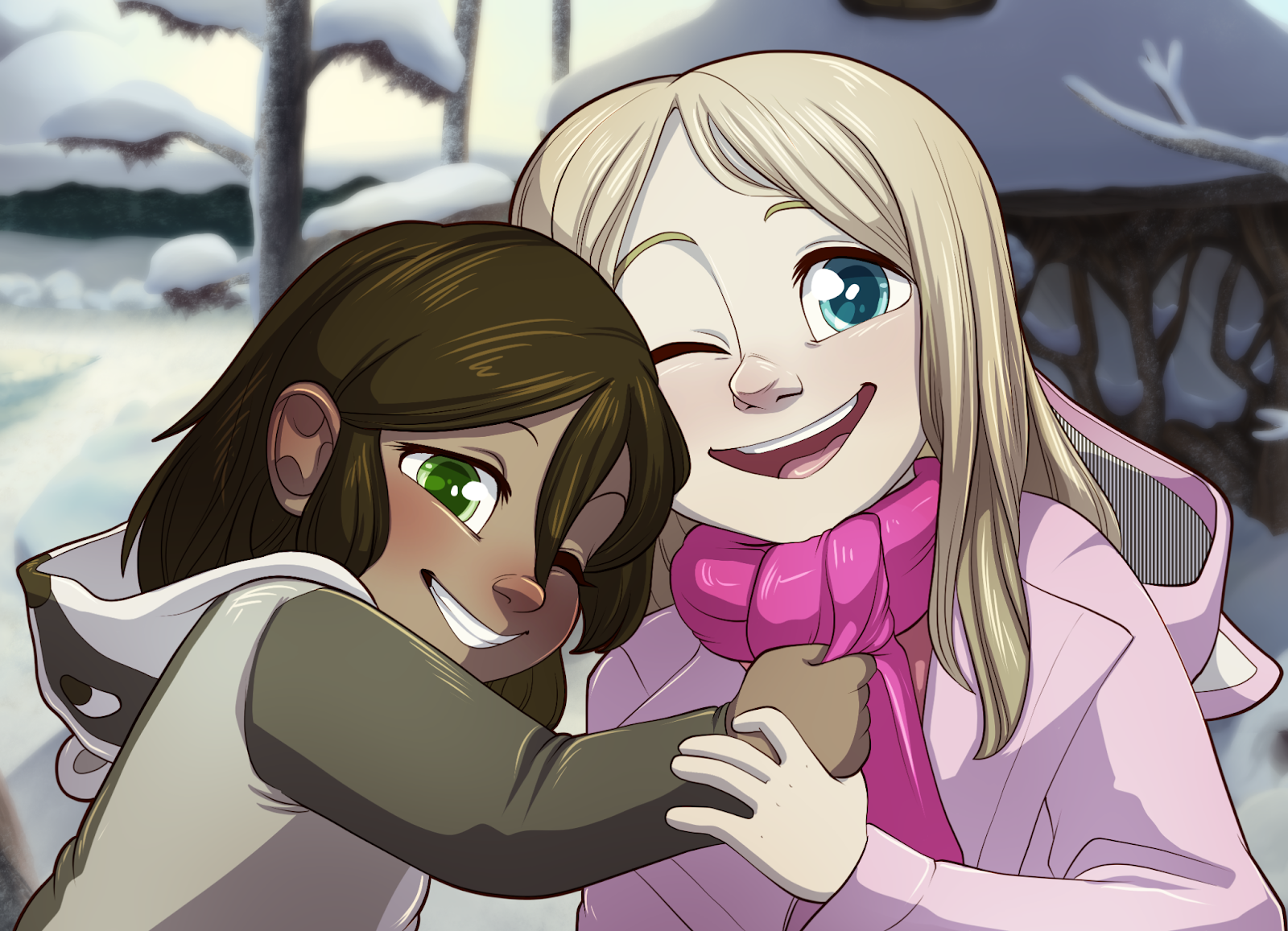 One Good Year for Anastasia
My friend's 6 year old daughter, whom I based Tamberlane on, has a fatal brain tumor and a prognosis of 1 year to live. I'm asking folks who love Tamberlane, if they're able, to throw a couple of dollars at their GoFundMe to give Anastasia a wonderful last year. Find out more here.
---
Transcript
JACKIE: Happy Sovereign Festival, Oakewood!
OAKEWOOD: And you, Jackie.
JACKIE: What'll I pour for you?
OAKEWOOD: I'll have a Powderclaw Dark Ale. Tamberlane will have a bluberry-
TAMBERLANE: Blueberry Fizz!!!
OAKEWOOD: And Milo will have...
MILO: ...nothing...
OAKEWOOD: ...a whiskey on the rocks.
JACKIE: And your, erm...companions?
SFX: siiigh
OAKEWOOD: Jackie, I know they're from Follybrook, but they are also the trade envoy. They may only be allowed in once a year, but they are allowed. So why don't you ask them?
JACKIE: ...Right, What'll you have?
TAGG: Rootbeer. And my brother will have a dark and stormy.
JACKIE: Feliz Festival Soberano, Oakewood!
OAKEWOOD: Você também, Jackie.
JACKIE: Vai beber o quê?
OAKEWOOD: Eu vou querer uma cerveja Dark Ale Powderclaw. A Tamberlane vai querer um espumante-
TAMBERLANE: Espumante de Mirtilo!!!
OAKEWOOD: E o Milo vai querer...
MILO: ...nada...
OAKEWOOD: ...um uísque com gelo.
JACKIE: E seus, erm...companheiros?
SFX: suspiiiro
OAKEWOOD: Jackie, eu sei que eles são de Follybrook, mas eles também são o enviado de comércio. Eles podem só serem permitidos de entrar uma vez por ano, mas eles são perrmitidos. Então por quê você não pergunta pra eles?
JACKIE: ...Certo, O quê vão querer?
TAGG: Rootbeer. Eu meu irmão quer uma Dark and Stormy.
Languages
Submit a Transcript