Author's Notes:
Squabble squabble squabble! Poor Tamberlane.
---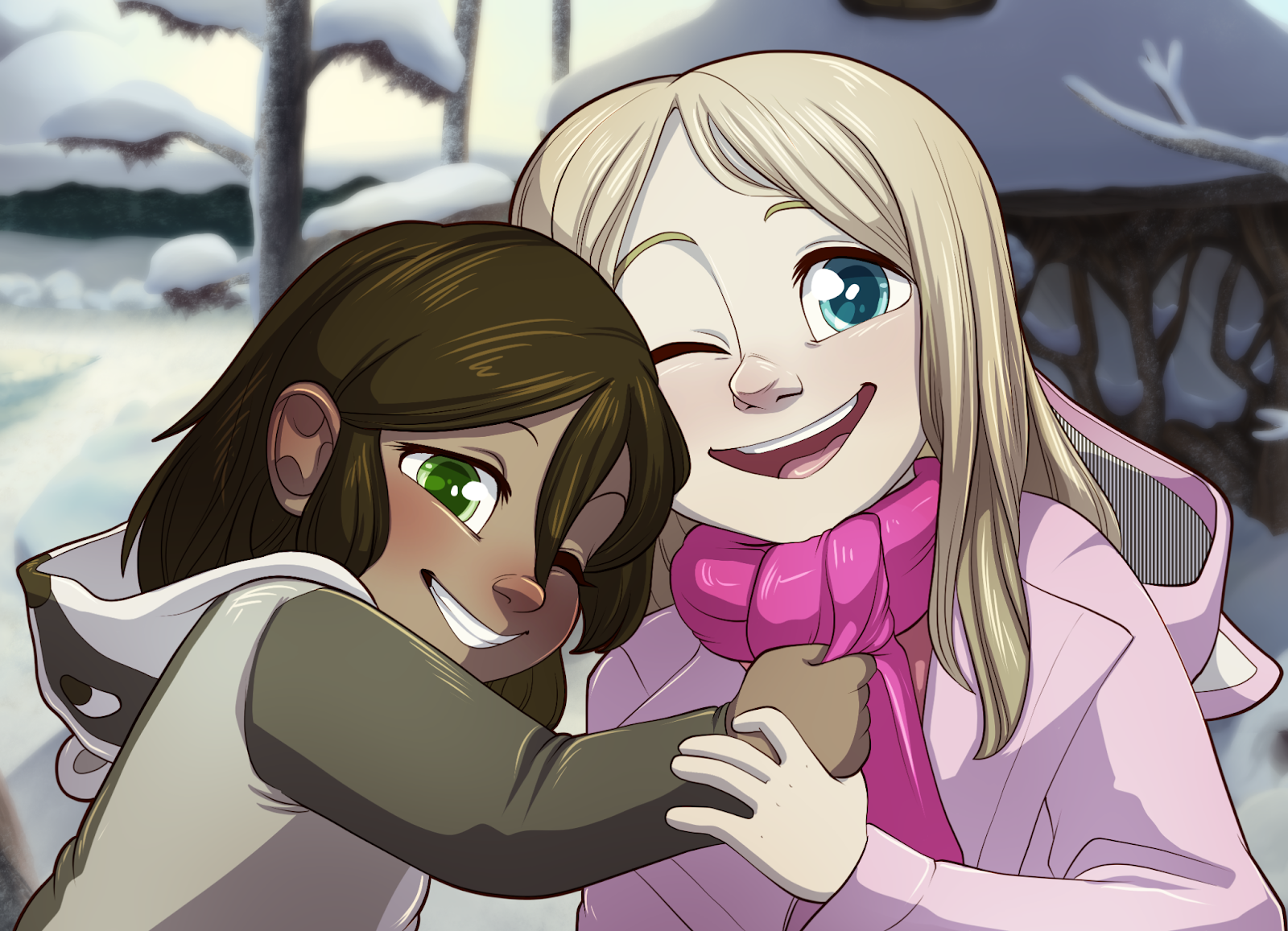 One Good Year for Anastasia
My friend's 6 year old daughter, whom I based Tamberlane on, has a fatal brain tumor and a prognosis of 1 year to live. I'm asking folks who love Tamberlane, if they're able, to throw a couple of dollars at their GoFundMe to give Anastasia a wonderful last year. Find out more here.
---
Transcript
TESS: I was BUSY prepping for the festival!!
BELFRY: Oh, that's just TYPICAL!
TESS: WHAT'S THAT SUPPOSED TO MEAN?!
BELFRY: JUST THAT YOU'D RATHER COOK THAN RECONCILE WITH YOUR OWN DAUGHTER!
TESS: THAT'S NOT WHAT HAPPENED AND YOU KNOW IT!
WALTER: They are very loud, aren't they?
TAMBERLANE: Yeah...

TESS: Eu estava OCUPADA preparando as coisas pro festival!!
BELFRY: Ah, isso é simplesmente TÍPICO!
TESS: QUÊ QUE SIGNIFICA ISSO?!
BELFRY: SÓ QUE VOCÊ PREFERIRIA COZINHAR DO QUE SE RECONCILIAR COM SUA PRÓPRIA FILHA!
TESS: ISSO NÃO É O QUÊ ACONTECEU E VOCÊ SABE!
WALTER: Elas são muito barulhentas, não são?
TAMBERLANE: É.

Languages
Submit a Transcript