Author's Notes:
Whoops, I think something boiled over~!
---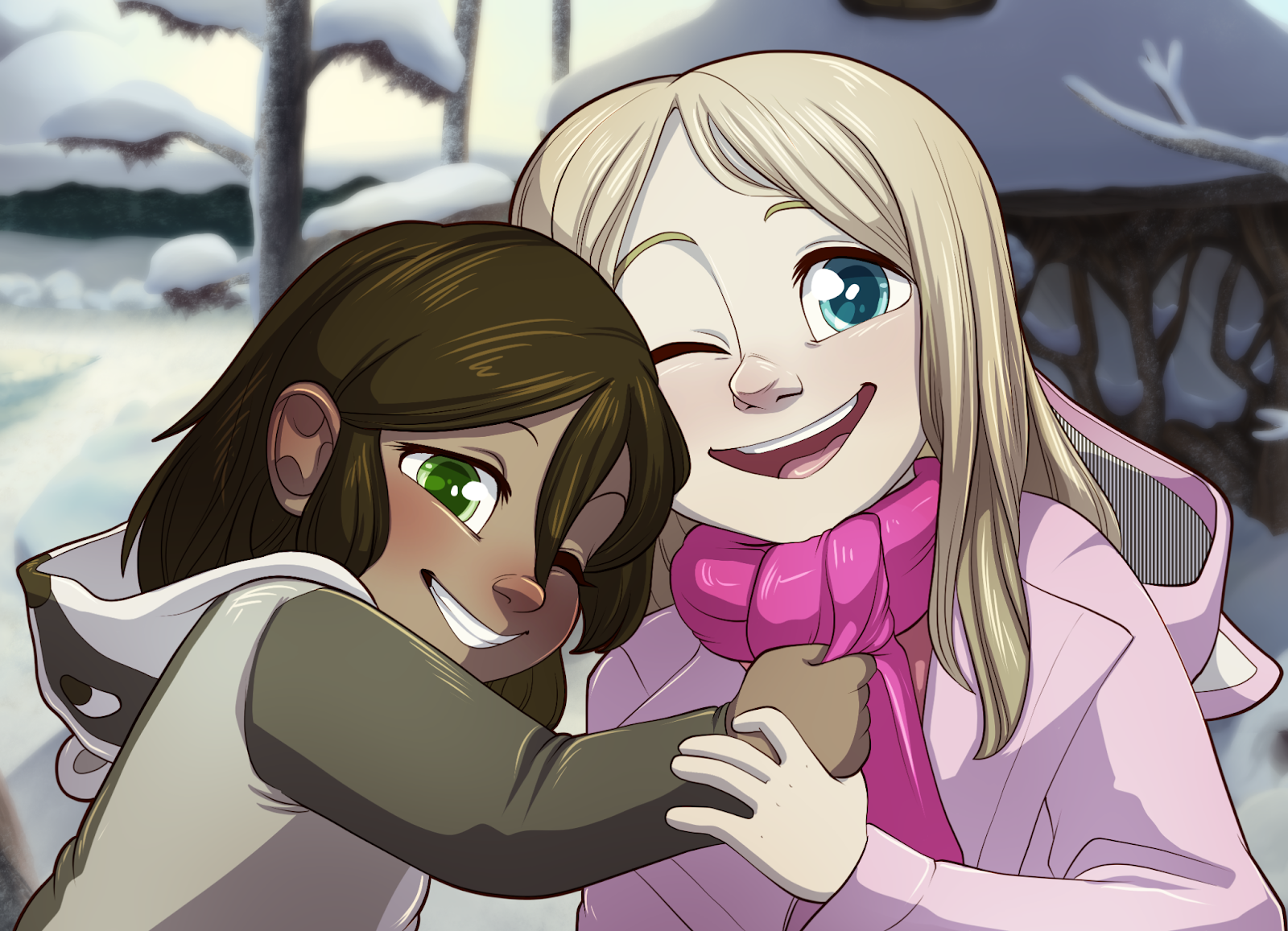 One Good Year for Anastasia
My friend's 6 year old daughter, whom I based Tamberlane on, has a fatal brain tumor and a prognosis of 1 year to live. I'm asking folks who love Tamberlane, if they're able, to throw a couple of dollars at their GoFundMe to give Anastasia a wonderful last year. Find out more here.
---
Transcript
BELFRY: So.. do you like her outfit?
TAMBERLANE: Rar! I'mma badjer!
TESS: It's...
TESS: ...okay.
BELFRY: It's "okay."
TESS: Yes, "okay." Don't you think it's a little macabre?
BELFRY: What's macabre is you not stopping by last night after I send you that letter!!
TESS: THAT'S NOT WHAT THAT WORD MEANS!
BELFRY: I DON'T CARE!

BELFRY: Então.. gostou da roupa dela?
TAMBERLANE: Rar! Sô um techugo!
TESS: É...
TESS: ...ok.
BELFRY: É "ok."
TESS: Sim, "ok." Você não acha que é um pouco macabra?
BELFRY: O quê é macabro é você não passar ontem depois de eu te mandar aquela carta!!
TESS: ISSO NÃO É O QUÊ ESSA PALAVRA SIGNIFICA!
BELFRY: EU NÃO ME IMPORTO!

Languages
Submit a Transcript