Author's Notes:
I'm suuuure he'll be fiiiiiine.
Today begins the change over to 1 page a week until I have recovered my buffer! I hate doing this, but you do what you gotta. See you next Wednesday!
---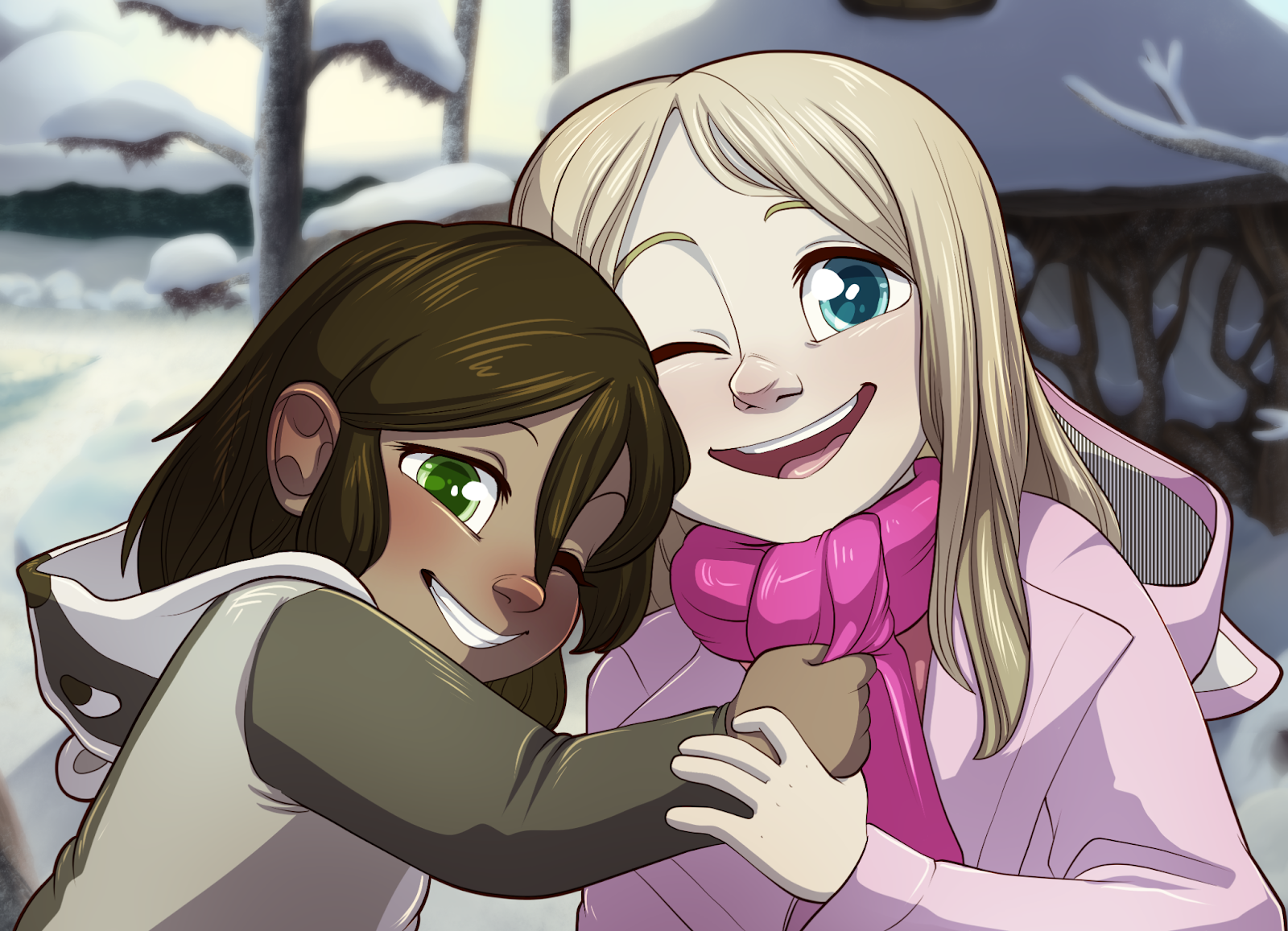 One Good Year for Anastasia
My friend's 6 year old daughter, whom I based Tamberlane on, has a fatal brain tumor and a prognosis of 1 year to live. I'm asking folks who love Tamberlane, if they're able, to throw a couple of dollars at their GoFundMe to give Anastasia a wonderful last year. Find out more here.
---
Transcript
AVERY: Yes, your daddy is coming in on the Guppy for the festival
PIPER: ANTHONY!! DADDY'S COMING!!
PIPER: EEEEEEEEEEEEEEEEEEEEEEEEEEEE
BELFRY: Jason's coming to town, huh? Got any plans?
AVERY: Oh god, no. Plus he has his new girlfriend with him.
AVERY: But I'll say hi, of course.
AVERY: Catch up, shoot the breeze as it were.
BELFRY: I think it's great that you two are still such good friends.
AVERY: Well, he's a good creature!

AVERY: Sim, seu papai está vindo no Lebiste para o festival
PIPER: ANTHONY!! O PAPAI VEM!!
PIPER: EEEEEEEEEEEEEEEEEEEEEEEEEEEE
BELFRY: Jason tá vindo pra cá, hein? Tem planos?
AVERY: Deus me livre. Ainda mais, ele está com a nova namorada dele.
AVERY: Mas eu vou dar um oi, claro.
AVERY: Se atualizar, bater um papo como era.
BELFRY: Eu acho que é ótimo que vocês dois ainda são bons amigos.
AVERY: Bem, ele é uma criatura boa!

Languages
Submit a Transcript