Author's Notes:
:O
---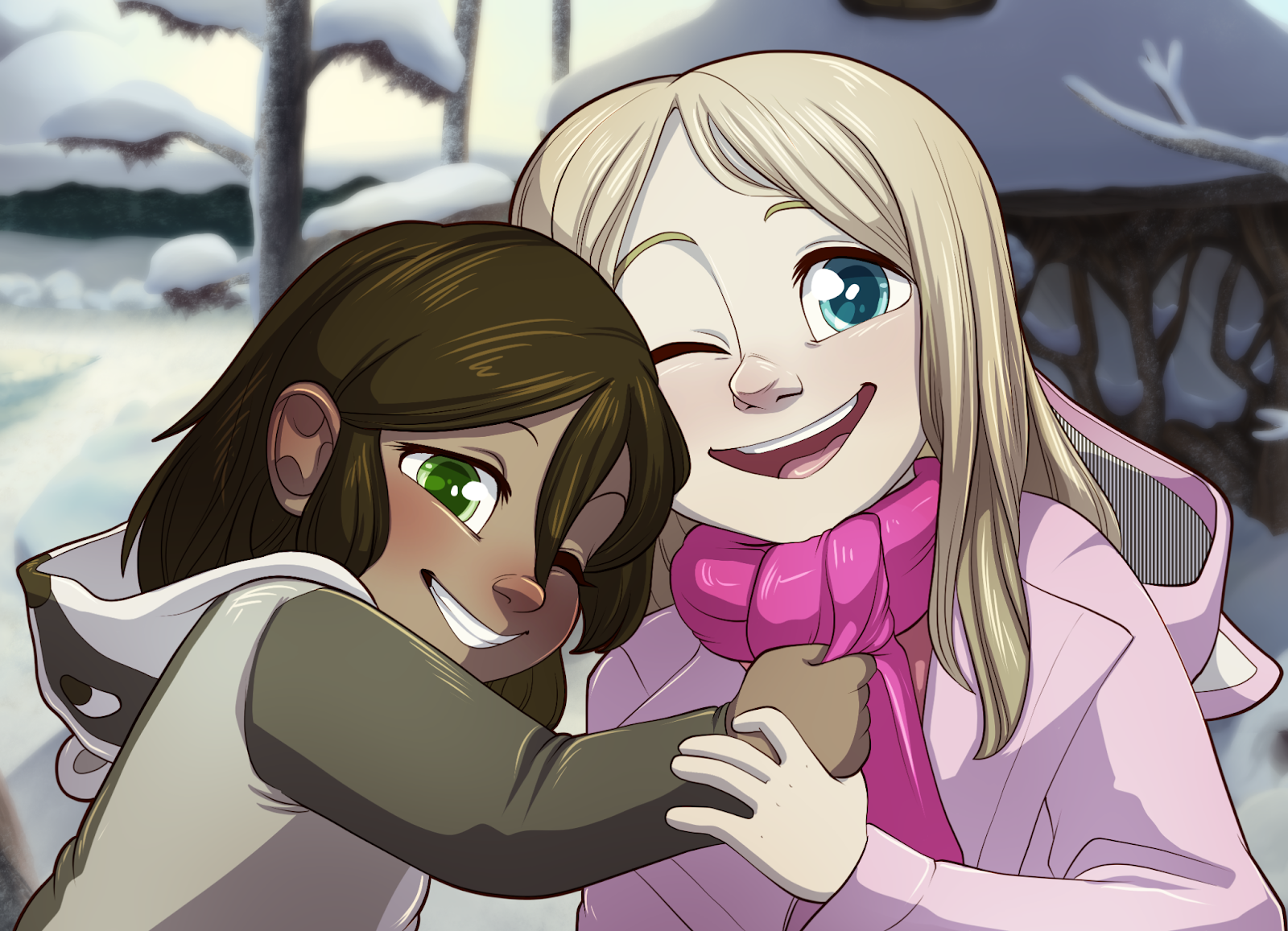 One Good Year for Anastasia
My friend's 6 year old daughter, whom I based Tamberlane on, has a fatal brain tumor and a prognosis of 1 year to live. I'm asking folks who love Tamberlane, if they're able, to throw a couple of dollars at their GoFundMe to give Anastasia a wonderful last year. Find out more here.
---
Transcript
BELFRY: It's just because she's different, that's all.
AVERY: That doesn't sound like the Tess I know.
AVERY: Seriously. Talk to her.
TAMBERLANE: Rawr rawr!
PIPER: MUM!!! Can I get off the stool yet?
PIPER: Tamberlane is bothering me!
AVERY: Only if you agree to be nice to Tamberlane.
AVERY: She's just trying to play with you. You should play with her, too!
PIPER: but Muuuuuuuuuuummmmmmmmmm
AVERY: If you're good, you can have dinner with your dad tonight.
PIPER: DAD'S COMING?!

BELFRY: É só por quê ela é diferente, isso é tudo.
AVERY: Isso não soa como a Tess que eu conheço.
AVERY: Sério. Fala com ela.
TAMBERLANE: Rawr rawr!
PIPER: MÃE!!! Eu já posso sair do banquinho?
PIPER: A Tamberlane tá me incomodando!
AVERY: Só se você concordar em ser gentil com a Tamberlane.
AVERY: Ela só está tentando brincar com você. Você deveria brincar com ela, também!
PIPER: mas Mãaaaaaaaaaaaeeeeeeeeee
AVERY: Se você for boazinha, você pode jantar com seu pai hoje á noite.
PIPER: O PAI VEM?!
Languages
Submit a Transcript