Author's Notes:
That is definitely how instincts work, right?
---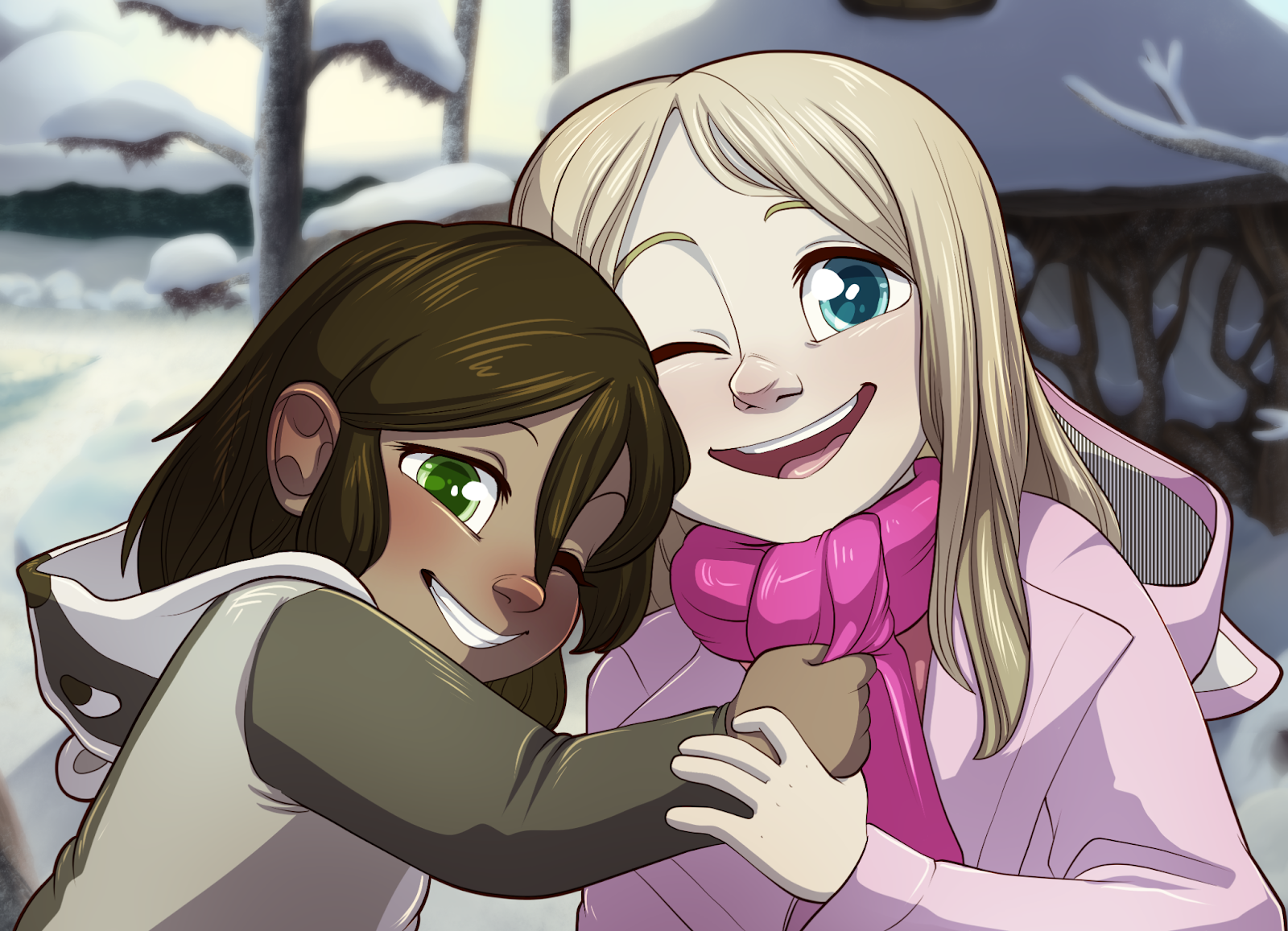 One Good Year for Anastasia
My friend's 6 year old daughter, whom I based Tamberlane on, has a fatal brain tumor and a prognosis of 1 year to live. I'm asking folks who love Tamberlane, if they're able, to throw a couple of dollars at their GoFundMe to give Anastasia a wonderful last year. Find out more here.
---
Transcript
AVERY: Ah, there we go! Here it is!
AVERY: Are you excited, Miss Tamberlane?
TAMBERLANE: Yeah!
BELFRY: Oh, Avery, it's perfect! Mum will have to accept her, for sure!
AVERY: Wait, is that why you asked for a badger?
BELFRY: Well, of course!
AVERY: You do realize she'll know that's just a costume, right?
BELFRY: I just figure instincts have to count for something!

AVERY: Ah, aqui vamos! Está aqui!
AVERY: Está empolgada, Senhora Tamberlane?
TAMBERLANE: Sim!
BELFRY: Oh, Avery, é perfeito! A mãe vai ter que aceitar ela, com certeza!
AVERY: Calma, isso é por quê você pediu um texugo?
BELFRY: Bem, claro!
AVERY: Você percebe que ela vai saber que é só uma fantasia, certo?
BELFRY: Eu só acho que instintos tem que contar para alguma coisa!

Languages
Submit a Transcript