Author's Notes:
Mom senses.
---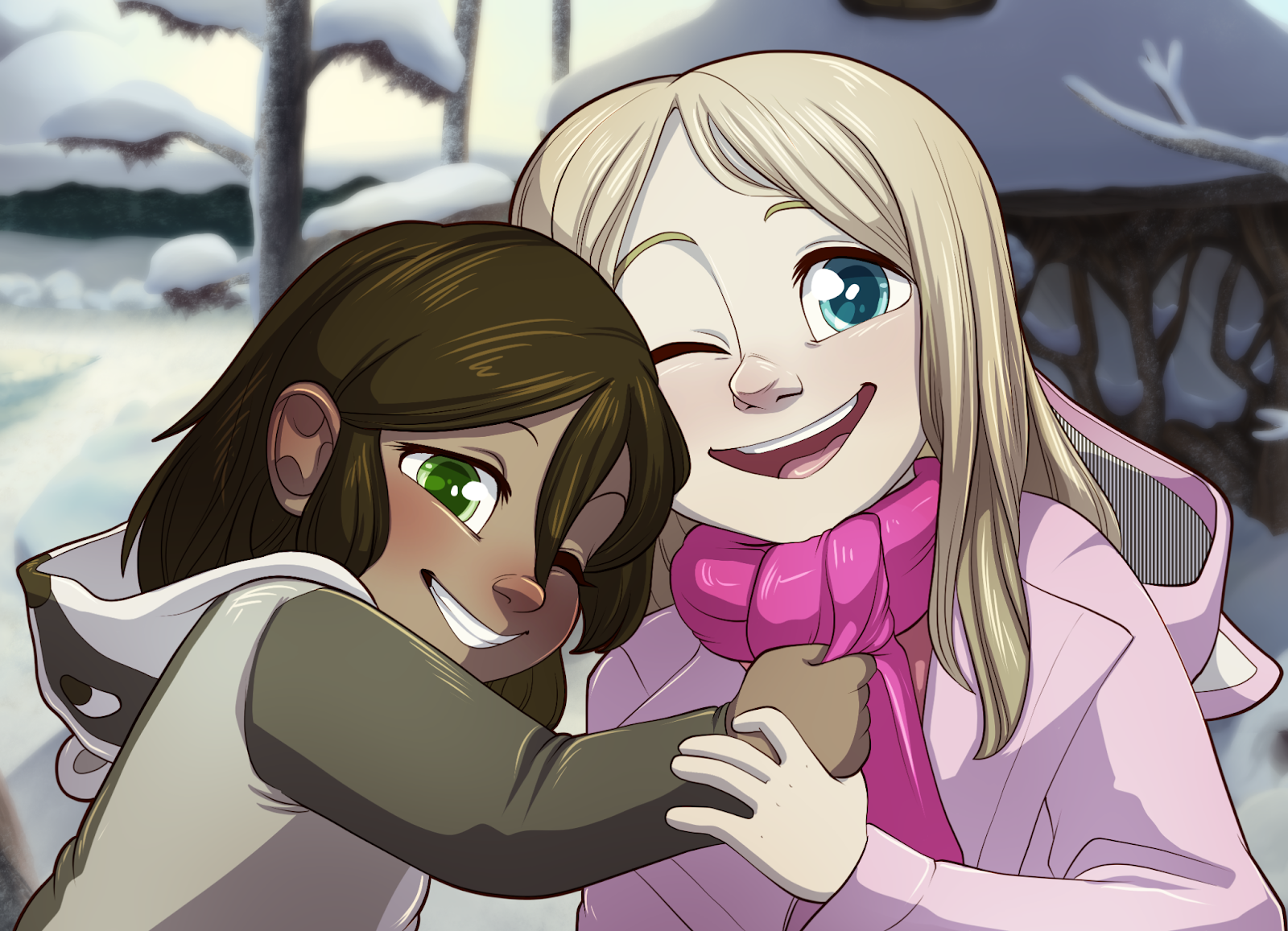 One Good Year for Anastasia
My friend's 6 year old daughter, whom I based Tamberlane on, has a fatal brain tumor and a prognosis of 1 year to live. I'm asking folks who love Tamberlane, if they're able, to throw a couple of dollars at their GoFundMe to give Anastasia a wonderful last year. Find out more here.
---
Transcript
AVERY: I'm guessing you're here to pick up Tam's festival attire.
BELFRY: You guess correctly!
BELFRY: And I brought you the muffins you asked for!
AVERY: Wonderful! Let me just get her outfit!
AVERY: Piper, get back on the stool or I'm adding another week to your grounding!
BELFRY: Oh! Was she bothering you, Tamberlane?
TAMBERLANE: Maybe.
AVERY: Don't worry. We're protecting you, Tamberlane.
PIPER: Ugh!

AVERY: Vou adivinhar que você está aqui pra pegar a roupa de festival da Tam.
BELFRY: Adivinhou certo!
BELFRY: E eu trouxe os muffins que você pediu!
AVERY: Ótimo! Deixa eu só pegar a roupa dela!
AVERY: Piper, volta pro banquinho ou eu vou te dar mais uma semana de castigo!
BELFRY: Oh! Ela estava te incomodando, Tamberlane?
TAMBERLANE: Talvez.
AVERY: Não se procupa. Estamos te protegendo, Tamberlane.
PIPER: Ugh!
Languages
Submit a Transcript