Author's Notes:
There is only one cure for a sad Belfry:
Completely ignoring it.
Our Patreon just got a big revamp! If you enjoy Tamberlane and want to support its creation, I recommend checking it out!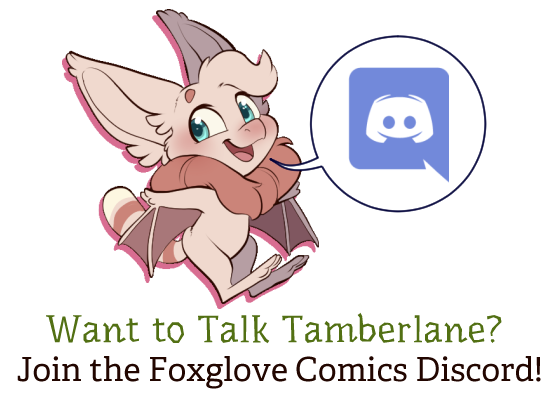 Transcript
VOICE: Tough, but it turned out okay.
OAKEWOOD: I hear there was a bit of a personal crisis.
BELFRY: It's nothing.
OAKEWOOD: Okay, good to know.
STIMME: Hart, aber es ist alles nochmal gut gegangen.
OAKEWOOD: Wie ich hörte, gab es eine kleine... persönliche Krise?
BELFRY: Das war nichts.
OAKEWOOD: Okay, gut zu wissen.
VOZ: Difícil, mas deu tudo certo.
OAKEWOOD: Eu ouvi que houve um pouco de uma crise pessoal.
BELFRY: Não é nada.
OAKEWOOD: Ok, bom saber.
Languages
Submit a Transcript