Author's Notes:
Tamberlane, you can be fuzzy as your friends if you want!! ;o;
Thank you, Knack Whittle, for flatting this page and the previous one!!
---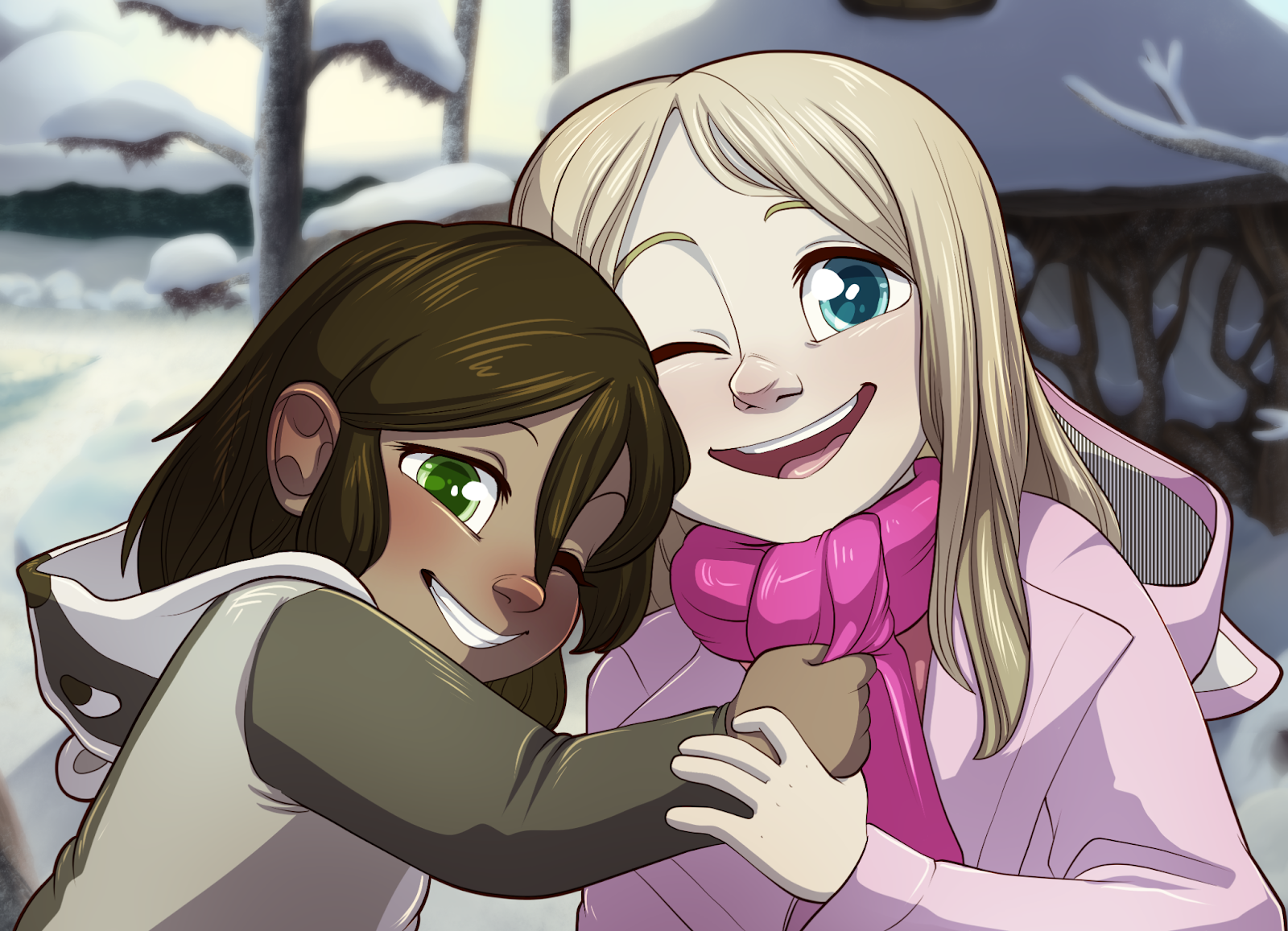 One Good Year for Anastasia
My friend's 6 year old daughter, whom I based Tamberlane on, has a fatal brain tumor and a prognosis of 1 year to live. I'm asking folks who love Tamberlane, if they're able, to throw a couple of dollars at their GoFundMe to give Anastasia a wonderful last year. Find out more here.
---
Transcript
PARSLEY: I just mean, I think yer ears are 'bout here, right?
MARIE: Tamberlane can express herself however she wants! Just like my mummies say!
PARSLEY: Quero dizer, eu acho que tuas orelhas são por aqui, certo?
MARIE: A Tamberlane pode se expressar do jeito que ela quiser! Que nem minhas mamães dizem!
Languages
Submit a Transcript