Author's Notes:
Back to kids time! Apparently Tamberlane isn't a snowcritter.
---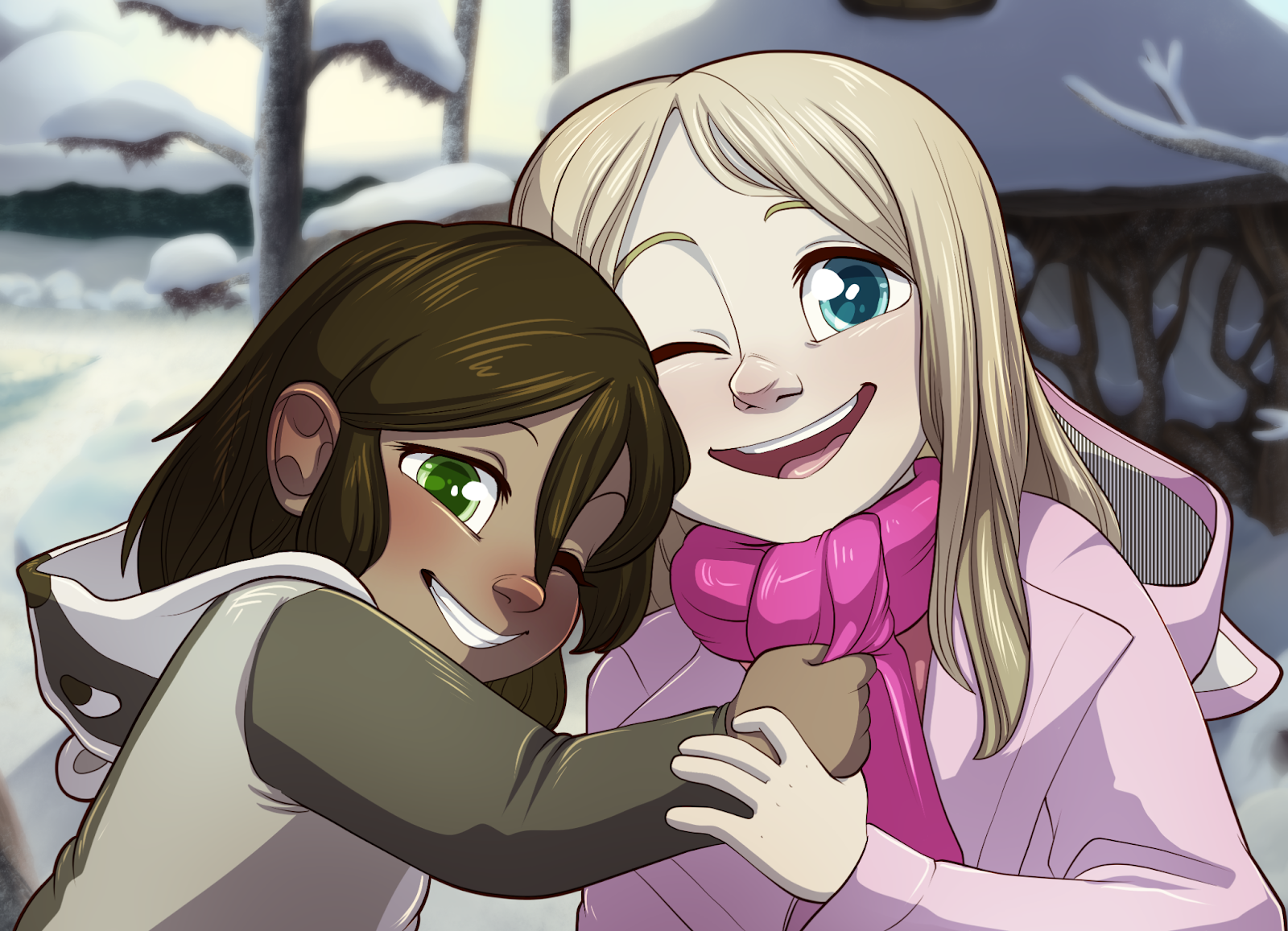 One Good Year for Anastasia
My friend's 6 year old daughter, whom I based Tamberlane on, has a fatal brain tumor and a prognosis of 1 year to live. I'm asking folks who love Tamberlane, if they're able, to throw a couple of dollars at their GoFundMe to give Anastasia a wonderful last year. Find out more here.
---
Transcript
PARSLEY: Lookin' right gorgeous, girls!
MARIE: Ooh, lovely!
PARSLEY: Is that your mum, then?
TAMBERLANE: No, it's me!
PARSLEY: You sure about that, mate?
MARIE: Parsley!

PARSLEY: Tá bonitão, garotas!
MARIE: Ooh, lindo!
PARSLEY: Essa é sua mãe, então?
TAMBERLANE: Não, sou eu!
PARSLEY: Tem certeza, parça?
MARIE: Parsley!
Languages
Submit a Transcript