Author's Notes:
Looks like Parsley's been brushing up on his Trissol since Chapter 2! And Marie maybe not so much.
Thank you, Knack Whittle, for flatting this page!
---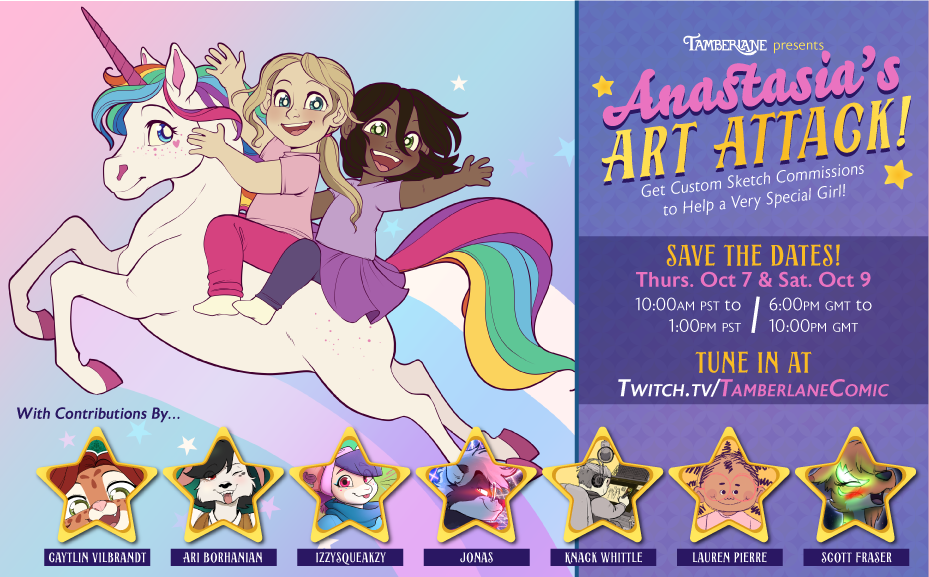 Join us for ANASTASIA'S ART ATTACK!
Save the Dates! On Thurs. Oct. 7 and Sat. Oct. 9, 10am-1PM PST, the Tamberlane Twitch channel will be holding a charity stream to help a special little girl, Anastasia! Join a handful of your favorite artists to get some art and raise money in this special charity event!
---
Transcript
PARSLEY: Aw, look, Marie's right! You can put 'em wherever you want to!
TAMBERLANE: No...
MARIE: OKAY, WHAT ARE YOU GUYS SAYING?
PARSLEY: Aí, olha, a Marie está certa! Tu pode colocar elas onde quiser!
TAMBERLANE: Não...
MARIE: OK, O QUE VOCÊS TÃO DIZENDO?
Languages
Submit a Transcript