Author's Notes:
Looks like Parsley's been brushing up on his Trissol since Chapter 2! And Marie maybe not so much.
Thank you, Knack Whittle, for flatting this page!
---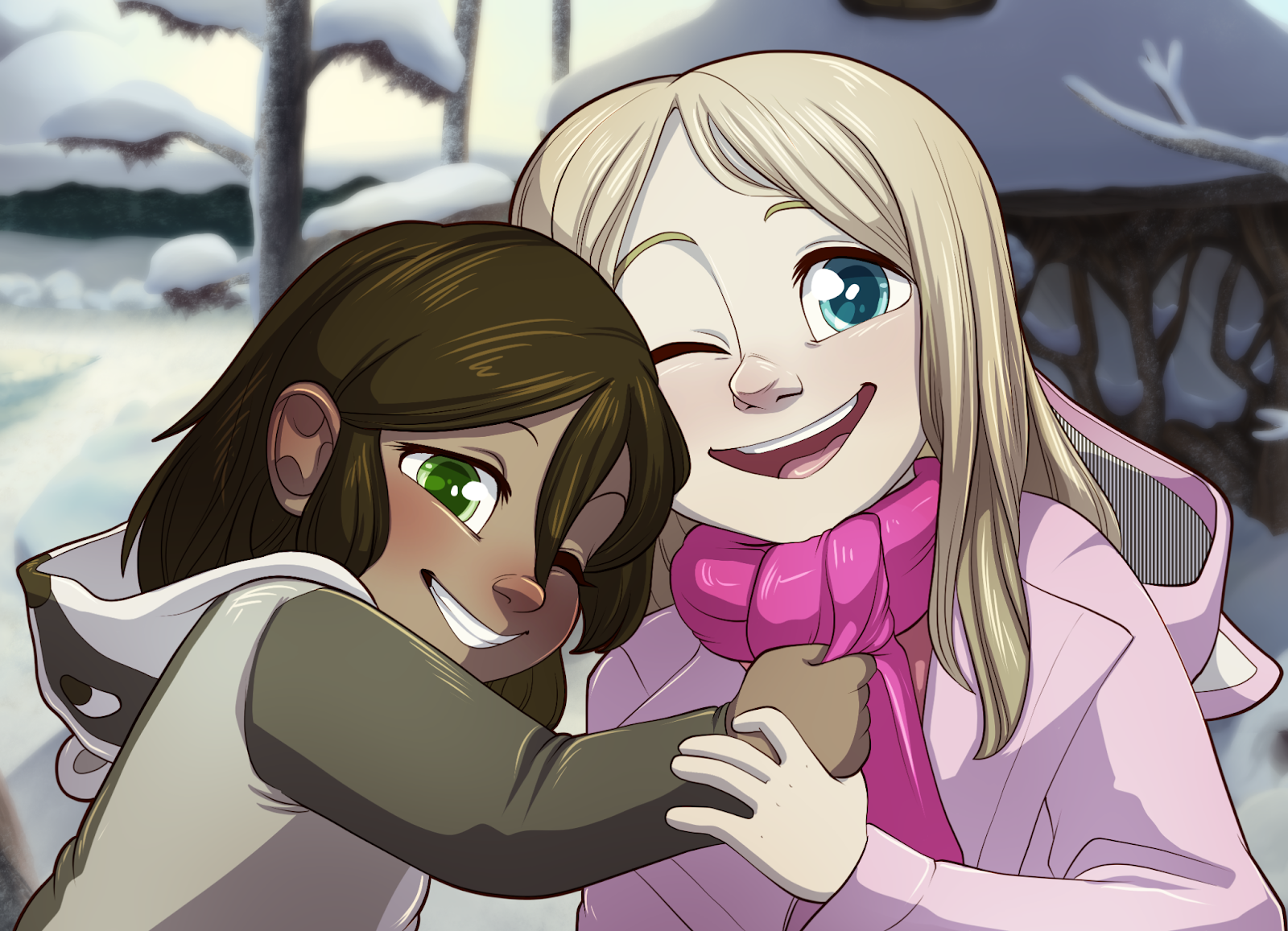 One Good Year for Anastasia
My friend's 6 year old daughter, whom I based Tamberlane on, has a fatal brain tumor and a prognosis of 1 year to live. I'm asking folks who love Tamberlane, if they're able, to throw a couple of dollars at their GoFundMe to give Anastasia a wonderful last year. Find out more here.
---
Transcript
PARSLEY: Aw, look, Marie's right! You can put 'em wherever you want to!
TAMBERLANE: No...
MARIE: OKAY, WHAT ARE YOU GUYS SAYING?
PARSLEY: Aí, olha, a Marie está certa! Tu pode colocar elas onde quiser!
TAMBERLANE: Não...
MARIE: OK, O QUE VOCÊS TÃO DIZENDO?
Languages
Submit a Transcript