Author's Notes:
Many have been asking about Peek's fangs. He's not a hybrid: he's a water deer!
---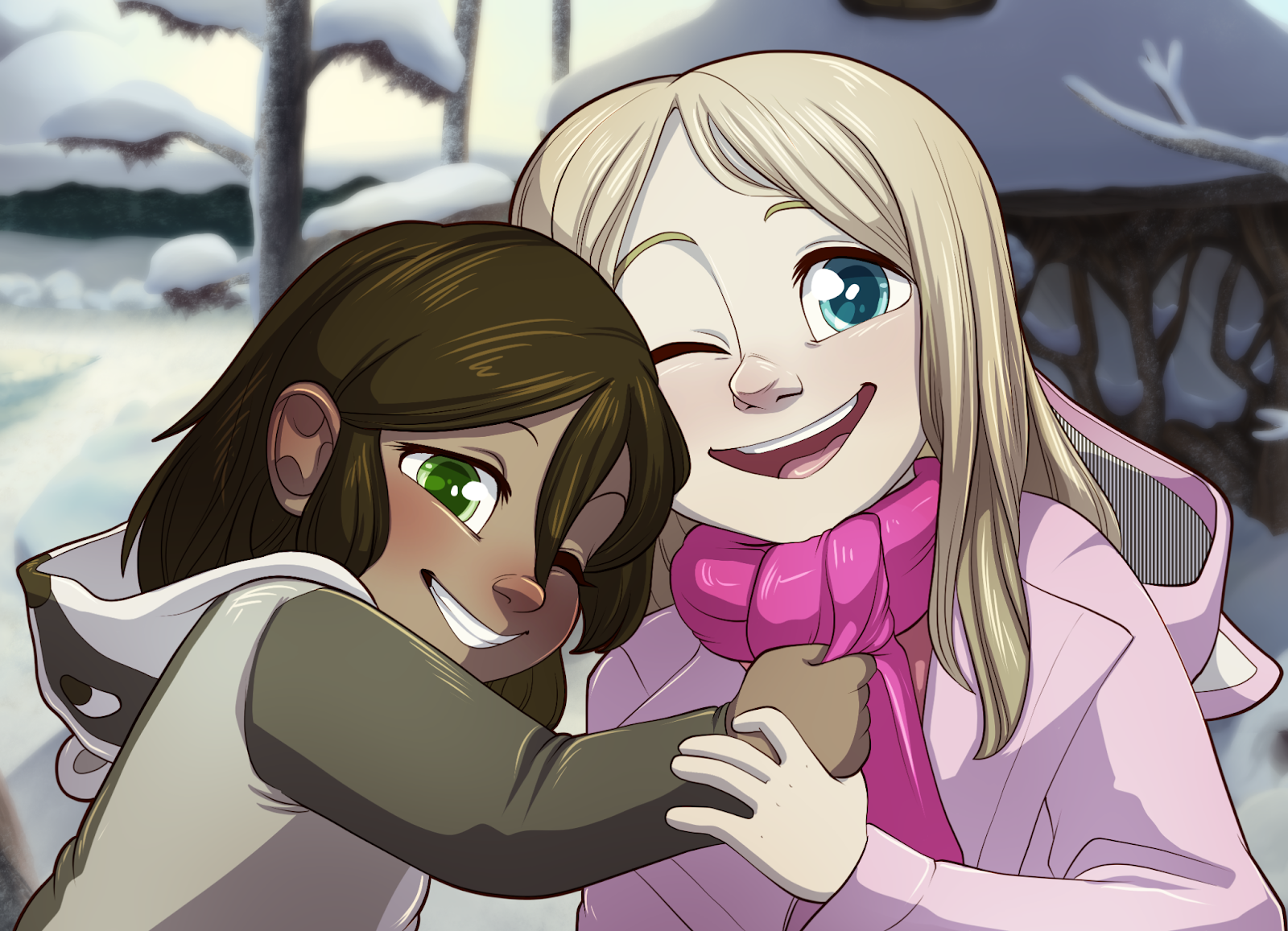 One Good Year for Anastasia
My friend's 6 year old daughter, whom I based Tamberlane on, has a fatal brain tumor and a prognosis of 1 year to live. I'm asking folks who love Tamberlane, if they're able, to throw a couple of dollars at their GoFundMe to give Anastasia a wonderful last year. Find out more here.
---
Transcript
PEEK: Well, let's see what we have here...
PEEK: Ah, I'll Love You Forever... and the old standby, Ivan Saves the Town?
PEEK: This one's popular lately..
PEEK: Did you pick these out yourself, Tamberlane?
TAMBERLANE: No, Mister Scott helped!
PEEK: Well, I hope you enjoy them!
PEEK: And I hope they answer some of your questions.
BELFRY: What would you like for these books, Peek?
PEEK: Well.. I still owe you for Erin's birthday cake, but...
PEEK: Bem, vamos ver o que temos aqui...
PEEK: Ah, Vou Te Amar Para Sempre... e o clássico, Ivan Salva a Cidade?
PEEK: Esse daqui está popular ultimamente..
PEEK: Você escolheu eles você mesma, Tamberlane?
TAMBERLANE: Não, o Senhor Scott ajudou!
PEEK: Bem, eu espero que você goste deles!
PEEK: E eu espero que eles respondam algumas das suas questões.
BELFRY: O que você gostaria por esses livros, Peek?
PEEK: Bem.. Eu ainda te devo do bolo de aniversário de Erin, mas...

Languages
Submit a Transcript