Author's Notes:
Someone teach Oakewood how to haggle correctly. Thanks again to Peek for the generous loaning of his character...Peek!
---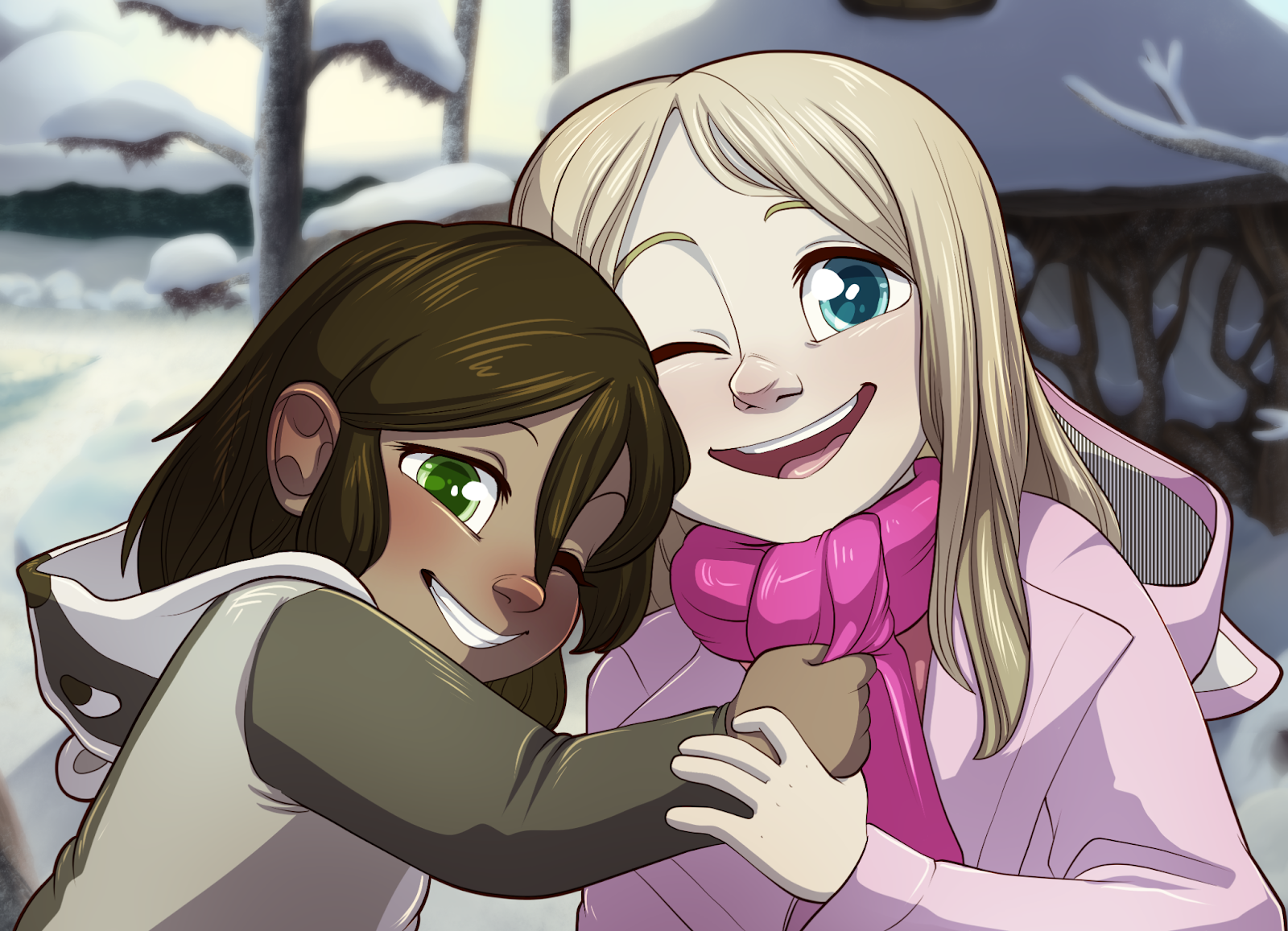 One Good Year for Anastasia
My friend's 6 year old daughter, whom I based Tamberlane on, has a fatal brain tumor and a prognosis of 1 year to live. I'm asking folks who love Tamberlane, if they're able, to throw a couple of dollars at their GoFundMe to give Anastasia a wonderful last year. Find out more here.
---
Transcript
SFX: Sshhhf
OAKEWOOD: My god, Peek! What a find! What do I owe you?
PEEK: Honestly? Just look after Bean next week when Erin and I go to little Aching.
OAKEWOOD: For this priceless, antique book, you want me to watch your cat?
SFX: skrih skrih
PEEK: Well, and maintaining our standing agreement.
OAKEWOOD: I hardly think weekly tea and cards is sufficent.
PEEK: Then what do you suggest?
OAKEWOOD: Well...I daresay this at least calls for my finest tea next week.
BELFRY: We're ready to check out!

SFX: Sshhhf
OAKEWOOD: Meu deus, Peek! Que achado! O que eu te devo?
PEEK: Honestamente? Só toma conta do Bean semana que vem quando Erin e eu irmos para Little Aching.
OAKEWOOD: Por esse livro antigo e sem preço, você que que eu tome conta do seu gato?
SFX: skrih skrih
PEEK: Bem, isso e manter nosso acordo permanente.
OAKEWOOD: Eu difícilmente penso que chá e cartas semanais sejam suficientes.
PEEK: Então o que você sugere?
OAKEWOOD: Bem...Eu risco dizer que isso pelo menos pede meu melhor chá semana que vem.
BELFRY: Estamos prontas para pagar a conta!

Languages
Submit a Transcript