Author's Notes:
Something tells me that will be a whole other can of worms... Custom Fields
---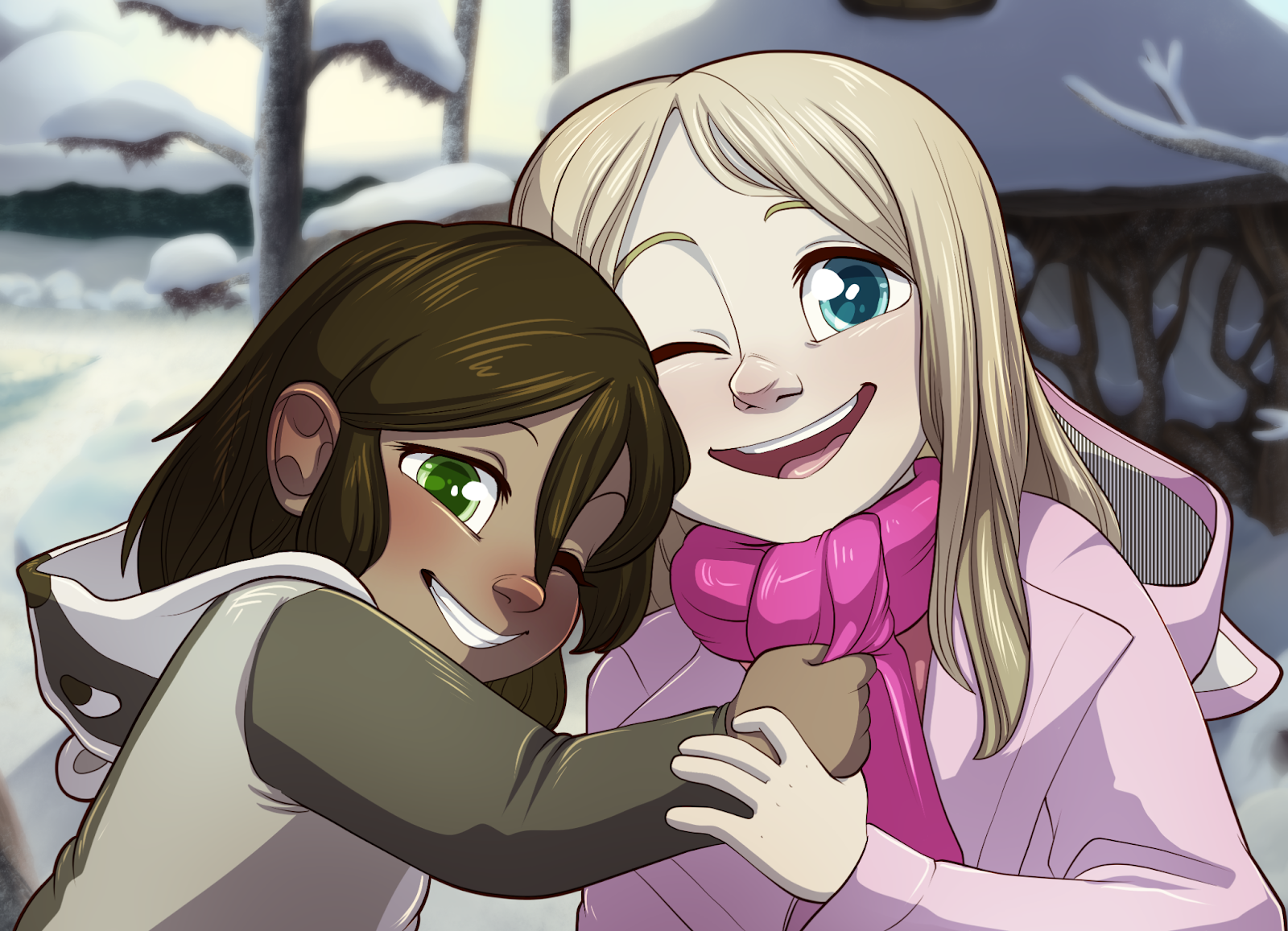 One Good Year for Anastasia
My friend's 6 year old daughter, whom I based Tamberlane on, has a fatal brain tumor and a prognosis of 1 year to live. I'm asking folks who love Tamberlane, if they're able, to throw a couple of dollars at their GoFundMe to give Anastasia a wonderful last year. Find out more here.
---
Transcript
MILO: Hi Miss Belfry! Hey there little Tam!
OAKEWOOD: Dare I ask?
BELFRY: We were on our way to the bookshop when...
BELFRY: She was asking about...
BEFLRY: ...you know...
OAKEWOOD: No, I don't know.
MILO: Isn't she a little too young for this talk?
BELFRY: There's a good time for this talk?
OAKEWOOD: One would assume since she's approaching puberty...
BELFRY: What?
MILO: You didn't mean..?
OAKEWOOD: Now I'm confused.
MILO: Oi Senhora Belfry! E aí Tamzinha!
OAKEWOOD: Devia perguntar?
BELFRY: Estavamos á caminho da livraria quando...
BELFRY: Ela estava perguntando sobre...
BEFLRY: ...você sabe...
OAKEWOOD: Não, eu não sei.
MILO: Ela não é um pouco nova pra essa conversa?
BELFRY: Tem uma boa hora pra essa conversa?
OAKEWOOD: Se assumiria já que ela está aproximando a puberdade...
BELFRY: Quê?
MILO: Você não quis dizer..?
OAKEWOOD: Agora eu estou confuso.

Languages
Submit a Transcript