Author's Notes:
Intrigue and conspiracy! :3c
Thank you as always to Chaon for Cur, Zaukodar for Callie, Ashley Nichols for Kira, and CrookedGlasses for Jentzen!
BWOOP BWOOP! THIS IS NOT A DRILL! BWOOP BWOOP!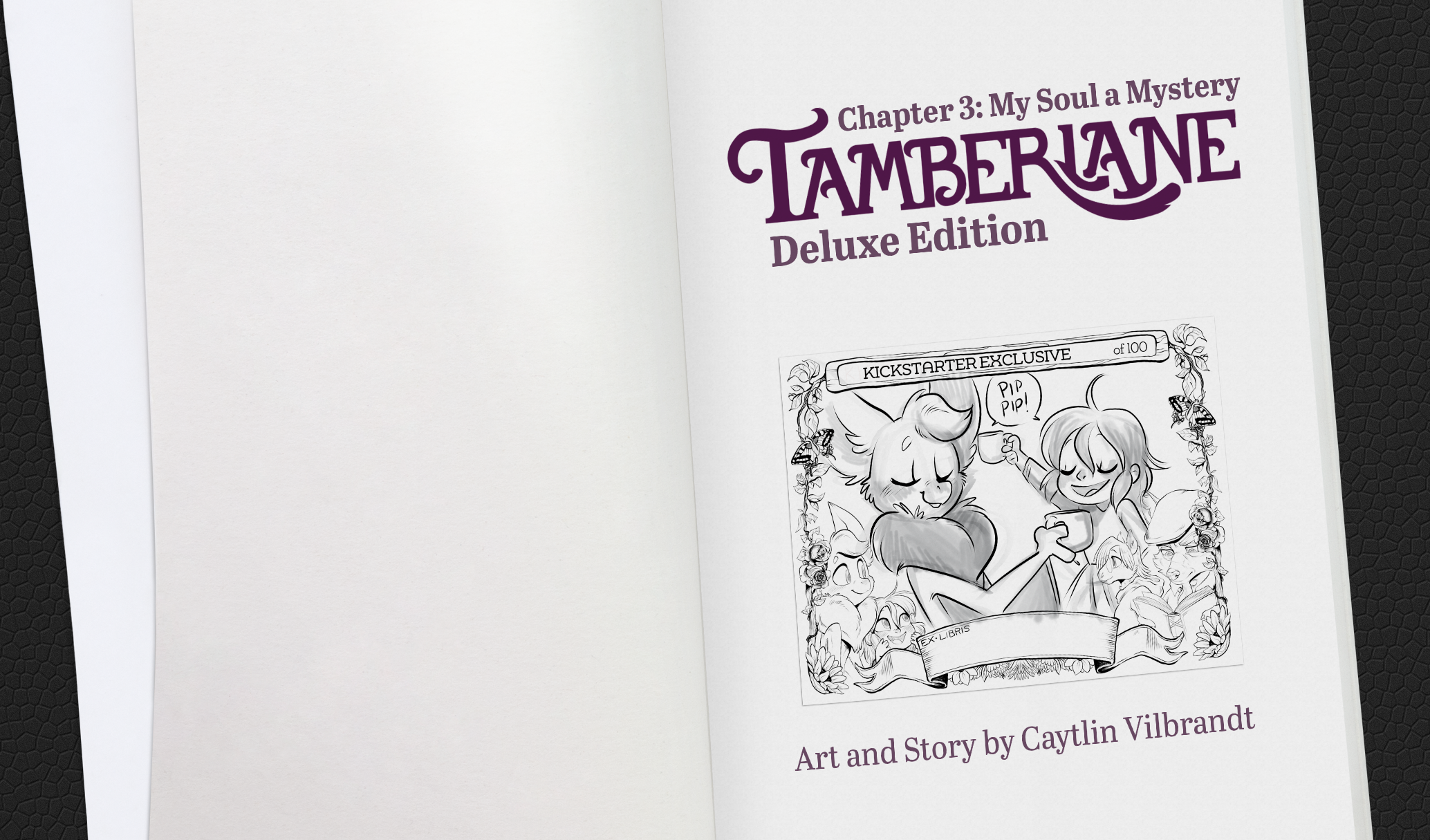 The CHAPTER 3 TAMBERLANE KICKSTARTER is now LIVE!
If you're looking for a beautiful printed copy of any of the three chapters so far, you're in the right place! Tamberlane's Chapter 3 Kickstarter is off with a BANG! The heart-squeezing comic about a disaster bat trying to care for a mysterious creature -- a human child -- has so many great prizes! And there are lots of chances for even MORE!
Save Jonas from Drowning!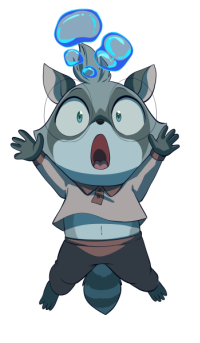 Hey, you know Jonas? The little raccoon gremlin in the bully trio who is drowning in the comic at this very second? Yeah, that Jonas -- or at least, the patron behind his cameo, needs our help! Like his character, Jonas has been underwater for some time and struggling to cobble together a safety net. So once again we're banding together to put our collective talents to fundraise a cushion for him!
The Tamberlane Twitch channel is hosting a single-day charity stream to help him pay back a small loan and then amass some security so he can make more strides in his debts and keep afloat.
So come join us on the May 28th, 11am - 3pm PST at the Tamberlane Twitch channel and help us save Jonas from drowning by getting amazing sketch commissions from me and other artists!!
Transcript
CALLIE: Jentzen, I will not spread fear and paranoia. The likelihood that they will have to know anything about that place is slim to non-existent!
JENTZEN: That's inaccurate, Callie! You know this!
JENTZEN: Cur's family left him here to go Abroad!
JENTZEN: Kira's family died trying to escape Abroad!
JENTZEN: Marie's biological parents were banished to Abroad!
JENTZEN: Even my family...
JENTZEN: Not telling them is wrong. The Edicts are old and outdated. We have to educate our youth! We can't just let our families and neighbors disappear into a... a social black hole!
CALLIE: Jentzen, ich werde nicht Angst und Panik verbreiten. Die Wahrscheinlichkeit, dass sie jemals irgendetwas über diesen Ort wissen müssen, ist geradezu nichtexistent.
JENTZEN: Das ist falsch, Callie! Und das weisst du!
JENTZEN: Cur's Familie hat ihn hier zurückgelassen, um nach Draussen zu gehen!
JENTZEN: Kira's Familie starb beim Versuch, Draussen zu entkommen
JENTZEN: Und Marie's biologische Eltern wurden nach Draussen verbannt!
JENTZEN: Selbst meine leibliche Familie...
JENTZEN: Es ihnen nicht zu sagen ist falsch. Die Edikte sind veraltet. Wir müssen unsere Jugend informieren! Wir können nicht einfach zusehen, wie unsere Nachbarn und Familien in irgend so ein...soziales schwarzes Loch verschwinden!
CALLIE: Jentzen, eu não vou espalhar medo e paranóia. A chance que eles vão ter que saber alguma coisa sobre aquele lugar é de pequena pra inexistente!
JENTZEN: Isso não é verdade, Callie! Você sabe disso!
JENTZEN: A família do Cur abandonou ele aqui para ir ao Exterior!
JENTZEN: A família do Kira morreu tentando escapar do Exterior!
JENTZEN: Os pais biológicos da Marie foram banidos ao Exterior!
JENTZEN: Até minha família sanguínea...
JENTZEN: Não falar pra eles é errado. Os Éditos são velhos e defasados. Nós temos que educar nossa juventude! Nós não podemos só deixar nossas famílias e vizinhos disaparecerem em um... um buraco negro social!
Languages
Submit a Transcript