Author's Notes:
Tess? The irresponsible one? Whodathunk.
Thank you to today's Patreon cameos: Timmothy, the meerkat, from TimmoWarner! Bleddyn, the wolf, from Dorian Inman! Honey, the bunny, from Ashley Nichols!
You can get your own Patreon cameo through, well, Patreon! All $50+ patrons get to show up in the comic and say a few words :D
---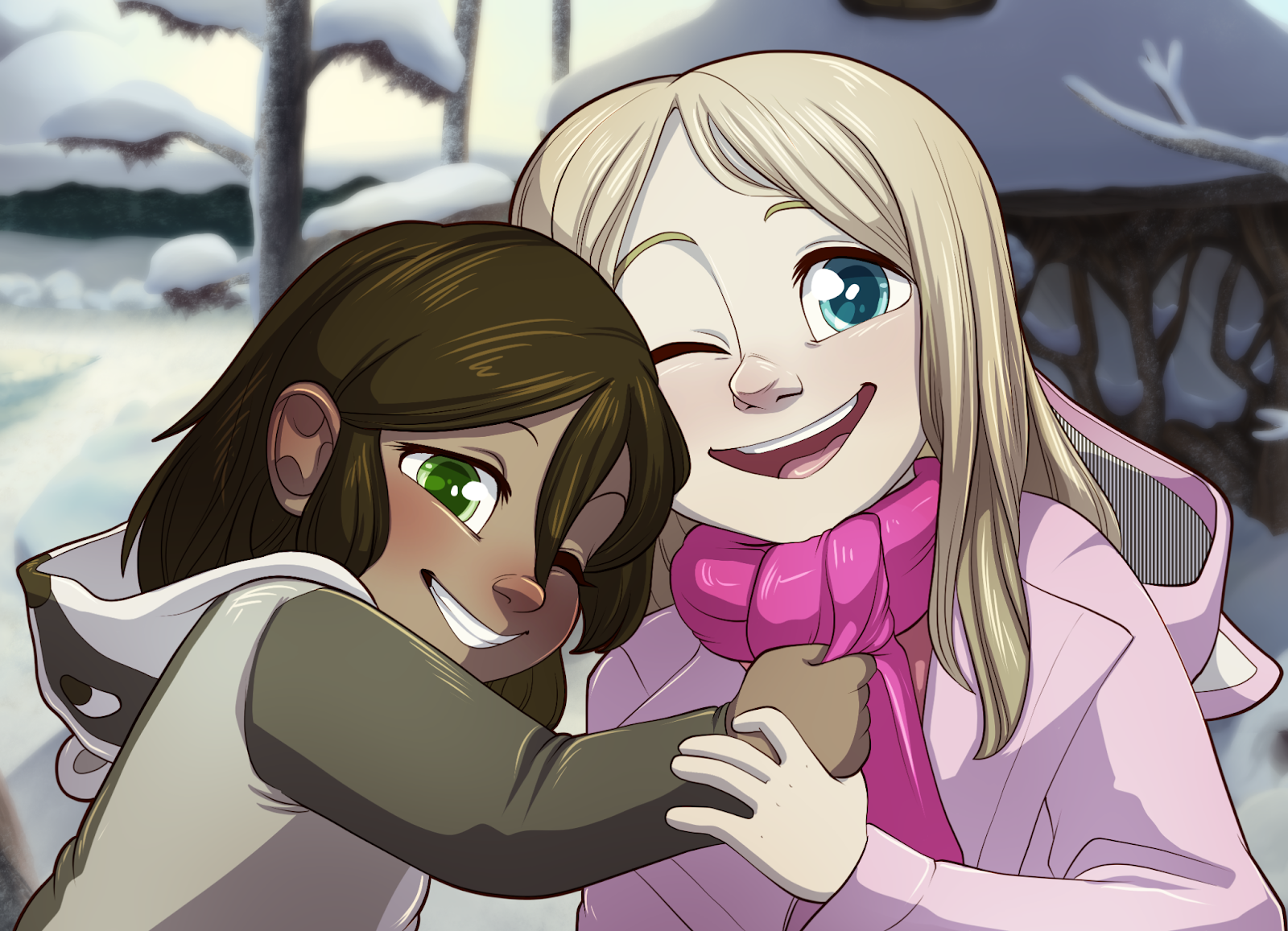 One Good Year for Anastasia
My friend's 6 year old daughter, whom I based Tamberlane on, has a fatal brain tumor and a prognosis of 1 year to live. I'm asking folks who love Tamberlane, if they're able, to throw a couple of dollars at their GoFundMe to give Anastasia a wonderful last year. Find out more here.
---
Transcript
HONEY: Bleddyn, Have you seen Tess, today?
BLEDDYN: Last I saw, she was arguing with Belfry.
HONEY: Of course she was.
TIMMOTHY: Do we start the Sovereign Festival without all four council members?
BLEDDYN: We may have to. Decision's yours Timmothy.
TESS: I'm sorry!
TESS: I came as fast as I could!
TIMMOTHY: Oh thank goodness, no hard decisions today.
TIMMOTHY: Let's do this.
HONEY: Bleddyn, Você viu a Tess, hoje?
BLEDDYN: Ultima vez que eu vi, ela estava brigando com a Belfry.
HONEY: Claro que ela estava.
TIMMOTHY: Começamos o Festival Soberano sem todos os quatro membros do conselho?
BLEDDYN: Nós talvez teremos que fazer isso. A decisão é sua, Timmothy.
TESS: Me desculpa!
TESS: Eu vim o mais rápido que pude!
TIMMOTHY: Ah, ainda bem, nenhuma decisão difícil hoje.
TIMMOTHY: Vamos lá.

Languages
Submit a Transcript