Author's Notes:
This pie has seen some serious disaster in its very short time on this planet.
---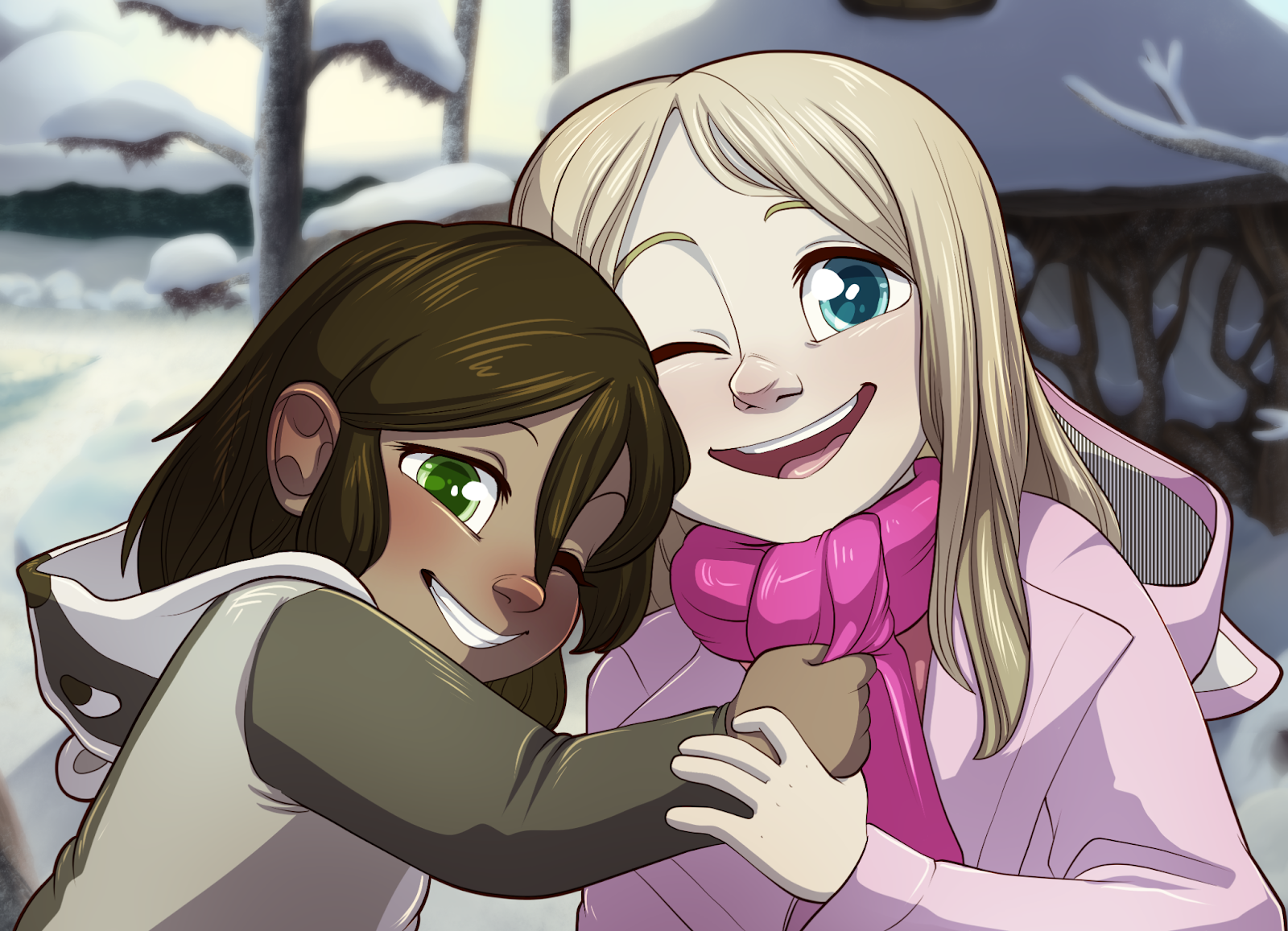 One Good Year for Anastasia
My friend's 6 year old daughter, whom I based Tamberlane on, has a fatal brain tumor and a prognosis of 1 year to live. I'm asking folks who love Tamberlane, if they're able, to throw a couple of dollars at their GoFundMe to give Anastasia a wonderful last year. Find out more here.
---
Transcript
BELFRY: How was the pie today, Miss Coriander?
MISS CORIANDER: Excellent, as always, Belfry.
BELFRY: ♪
[SFX: SPLUT!]
BELFRY: Tess! I'm SO SORRY! I wasn't watching!
TESS: Belfry, I have a funny feeling...
BELFRY: Is it pie?
BELFRY: Comment était la tarte aujourd'hui, Mlle Coriander?
CORIANDER: Excellente, comme toujours.
BELFRY: ♪
[SFX: SPLUT!]
BELFRY: Tess! Je suis VRAIMENT DÉSOLÉE! Je ne faisais pas attention!
TESS: Belfry, j'ai un mauvais pressentiment...
BELFRY: Est-ce que c'est de la tarte?
BELFRY: Como estava a torta hoje, Senhora Coriander?
CORIANDER: Excelente, como sempre, Belfry.
BELFRY: ♪
[SFX: SPLOCT!]
BELFRY: Tess! ME DESCULPA! Eu não estava prestando atenção!
[SFX: Esfrega, esfrega]
TESS: Belfry, eu estou sentindo uma coisa estranha...
BELFRY: É a torta?

Languages
Submit a Transcript